Alumni Events
2013 Alumni Weekend & Distinguished Public Service Award Ceremony
Join Dean Robert Hutchings and the Class of 1973 in honoring 2012 Distinguished Public Service Award Recipient, Robert Campbell, III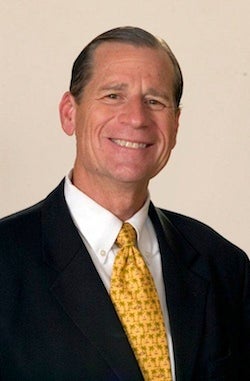 (MPAff '73). Read more about Bob Campbell.
Friday, March 22


Celebrate
5 to 5:30 p.m. Tour the School (renovated in 2009) with Current Students
5:30 to 7 p.m. Reception at the LBJ School
6:15 p.m. Award ceremony for the Distinguished Public Service Award
Saturday, March 23


Lifelong Learning
9 a.m. Continental Breakfast at the School with Your New Alumni Board
9:30 a.m. Docent-led Tour of the Newly Renovated LBJ Library Exhibits
10:30 a.m. to 12:30 p.m. Faculty Policy Talks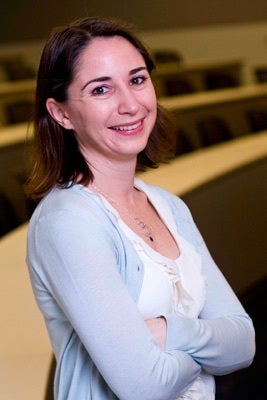 10:30 a.m. Dr. Jane Arnold Lincove, Assistant Professor of Public Affairs (Education policy)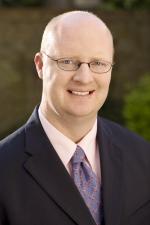 11:30 a.m. Dr. William Inboden, Assistant Professor and Executive Director, The William P. Clements Jr. Center on History, Strategy and Statecraft (Foreign policy)

All activities are complimentary, but registration is required. Kindly register by Friday, March 15, 2013.
---
Recent Events



Houston Alumni Event March 6
Alumni met at Strata Restaurant on March 6 for an intimate gathering with Dean Robert Hutchings and new Alumni Board member, Isabel Nart (MPAff '84), who will represent the Houston area. Alumni particularly enjoyed meeting prospective students and a newly admitted global policy student, who will begin studies at the LBJ School this fall.

Future gatherings in Houston are in the works. Watch for updates in future issues of Cornerstone.
Under the Dome January 17
The LBJ School's Center for Politics and Governance and the Office of Alumni Affairs cosponsored the second Under the Dome networking event in January, bringing together alumni and students with a shared interest in state politics.

Current House elected officials freshman Representative Eugene Wu (MPAff '04) and current doctoral student, Representative Mike Villarreal, mingled with a sizable crowd of fellow alumni and students. Dean Robert Hutchings and members of the faculty including Sherri Greenberg, Ken Matwiczak, Michele Dietch and Jeremi Suri enjoyed reconnecting with former students now working for the 83rd Legislature.

Photos from the event are available here. Don't miss the third installment in 2015!
Dallas Alumni Reception To Be Rescheduled
The February gathering of Dallas/Fort Worth area alumni was postponed. Please watch your inbox for information about the rescheduled date.