Alumni Events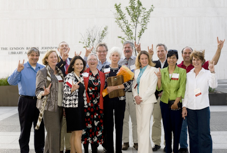 2011 Alumni Weekend Recap
LBJ School alumni gathered at the School on April 15 for a seminar on leadership, an alumni career panel, and for the reception and presentation of the 2010 Distinguished Public Service Award. LBJ School Alumni Board president, Karen Livingston (MPAff '02) presented the award to former OSAP director, Courtney Brown (MPAff '83).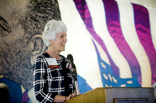 Saturday activities included a park clean-up and pizza lunch at Deep Eddy, and a happy hour at Club de Ville later in the day. As the photos and video attest (available here), this first annual alumni reunion weekend was great fun and the beginning of an excellent new tradition. Mark your calendars now for 2012: April 20 and 21.
---
Congratulations to the Class of 2011
Welcome new alumni! A slideshow of photos from the May 21 commencement ceremony is available here. Additional photos from the evening dean's reception are available on the Facebook Alumni Fan Page.
Watch the video featuring commencement speaker Kathleen Merrigan (MPAff '87) and class speaker Naaima Khan (MPAff '11).
---
Sacramento Reception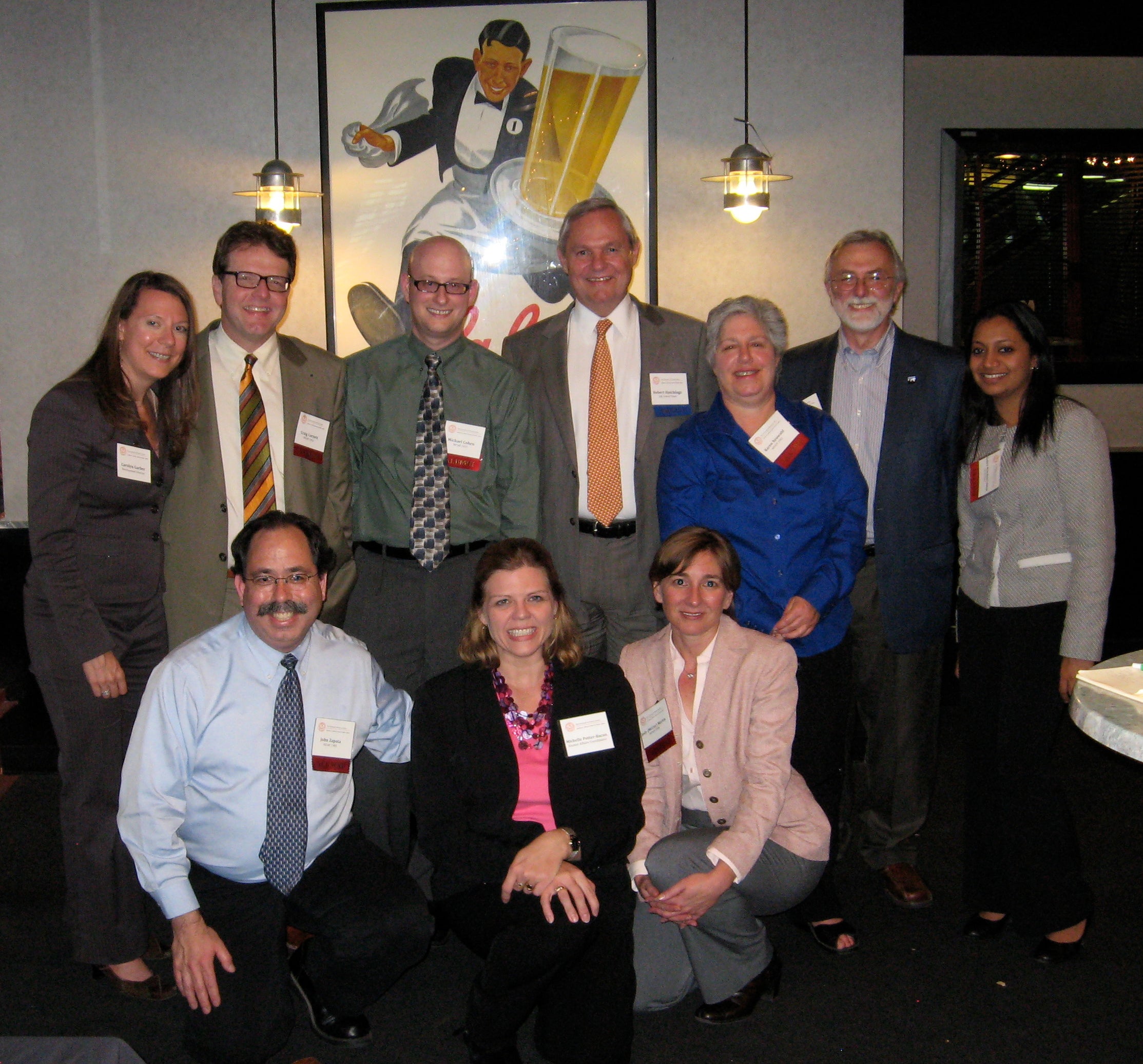 Dean Robert Hutchings, Development Director Carolyn Garber and Alumni Affairs Coordinator Michelle Potter-Bacon visited Sacramento in mid-May to meet with LBJ School alumni in the northern California area. An alumni reception took place at the River City Brewery on May 18. Each of the alumni in attendance pledged to be career connectors for students and fellow alumni. Thank you, Sacramento alumni!
See photos from this event here.
---
Save the Dates
Get these important events on your calendar now and watch for further details in the next issue of Cornerstone.
Meet the incoming class at a welcome dinner at the School. 6:30 to 7:30 p.m. on Tuesday, August 23.
The Washington, D.C. annual alumni reception will be in September. Watch for an update with details and the final date.
A Houston Alumni Reception, generously hosted by Rachel (Speltz) Dunlap (MPAff '83) at River Oaks Country Club on November 2.
Barbara Jordan Week will take place at the LBJ School during the week of February 21 to 25.
Alumni Weekend will be April 20 and 21 in Austin. 2012 marks the 40th anniversary of the first graduating class, and special reunions for those in the classes of 1977, 1982, 1987, 1992, 1997, 2002 and 2007. Start the planning now! Class agents should contact Michelle Potter-Bacon to get special activities into the schedule.