Get Involved
The LBJ School welcomes alumni involvement in a variety of ways. Stay connected to the School through one of the volunteer opportunities listed below, or contact the Office of Student and Alumni Programs with your own ideas.
---
Connect with Fellow Alumni
- The Alumni Board and Alumni Chapters in Austin, Houston, and Washington, D.C. are seasoned volunteer organizations and welcome your participation in any number of activities.
- Join us! Check the event calendar often to keep abreast of the many happenings in Austin and throughout the nation and the world!
---
Connect with Students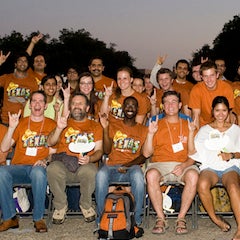 - Help students and new graduates with career advice and connections for internships and jobs.
- Alumni are our greatest tool in recruiting the next generation of public service leaders. Find out how to help.
---
Connect with the School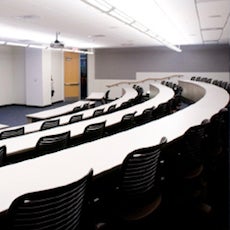 Come back to the school
- Alumni are always a welcome presence at Sid Richardson Hall Building 3.
- Your support can help the LBJ School grow!