Austin Alumni Association Biographies
2012-2013 Alumni Board

Lisa Loftus-Otway (MPAff '04) President
Term expires 2013


Since graduating from the LBJ School, Lisa Loftus-Otway has worked as research associate at the Center for Transportation Research and focuses her research into three main areas: transportation policy, freight planning, and land use planning. Lisa regularly presents her research at major conferences and recently sat on a Federal Railroad Administration Focus Group providing advice on rail and land use for the development of the National Rail Plan. Lisa's public policy career began in the United Kingdom (UK) when she worked for the London Borough of Merton and the London Borough of Islington in their legal services division as the executive assistant to the director of legal and election services.
Lisa is an active member in the Heart of Texas Chapter of the Woman's Transportation Seminar, currently serving as the vice president. Lisa recently co-taught a PRP with Dr. Leigh Boske at the LBJ School. She previously earned an LLB in law (1996) and LLM environmental law (2000) in the UK, and is licensed to practice law in New York.
Previously, Lisa served as the secretary, treasurer and the vice president of the LBJ School of Public Affairs Austin Alumni Association.

Lauren Oertel (MPAff '12) Vice President
Term expires 2014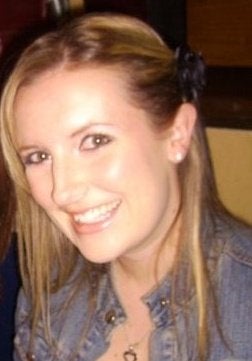 Lauren is from Northern California and graduated from U.C. Davis, California in 2009 after studying economics and political science. She completed an international trade internship in Chile before coming to the LBJ School in 2010. Lauren completed a master of global policy studies from the LBJ School where she focused on sustainable development and Latin America.
In the summer of 2011 she was the project manager for an ecotourism program in Peru. In September 2011 she started working at the Texas Commission on Environmental Quality, in the Border Affairs division. She will continue working for the state of Texas in the Water Quality Planning Division of the TCEQ while settling down in Austin. Her hobbies include: dancing, wine tasting, running and most sports.


Ted Holladay (MPAff '07) Secretary
Term expires 2013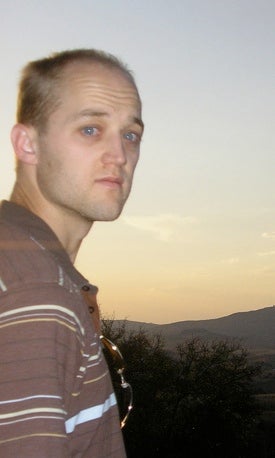 Tedd Holladay graduated from Southern Methodist University with a bachelor of arts in history in 2000 and completed his master of public affairs degree from the LBJ School in 2007.
From 2004 to 2007 Tedd worked as a senior policy analyst with the House Research Organization in the Texas House of Representatives. At House Research he analyzed legislation and authored reports in areas including environmental policy, tax policy, and appropriations. From 2007 to March 2012 he was a senior research analyst with the Texas Comptroller of Public Accounts. At the Comptroller's Office he was part of the research team that authored the Financial Allocation Study for Texas, a report that evaluated the efficiency and effectiveness of school districts in Texas. In April 2012, Tedd began a new job with the Austin office of the Council of State Governments Justice Center. In this capacity, Tedd conducts research on criminal justice issues and provides data-driven solutions to increase public safety and improve outcomes in states across the country.
Tedd's hobbies include backpacking, playing soccer, and rooting for the Texas Rangers.


Jonas Miller (MPAff '12) Treasurer
Term expires 2014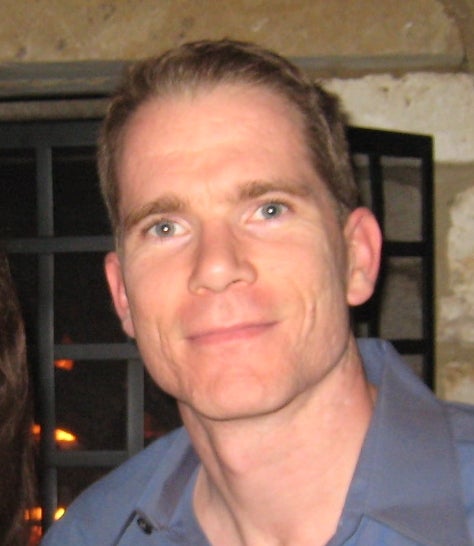 Jonas Miller graduated from the University of Texas at Austin School of Liberal Arts with a bachelor of arts in English in 2010 and completed his master of public affairs at LBJ School in 2012. His policy interests include social enterprise, technology, renewable energy and local government. While at LBJ he served on the LBJ School Graduate Public Affairs Council (GPAC) Student Life and Academic & Internal Affairs committees, and also worked as a teaching assistant for the Department of Finance at the McCombs School of Business.
Before coming to the LBJ School, Jonas worked for ten years as an information technology consultant in Austin and Dallas, and for five years a disaster inspector under the Federal Emergency Management Agency (FEMA) on nationwide contracts. Jonas' hobbies include travel, photography, and running.


Leigh Boske LBJ School Faculty Adviser


Ginger Lowry (MPAff '85) Past President
Term expires 2013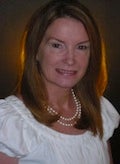 Ginger Lowry is a senior research analyst in the Texas Comptroller's Economic Analysis Division. She has more than 25 years of combined private, public and nonprofit sector experience in business and systems analysis, project management, global knowledge management, predictive economic modeling, legislative analysis, revenue estimating, federal/state grant management, state expenditures analysis by county, website development and web-based reporting. Ginger monitors the fiscal impact of proposed legislation, conducts economic impact studies and serves as project manager and author of multiple Comptroller annual, biennial and special economic publications. Ginger works with local governments, federal regulatory and state agencies and consults with financial services, community reinvestment, disaster recovery, housing, insurance, labor market and mortgage lending analysts, film/digital media and STEM education experts.
After graduating from the LBJ School of Public Affairs, Ginger worked for the Comptroller's Research Division, the Legislative Budget Board, Arthur Andersen & Co. (Accenture), Texas Health and Human Services Coordinating Council, Hospice Austin-Williamson County, Texas Department of Health, Texas Department of Insurance and Tokyo Electron America, Inc. Ginger was rehired by the Texas Comptroller's office in 2002.
Bilingual, Ginger worked in Argentina, taught in the Modern Languages Department at Texas State University and has a degree with special honors in Spanish from The University of Texas at Austin. Her hobbies include gardening, reading, snow skiing, traveling and enjoying her son's music. Ginger has two children attending The University of Texas at Austin.
Ginger served as president of the LBJ School of Public Affairs Austin Alumni Association and has been a member of the board since 2007.

Charles Wilson (MPAff '06) Member At-Large
Term expires 2014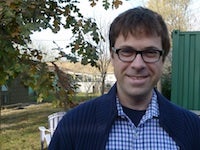 Since graduation from the LBJ School, Charles has primarily performed performance reviews and audits, first with the Office of Inspector General at the U.S. Department of Transportation in Washington, DC, and, currently at the Texas State Auditor's Office. Prior to the LBJ School he worked as a program manager at a national trade association serving community development credit unions in New York City and served a term with AmeriCorps*NCCC. He graduated from the University of Arkansas in 1999 with a bachelor of arts in political science. He enjoys running around Town Lake, playing tennis, watching basketball, and enjoying music.

Student Member
Garry Davis (MPAff '12) GPAC President
Term expires 2013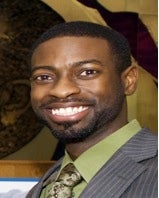 Garry is in his second year of the masters of public affairs program. His interests lie in the evaluation and analysis of social programs and policies -- specifically labor. He is the Bryna and Henry David Fellow, working at the Ray Marshall Center for the Study of Human Resources. Before coming to the LBJ School, Garry worked in middle school education as a teaching fellow, and within the nonprofit sector as an operations associate and volunteer manager. Garry graduated from the University of Texas at Austin with a bachelor of science in communication studies and a professional business foundations certificate.



Ex-Officio Member
Michelle Potter-Bacon LBJ School Alumni Coordinator