Coursework and Faculty
During their first year in Austin, students will enroll in the regular first-year curriculum in the MPAff or MGPS programs, receiving a rigorous analytical and theoretical foundation in public policy with some special programs to provide DC-bound students with additional background on policy making at the federal level.
The MPAff program is designed to prepare leaders with the knowledge and skills to address critical public policy challenges in city, state, and federal government agencies, private businesses, and nonprofit organizations. Drawing upon our world-renowned, multidisciplinary faculty, a global network of alumni, and the resources of The University of Texas, our graduates are uniquely qualified to shape public policy in the 21st century. More…
The MGPS program is distinct from traditional international affairs programs in its emphasis on multidisciplinary coursework and applied learning. As an MGPS student, you will be equipped with the critical analytical skills and communications tools to become a leading policymaker with a global perspective. More…
Students attend courses in Washington, DC during the first summer and second fall semester with graduation expected in December.
Ten credit hours will be taken during the summer, to include:
One 3-credit professional internship
Two 3-credit courses on the foundations of federal policymaking
One 1-credit policy simulation course
Ten credit hours will be taken during the final semester (fall), to include:
One 3-credit professional internship
Two 3-credit courses on the foundations of federal policy making
One 1-credit policy portfolio course
*Please note that the course schedule and curriculum are subject to change.
---
Eugene Goldman, Partner, McDermott Will & Emery LLP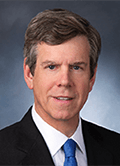 Eugene Goldman is a partner in the law firm of McDermott Will & Emery LLP, based in the Firm's Washington DC office. He represents domestic and international clients before the U.S. Securities and Exchange Commission in financial fraud, false disclosure, insider trading and other securities enforcement proceedings. Eugene previously served as senior counsel in the SEC's Division of Enforcement, where he directed prosecutions in a wide variety of areas. He has testified before the Senate Banking Subcommittee on Securities on enforcement and litigation issues. He is the lead author of the The PCAOB Mission: Improving Audit Quality via Enforcement, Standards & Inspections, the first book analyzing the record and operations of the Public Company Accounting Oversight Board. Virginia Governor Terry R. McAuliffe appointed Eugene to serve a four-year term on the Virginia Board for Professional and Occupational Regulation. Eugene served as a law clerk to the Honorable Stanley Sporkin of the U.S. District Court for the District of Columbia. He received his J.D. from the Columbus School of Law, Catholic University, and B.A. from the American University.
Scott Lilly, Senior Fellow, Center for American Progress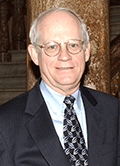 Scott Lilly spent 31 years serving the U.S. Congress in positions ranging from staff director of the House Appropriations Committee, to executive director of the House Democratic Study Group and executive director of the Joint Economic Committee. He was recently honored by the congressional newspaper, Roll Call for being one of the most influential Congressional Staffers over the past four decades. Upon leaving Congress in 2004 he became a Senior Fellow at the Center for American Progress (CAP) where he performed research and wrote on a wide array of public policy matters. His principle areas of focus have been federal budgeting, the economy, the Congress and American politics. Since joining CAP he has produced more than 170 columns and reports and has been published in publications such as the Washington Post, U.S. News and World Report, Time Magazine, and the New Republic. He has appeared as a guest on various networks including CNN, CBS, BBC, CNBC, MSNBC, PBS and NPR. He has frequently testified before Congressional Committees. Lilly has also served as an adjunct professor at the Georgetown University Public Policy Institute. He is a graduate of Westminster College in Fulton, Missouri and holder of that institution's Lifetime Achievement Award.
Elizabeth Rybicki, Specialist on Congress and the Legislative Process, Congressional Research Service, Library of Congress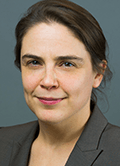 Elizabeth Rybicki began studying congressional procedures 20 years ago as an intern at the Congressional Research Service (CRS) of the Library of Congress. She has been a specialist on the Congress and the Legislative Process at CRS since 2002. She earned a B.A. in history from Dartmouth College with an honors thesis on the House amending process and a Ph.D. in Political Science from the University of Minnesota with a doctoral dissertation on the history of bicameral resolution mechanisms in Congress. Her CRS Reports and seminars cover the current rules and procedures of both chambers, and she has published academically on the historical development of legislative institutions. She is a coauthor of the 10th edition of Congressional Procedures and the Policy Process (CQ Press, 2015). Prior to being hired at CRS, Ms. Rybicki worked at the Center for Legislative Archives at the National Archives and Records Administration.
William Shute, Vice Chancellor for Federal Relations, The University of Texas System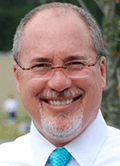 Bill Shute has been Vice Chancellor for Federal Relations with the University of Texas System, Since September 2001. In his role as Vice Chancellor, Shute is responsible for facilitating all UT System and campus activities in Washington, D.C. and manages a staff of eleven System employees. Shute has spent his entire life in and around federal politics and has 29 years of professional experience working in Washington, DC. Before joining the UT System, he spent eleven years as Executive Director – Federal Relations for SBC Telecommunications, Inc. and has also worked as Senior Vice President in the government relations firm R. Duffy Wall & Associates, as a legislative assistant for a Member of Congress, and as a telecom trade association attorney. Shute holds a B.A. with honors from the University of Texas at Austin, a J.D. from the University of Houston, and is a member of the State Bar of Texas.
Ruth Ellen Wasem, Domestic Policy Specialist at the Congressional Research Service, U.S. Library of Congress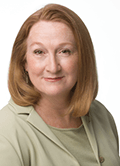 Ruth Wasem is a domestic policy specialist at the Congressional Research Service, U.S. Library of Congress. In that capacity, she has researched, written, and led seminars on immigration and social welfare policies. Congressional committees and offices have released many of her reports, which are widely cited. She has testified before the U.S. Congress most recently on asylum policy and trends, on human rights protections in immigration law, and on the push-pull forces on unauthorized migration. Wasem earned masters and doctorate degrees in History at the University of Michigan and received her baccalaureate degree in History, Political Science and Psychology from Muskingum University. The U.S. Librarian of Congress awarded her the Kluge Staff Fellowship for the 2014-2015 to research U.S. immigration policy in the 20th Century. Recent publications include Tackling Unemployment: The Legislative Dynamics of the Employment Act of 1946 (Upjohn Institute Press, 2013) and "Welfare and Public Benefits" in American Immigration: An Encyclopedia of Political, Social, and Cultural Change, 2nd Edition, (M.E. Sharpe, 2014). Current research projects are: "Middle Class Rising," an analysis of the federal policies aimed at encouraging prosperity during the three decades after World War Two; and, "The Struggle for Fairness," a history of the legislative drive to end race- and nationality-based immigration resulting in the Immigration Act of 1965.
---
David J. Eaton, Bess Harris Jones Centennial Professor in Natural Resource Policy Studies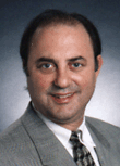 David Eaton, Ph. D. is the Bess Harris Jones Centennial Professor of Natural Resources Policy Studies at Lyndon B. Johnson School of Public Affairs (LBJ School) at The University of Texas at Austin (UT). He was appointed Assistant Professor at the LBJ School in 1976 and promoted to Associate Professor (1980) and Professor (1984-). Prior to coming to UT, Eaton worked part-time as a staff member for the U.S. President's Council on Environmental Quality (1970-73), the Office of the President's Science Advisor's energy policy staff (1974-75), the World Bank (1975-6) and the U.S. Agency for International Development (1975-76). Eaton's research addresses issues relating to environmental management, including water resources, air quality and solid waste, as well as risk and insurance. Eaton has authored or co-authored articles in professional journals, books, reports, and other publications and has won numerous awards from professional associations for his research. The Administrator of the U.S. Environmental Protection Agency appointed Eaton a member of the U.S. President's Good Neighbor Environmental Board for 2015-2018. Full bio.
Joshua Eisenman, Assistant Professor of Public Affairs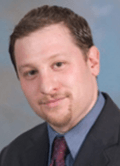 Dr. Joshua Eisenman is assistant professor at the University of Texas at Austin's Lyndon Baines Johnson School of Public Affairs and senior fellow for China studies at the American Foreign Policy Council in Washington DC. Between 2003-2005 he served as a professional policy analyst on the Congressionally-mandated U.S.-China Economic and Security Review Commission. He has also worked as fellow at the New America Foundation and assistant director of China studies at the Center for the National Interest (formally The Nixon Center). Dr. Eisenman's second book, China and Africa: A Century of Engagement (University of Pennsylvania Press) coauthored with former U.S. Ambassador to Ethiopia David H. Shinn, was named one of the top three books on Africa in 2012 by Foreign Affairs magazine. His work on Chinese politics and international relations has appeared in The National Interest, Current History, the International Herald Tribune, the Asian Wall Street Journal, and Newsweek. Dr. Eisenman holds a PhD in political science from the University of California, Los Angeles (UCLA), an MA in International Relations from Johns Hopkins University's Paul H. Nitze School of Advanced International Studies (SAIS), and a BA in East Asian Studies from The George Washington University's Elliott School of International Affairs. Full bio.
Angela Evans, Dean and Clinical Professor of Public Policy Practice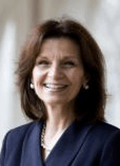 Angela Evans joined the LBJ School of Public Affairs as clinical professor of the practice of public policy after serving 40 years in public service to the U.S. Congress. The last 13 of these years she was the Deputy Director of the Congressional Research Service—the Legislative Branch agency created by the U.S. Congress to serve as its primary source for policy research and analysis. As Deputy Director she led major organizational changes that not only enhanced the research capacity of the Service but also improved the effectiveness of critical operations, including: human resources; information resources; finance and budgeting; and technical systems. Among her achievements were the creation of unique management positions to lead the Services' research and analysis; the development and implementation of an agency-wide research agenda directly aligned with the legislative deliberations of the Congress; the development of new products and services, including the launch of a web site; the introduction of performance standards to evaluate the success of the Service; the development of new performance assessment system or all Service staff, and the creation of the first federally funded succession plan to address the potential retirement of a large cohort of the workforce. Full bio.
Eugene Gholz, Associate Professor of Public Affairs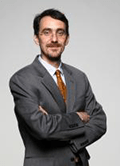 Eugene Gholz is an Associate Professor who works primarily at the intersection of national security and economic policy. From 2010-2012, he served in the Pentagon as Senior Advisor to the Deputy Assistant Secretary of Defense for Manufacturing and Industrial Base Policy, where he led initiatives to better understand the complex defense supply chain and to apply that understanding in the budget process. He also focused on policy regarding reimbursement of industry's Independent Research and Development (IR&D) expenditures. Before working in the Pentagon, he directed the LBJ School's master's program in global policy studies from 2007–10. Dr. Gholz works on innovation, defense management, and U.S. foreign policy. He is the coauthor of two books: Buying Military Transformation: Technological Innovation and the Defense Industry, and U.S. Defense Politics: The Origins of Security Policy. His recent scholarship focuses on energy security. He previously taught at the University of Kentucky's Patterson School of Diplomacy and International Commerce. He is also a research affiliate of MIT's Security Studies Program, a member of the Council on Foreign Relations, and on the editorial board of the journal Security Studies. His PhD is from MIT. Full bio.
Robert Hutchings, Walt and Elspeth Rostow Chair in National Security and Professor of Public Affairs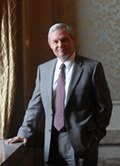 Robert Hutchings is the Walt and Elspeth Rostow Chair in National Security and Professor of Public Affairs at the Lyndon B. Johnson School of Public Affairs at the University of Texas at Austin, having served as dean of the school from 2010 to 2015. Before joining the LBJ School, he was Diplomat in Residence at Princeton University, where he also served as Assistant Dean of the Woodrow Wilson School of Public and International Affairs. His combined academic and diplomatic career has included service as Director for European Affairs with the National Security Council, Special Adviser to the Secretary of State with the rank of ambassador, and Chairman of the U.S. National Intelligence Council.
Ambassador Hutchings served earlier in his career as deputy director of Radio Free Europe and on the faculty of the University of Virginia. He is the author of four books, including American Diplomacy and the End of the Cold War, along with many articles and book chapters on U.S. foreign policy and European affairs. His most recent book, co-edited with Jeremi Suri, is Foreign Policy Breakthroughs: Cases in Successful Diplomacy (Oxford University Press, 2015). He is a graduate of the United States Naval Academy and received his Ph.D. from the University of Virginia. Full bio.
William Charles Inboden, Executive Director and William Powers, Jr. Chair, Clements Center for National Security and Associate Professor of Public Affairs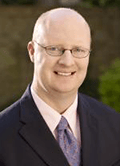 William Inboden is Executive Director of the William P. Clements, Jr. Center for National Security at the University of Texas-Austin. He also serves as Associate Professor at the LBJ School of Public Affairs and Distinguished Scholar at the Robert S. Strauss Center for International Security and Law. Inboden's other current roles include Non-Resident Fellow with the German Marshall Fund of the United States, Senior Advisor with Avascent International, and Associate Scholar with Georgetown University's Religious Freedom Project. Previously he served as Senior Director for Strategic Planning on the National Security Council at the White House, where he worked on a range of foreign policy issues including the National Security Strategy, strategic forecasting, democracy and governance, contingency planning, counter-radicalization, and multilateral institutions and initiatives. Inboden also worked at the Department of State as a Member of the Policy Planning Staff and a Special Advisor in the Office of International Religious Freedom, and has worked as a staff member in both the United States Senate and the House of Representatives. Inboden received his Ph.D. and M.A. degrees in history from Yale University, and his A.B. from Stanford University. Full bio.
Christopher King, Senior Research Scientist, Ray Marshall Center for the Study of Human Resources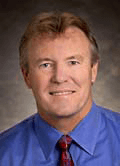 Dr. Christopher T. King is a lecturer at The University of Texas at Austin's Lyndon B. Johnson School of Public Affairs and a senior research scientist at the School's Ray Marshall Center, which he directed from 1991 to 2014. He has been conducting research on workforce and education policies and programs for over four decades. In 2012, he was selected as one of twenty leaders in the Aspen Institute's inaugural class of Ascend Fellows. His most recent book, Two Generations. One Future: An Anthology from the Ascend Fellowship (edited with P.L. Chase-Lansdale & Mario Small) was published by the Aspen Institute in April 2015. Prior to joining the Center, Dr. King was assistant professor of economics at the University of Utah (1973-1976), an economist with the U.S. Secretary of Labor (1976-1980), and director of research and evaluation for job training programs in the Texas Governor's Office (1983-1985). He has a BA in economics from The University of Texas at Austin and both an MA and a Ph.D. in economics from Michigan State University. Full bio.
Erin Lentz, Assistant Professor of Public Affairs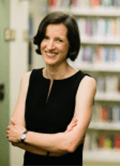 Erin C. Lentz received her PhD in Sociology and an M.S. in Applied Economics and Management from Cornell University. Erin is currently pursuing two parallel research agendas. First, she examines issues of food insecurity, US and international food aid and assistance polices, and response analysis – the portion of the programming cycle in which an agency identifies what transfer to distribute (cash, food, or vouchers). Second, she studies the relationships among subjective wellbeing, community attributes, relative deprivation, and inequality in sub-Saharan Africa. Erin has received a Fulbright Fellowship to Bangladesh to research the secondary effects of food aid in local communities. She has worked or consulted with CARE, the United Nations World Food Program, and numerous other international NGOs on markets, food security and food assistance programs. Over the past decade, she has published extensively on these issues in both academic and policy venues. Among others, her research has been in featured in New York Times, Washington Post, and National Public Radio. Full bio.
William Spelman, Professor of Public Affairs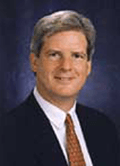 An urban policy specialist, William Spelman holds a Ph.D. in public policy from Harvard University's John F. Kennedy School of Government. He has a background in operations research and evaluation and in local government law, administration, and finance. In May 1997 he was elected to the Austin City Council. Formerly associated with the Police Executive Research Forum in Washington DC, Professor Spelman has developed and evaluated police programs aimed at apprehension, deterrence, and rehabilitation of repeat offenders and solution of neighborhood crime and disorder problems. Two of his programs, the Baltimore County (Maryland) Citizen Oriented Police Enforcement program and the Newport News (Virginia) Problem-Oriented Policing program, have been selected as finalists for the Ford Foundation's prestigious Innovations Awards. His numerous publications focus on criminal justice policies, mainly in the areas of community crime prevention, repeat offenders, and neighborhood problem solving. Full bio.
David W. Springer, Director, RGK Center for Philanthropy and Community Service; University Distinguished Teaching Professor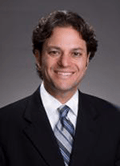 As Director of the RGK Center for Philanthropy and Community Service and University Distinguished Teaching Professor at The University of Texas at Austin, Dr. David Springer's commitment to building knowledge about just systems and educating students and practitioners about the ways in which they can contribute to the public good have expanded beyond the borders of Austin to global communities. In his own research, Dr. Springer focuses on the improvement of systems to more effectively deliver services to youth and families, especially at the intersection of juvenile and criminal justice research in the United States and Latin America. He has co-authored or co-edited ten books, with his most recent book entitled Juvenile Justice Sourcebook, 2nd edition (published by Oxford University Press). Springer has been the professor of many graduate courses over nearly two decades of teaching at UT Austin, including Leadership as a Catalyst for Community Change. In 2007, he served as Chair of a Blue Ribbon Task Force consisting of national and regional leaders, which was charged with making recommendations for reforming the juvenile justice system in Texas. In recognition of his work with the Blue Ribbon Task Force, the National Association of Social Workers (NASW), Texas Chapter/Austin Branch selected Dr. Springer as the Social Worker of the Year. Today, he continues to work with community leaders to improve the juvenile justice system. Full bio.
Chandler Stolp, Associate Dean for Academic Affairs; Associate Professor of Public Affairs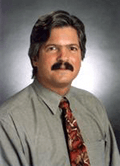 Chandler Stolp has a Ph.D. in social and decision sciences and public policy from Carnegie Mellon University. He is an applied statistician and economist with interests in research methods, economic development, and U.S.-Latin American relations. His research focuses on social policy evaluation, western hemispheric economic integration, and the application of innovative statistical methods in "messy" data environments. Professor Stolp served as Director of the Brazil Center at the Lozano Long Institute of Latin American Studies (LLILAS) from 2005 to 2009 and, before that, of the Inter-American Policy Studies Program, a joint venture of the LBJ School and LLILAS. He chaired a state task force in the early 1990s on the impacts of the proposed North American Free Trade Agreement on Texas manufacturing and is currently directing several research projects evaluating health and education programs in Brazil and elsewhere in Latin America. He has worked as a statistical and economics consultant for numerous public and private agencies in Texas and throughout Latin America. Professor Stolp is a Faculty Research Associate of the Division of Statistics & Statistical Computing and the Population Research Center, and an Endowed Research Fellow at the IC2 Institute. Full bio.
Paul von Hippel, Assistant Professor of Public Affairs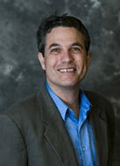 Paul von Hippel's research interests include educational inequality and the relationship between schooling, health, and obesity. He is currently working on a WT Grant-funded study on the growth of achievement gaps, as well as a study, funded by the Stanford Center on Poverty and Inequality, on financial inequality between families and between school districts. He was a co-investigator on a state-funded project that evaluated the teacher preparation programs in Texas, and he now serves as a research advisor to a multisite randomized study evaluating the impact of summer learning programs. He is a three-time winner of best article awards from the education and methodology sections of the American Sociological Association. Von Hippel is an expert on research design and on statistical methods for missing data. Before his academic career, he was a data scientist who developed fraud-detection scores for banks including JP Morgan Chase and the Bank of America. Full bio.
Catherine Weaver, Associate Professor of Public Affairs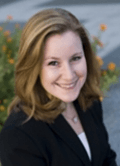 Kate Weaver is Associate Professor at the LBJ School. She received her PhD in Political Science from the University of Wisconsin-Madison in 2003. From 2001-2002, she was a Brookings Research Fellow in Foreign Policy Studies at the Brookings Institution in Washington DC, and from 2002-2008 an assistant professor of political science at the University of Kansas. Dr. Weaver's research focuses on the culture, behavior and reform of international financial institutions, foremost the World Bank and the International Monetary Fund, as well as issues of transparency and accountability in international development aid. Most recently, she has been working on developing and testing methodologies to track and dynamically geomap international development aid and climate adaptation resources using GIS technology and fieldwork in Africa. She also conducts research on a wide range of issues related to the shifting power, players and paradigms in global economic governance. Dr. Weaver is currently co-director (with Dr. Mike Findley) of Innovations for Peace and Development at UT and co-principal investigator on the UT sub award on a multiyear, $25 million collaborative partnership grant (with AidData, ESRI, Development Gateway and Brigham Young University), funded by the United States Agency for International Development's Higher Education Solutions Network. She is also a Distinguished Scholar at the Robert S. Strauss Center for International Security and Law. Full bio.
Pat Wong, Associate Professor of Public Affairs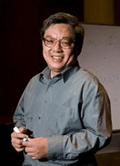 Pat Wong holds a Ph.D. in social welfare from the University of Wisconsin, Madison. His primary areas of interest are social policy, family and child welfare, poverty issues, housing, and community development. Publications and government reports by Wong are in the areas of child support and welfare reform, Medicaid managed care, and coordination of social services. He currently co-chairs a planning process dealing with homelessness at the City of Austin. He also serves as a board member on Texans Care for Children. Formerly, Wong was the Assistant to the Director for Research and Planning of Oi Kwan Social Service in Hong Kong. In that capacity he was in charge of evaluation, planning, and staff development. Before that, he worked as a social worker for Yang Memorial Social Service and as a Resettlement Counselor for the International Institute in St. Louis. Full bio.