Spotlights
Celebrating the Class of '77: Turning Dreams Into Achievements
For forty-five years, the LBJ School has produced thinkers and doers with the passion and imagination to attack the most complex policy challenges of our day. The Class of '77, only the sixth in the LBJ School's history, fulfilled President Johnson's challenge, becoming "people who dream of progress and turn those dreams into achievements." More . . .
---
LBJ School leader named Top 50 Influencer in nonprofit sector
The NonProfit Times announced Monday a list of the top executives who influence the nonprofit sector in the U.S., and David Springer, a University Distinguished Teaching Professor from the LBJ School and Director of the RGK Center for Philanthropy and Community Service, is among this year's honorees. This list spotlights executives who have exemplified leadership and innovation in the nonprofit sector during the past year. More . . .
---
Abortion demand increases in Latin American countries issuing Zika virus advisories, research shows
Requests for abortions increased significantly in Latin American countries that issued warnings to pregnant women about complications associated with Zika virus infection, according to new research from the LBJ School of Public Affairs at the University of Texas at Austin. More . . .
---
Research Professor from the LBJ School selected for the James Beard Foundation's Sixth Annual Leadership Awards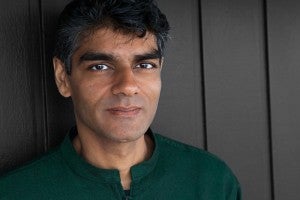 The James Beard Foundation today announced the recipients of the sixth annual James Beard Foundation Leadership Awards. Raj Patel, a research professor at the LBJ School of Public Affairs, is among this year's honorees. The award spotlights the important and complex realms of sustainability, food access and public health. More . . .
---
Student researchers report U.S. intelligence and security study findings
LBJ School students participated in a Policy Research Project (PRP) led by faculty members Stephen Slick and William Inboden that unearthed a broad range of attitudes regarding U.S. intelligence and resulted in various recommendations to improve intelligence oversight. More . . .