LBJ School of Public Affairs 'Experts' Offer Analysis Surrounding State of the Union Address
AUSTIN, Texas, January 26, 2010 -- In the wake of President Barack Obama's first State of the Union address on critical issues including the economy, job creation, national defense, and health care and energy policy, LBJ School experts on these issues are informing the public and offering their opinion on these issues of national and international importance.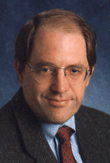 The Economy
Galbraith is the author of "Predator State: How Conservatives Abandoned the Free Market and Why Liberals Should Too," (The Free Press, 2008). Galbraith is a frequent contributor to mainstream publications on a wide variety of economic topics.
The Rachel Maddow Show - Obama baffles with economic stunt - January 26, 2010
WAMU 88.5FM - Debt and Joblessness - January 26, 2010
Countdown with Keith Olbermann - Obama concentrates heavily on the economy - January 27, 2010
The Federal Reserve
Auerbach is the author of "Deception and Abuse at the Fed: Henry B. Gonzalez Battles Alan Greenspan's Bank (The University of Texas Press, 2008). Auerbach is an expert on the Federal Reserve having served for eleven years as an economist for the United States House of Representatives Committee on Banking and Financial Services (renamed the "Financial Services" Committee) assisting chairman/ranking member Henry B. Gonzalez carrying out oversight functions of the nation's central bank led by Alan Greenspan.
KPFA Pacifica Radio - Senate Set to Hand Bernanke Second Term - January 27, 2010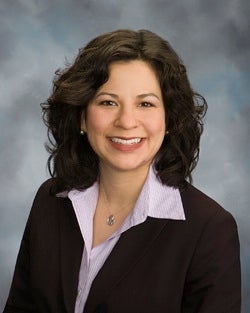 Job Creation
Stidvent served as the Assistant Secretary for Policy for the U.S. Department of Labor from 2004 to 2006 under President George W. Bush. Her research focuses on a myriad of labor issues, including immigration reform, worker health and safety, and job training.
"The State of the Union address is a unique opportunity for the President to frame his priorities, garner public support for his initiatives, and -- despite this President's eloquent remarks against "the perpetual campaign" –score political points," said Stidvent. "(And yes, as any Harvard-trained lawyer well knows, using the opportunity to chastise the Supreme Court does indeed amount to fighting words.)"
Click here to dowload a PDF version of Stidvent's full breakown of the President's comments.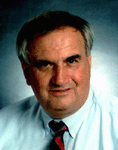 Health Care Policy
Warner's major teaching and research interests are health policy and health finance. He is currently working on projects related to improving health insurance coverage, the integration of the U.S. and Mexican health care systems, diabetes policy, public health funding, and U.S.-Mexico border health.
Jacqueline Angel, Professor of Public Affairs and Sociology
Angel has published extensively in the sociology of aging and how it is affected by the life course and social policy. She also serves as an advisor to professional committees, non-governmental organizations and other agencies that provide basic services to the elderly.
"Although President Obama fully acknowleged in his State of the Union Address that the American people are deeply concerned about the economy, unemployment, and the growing costs of education he made it perfectly clear that he is not yet ready to abandon comprehensive health care reform," said Angel. "The President emphatically stated that as he begins his second term in office, he wants to stick to his core principles and tackle the rising costs of health care and the discrimination by insurance companies against millions of individuals with preexisting helath conditions."
Click here to download a PDF version of Angel's full breakdown of President Obama's comments on health care.
Climate Change/ Energy Policy
Josh Busby, Assistant Professor of Public Affairs
Busby is the author of several studies on climate change, national security, and energy policy from the Council on Foreign Relations, the Brookings Institution, and CNAS. His research interests also include U.S. grand strategy, energy security, and the foreign policy of advanced industrialized countries.
"President Obama suggested that he would urge the Senate to pass a version of the bill the House passed last year on clean energy. Those bills will finally put a price on carbon emissions to help address climate change," said Busby. "The president sought to sell the bill as part of the jobs and innovation agenda, which was probably smart. With the Congress tied up dealing with healthcare, progress has been stalled on the energy/environment bill, which promises to be just as if not more controversial and far‐reaching as the health care bill. If President Obama can rally Democrats to pass health care legislation, then he has a chance, albeit a small one, to advance the clean energy bill before the midterm elections, but time may not be on his side."
Click here to download a PDF version of Busby's full breakdown of the President's comments on climate change and energy policy.
Alan Kuperman
Nuclear Non-Proliferation
Alan J. Kuperman, Associate Professor of Public Affairs
Kuperman expertise focuses on nuclear non-proliferation, U.S. military intervention and American foreign policy. Kuperman's research focuses on U.S. foreign relations with Iran, Afghanistan, Iraq, and North Korea.
"Considering that 200,000 American troops remain in harm's way in Iraq and Afghanistan, in wars costing more than $1 trillion, President Obama had remarkably little to say about this massive American expenditure of blood and treasure. Perhaps that is because there is little good news on either front," said Kuperman. "In both cases, he simply expressed confidence that our troops are accomplishing their mission and will soon come home. "
Additionally, Kuperman is speaking out on Legislative Options to Reduce Bomb-Grade Uranium Commerce at events like the James Martin Center for Nonproliferation Studies (CNS) discussion titled "Getting Bomb-Grade Uranium Out of Civilian Hands: Towards the Nuclear Summit" on February 1 in anticipation of the nuclear summit President Obama has called to be held in April.
Click here to download a PDF version of Kuperman's full breakdown of President Obama's comments on nuclear proliferation and national securituy.
Possible Impact on Texas
Sherri Greenberg served for 10 years as a member of the Texas House of Representatives, completing her final term in January 2001. In 1999, she was appointed by the Speaker of the House to chair the House Pensions and Investments Committee and to chair the Select Committee on Teacher Health Insurance. She served two terms on the House Appropriations Committee, and served on the Appropriations Committee's Education, and Major Information Systems Subcommittees. Other committee assignments included the House Economic Development Committee, Elections Committee, and Science and Technology Committee.
"What does the State of the Union mean to the State of Texas?," said Greenberg. "After President Obama's recent State of the Union speech, this is an obvious question worth asking, but the answers are not so evident.
"Texas, as a state, is distinct in a number of areas: some good and some not so good. The second largest state in population, Texas has a growing workforce, a diversified economy with technology and energy still playing large roles, a notorious traffic problem in urban areas, and a large number of children living in poverty without adequate healthcare and education. This provides economic opportunities and challenges. We will have the workforce of tomorrow if the young are healthy and educated. However, without healthcare and education, we will have the unemployed of tomorrow. Texas also has the opportunity to be a leader in the new clean energy technology and manufacturing field. Although our economy in Texas has fared better than many states, our unemployment is up, our sales tax receipts are down and our working families are feeling the pinch."
Click here to download a PDF version of Greenberg's full breakdown of the President's comments as they affect Texas.
---
Contact: Susan Binford, 512-415-4820, susan.binford@austin.utexas.edu or
Kerri Battles, 512-232-4054, 512-507-4335, kerribattles@austin.utexas.edu