LBJ School Professor and UT Graduate Howard Prince Receives Lifetime Achievement Award from Society for Military Psychology of the American Psychology Association
Decorated Vietnam Veteran and Former West Point Psychologist Heralded as Tireless Advocate of Progressive Military Reforms Spanning Four Decades
"The recent tragedy that took place at Fort Hood serves to reinforce the need for heightened vigilance in the area of psychological evaluation, training and support for our men and women serving in the military." -- Dr. Howard Prince
AUSTIN, Texas, November 24, 2009--Howard Prince, LBJ School of Public Affairs Clinical Professor, Director of the School's Center for Ethical Leadership and graduate of the University of Texas at Austin's Department of Psychology, was awarded the John C. Flanagan Lifetime Achievement Award by Division 19, the Society for Military Psychology, of the American Psychological Association (APA) at the APA's Annual Convention in Toronto. The Flanagan Award is presented annually to a deserving psychologist whose lifework has significantly advanced the understanding of military psychology in America through excellence in research, service, product development or administration.
Prince was selected to receive the Flanagan Lifetime Achievement Award in recognition of: (1) his decades-long body of academic research in military psychology, (2) his transformative influence on leader development in the post-Vietnam American Army, (3) his tireless advocacy on behalf of active duty soldiers and veterans as a retired general officer.
As the President of the American Psychological Association, Dr. James Bray, said: "Howard Prince's service to the nation and his steady and continuous advancement of military psychology are simply superlative. Through his lifetime of service he has given the nation an immeasurable gift, and the American Psychological Association is delighted that Division 19 chose to honor General Prince with the Flanagan Award for Lifetime Achievement."
"I'm especially honored to receive this award from an organization made up of fellow military psychologists, all dedicated to the psychological well-being of our soldiers and improving those systems designed to support them," said Prince. "The recent tragedy that took place at Fort Hood serves to reinforce the need for heightened vigilance in the area of psychological evaluation, training and support for our men and women serving in the military. I commend the military for the ongoing efforts to support and assist those affected by the shootings in dealing with the psychological ramifications of such an attack."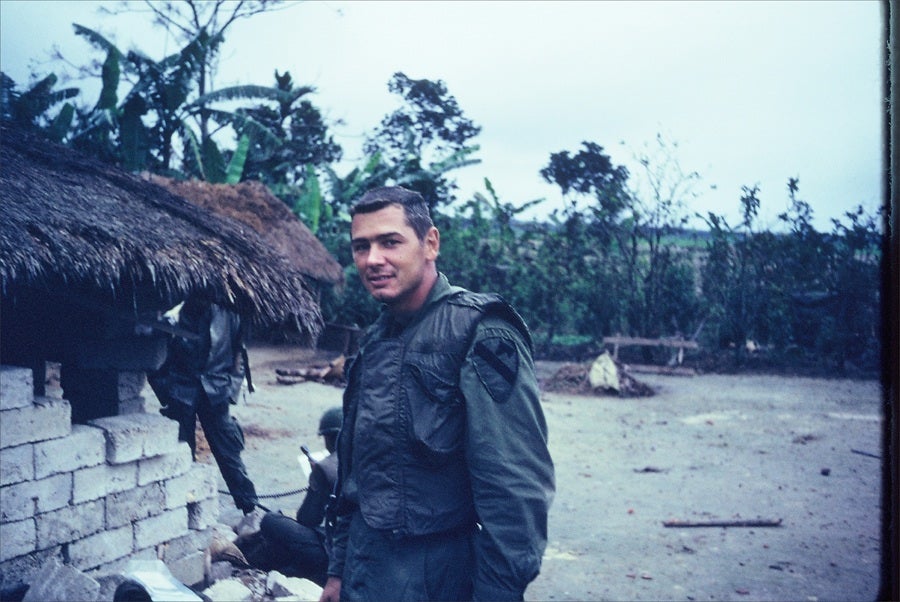 "Our soldiers who have given so much and who ask so little in return deserve the best quality mental health care and support that we can provide," continued Prince. "As a combat veteran severely wounded in Vietnam, I can attest that the mental health care system in today's Army is dramatically improved from the care our wounded warriors received in the early 1970s. The fact that a mental health caregiver, a soldier whose duty it was to provide support and assistance to other soldiers, perpetrated these shootings adds another layer of searing grief to this profoundly tragic event."
Howard Prince earned his doctorate from the University of Texas at Austin's psychology department in 1975 and then departed for fifteen years at West Point where he became the founding Department Head of the Department of Behavioral Sciences and Leadership, now a flagship department of the U.S. Military Academy. Following his retirement from active military duty in 1990, he became the founding dean of the University of Richmond's Jepson School of Leadership Studies, where he served until his return to Austin in 1997. Prince became the director of the Center for Ethical Leadership in the LBJ School of Public Affairs at UT Austin in 1999.
Admiral Bobby R. Inman, U.S. Navy (Ret.), interim dean of the LBJ School of Public Affairs, said, "Leaders themselves must be ethical in their decisions and their actions. Howard Prince is such a leader and this prestigious award for his lifetime of service is well deserved. We at the LBJ School are privileged to have such a distinguished and decorated individual leading our efforts to graduate high-quality, ethical public policy professionals with a keen understanding of the correct actions needed to build the better communities that we envision and prepared to excel in a dynamic global environment."
Chief Psychologist - The United States Military Academy
Many of the reforms and issues that Prince championed in the post-Vietnam Army—which were seen as highly progressive at the time—have begun to look extremely prescient with the passage of time. The system of professionalized leadership development Prince conceived and implemented at West Point that was subsequently deployed throughout the Army has proven extremely durable and has been replicated to a certain extent by both the Air Force and the Navy. Additionally, Prince's tireless advocacy for and support of the full and complete integration of women at West Point was an absolutely crucial, enlightened and progressive voice at a pivotal time in West Point's history. It was Prince's advocacy that was partially responsible for the relatively smooth integration of female cadets at West Point in the late 1970s.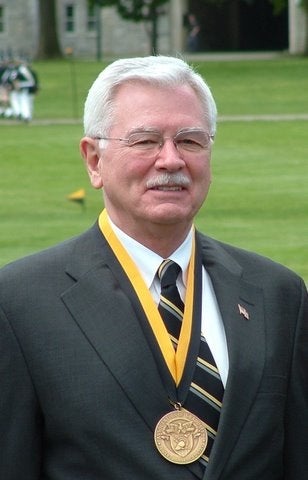 Prince's accurate diagnosis of a systemic—as opposed to idiosyncratic—problem and his visionary leadership as West Point's chief psychologist in the aftermath of a large-scale and institutionally devastating cheating incident in 1976 helped the Military Academy to recover, regain its institutional footing, and deal humanely with over a hundred cadets who admitted to cheating in some form.
The current Superintendent of the United States Military Academy, Lieutenant General Buster Hagenbeck, upon learning of Howard's award, said: "We are tremendously proud of Howard and his achievements in the field of military psychology. His contributions to the Academy, the Army and academia make his selection as the John Flanagan Award winner a fitting tribute to a dedicated public servant, researcher and educator."
Pioneering Researcher of Post-Traumatic Stress Disorder (PTSD)
The Flanagan Award reflects a growing appreciation within the military psychology community that Howard Prince has been a thought leader for many years on a host of controversial issues, including the recognition of Post-Traumatic Stress Disorder (PTSD) as a legitimate combat-related issue. Prince has been speaking and writing openly about PTSD since before it even had a scientific name. After Vietnam, silence on the part of veterans was not uncommon—especially about possible mental issues. But Prince was speaking, researching and teaching about the mental calamities associated with combat since his return from Vietnam as a severely wounded veteran in the late 1960s and into the 1970s. It was highly unusual for someone, especially a highly decorated combat officer, to be so open and candid about human frailty and mental damage in combat in the decades following Vietnam, to say nothing of speaking openly about such issues right after the war's conclusion.
In short, Howard received the Flanagan Lifetime Achievement Award partially in recognition of his moral courage as a psychologist.
"Howard Prince has clarified the meaning of ethical leadership at a national and international level," summarized Past-President of Division 19, Dr. Will Wilson. "Howard Prince has been the military psychologist chosen to solve difficult problems—directing the Cadet Counseling Center as women were integrated into West Point and subsequently leading the new Department of Behavioral Sciences and Leadership at West Point. Howard always possessed the clarity of focus, integrity, and ability to practice leadership in a manner most suited to situations calling for his special abilities."

In addition to the Flanagan Lifetime Achievement Award, Howard Prince has also been awarded West Point's highest alumni honor, the Distinguished Graduate Award, the Texas Exes Excellence in Teaching Award, the Eyes of Texas Excellence Award, and the Distinguished Leadership Service Award from the Association of Leadership Educators.