LBJ School Students Share Their Experiences As Interns with Organizations across the U.S. and Globe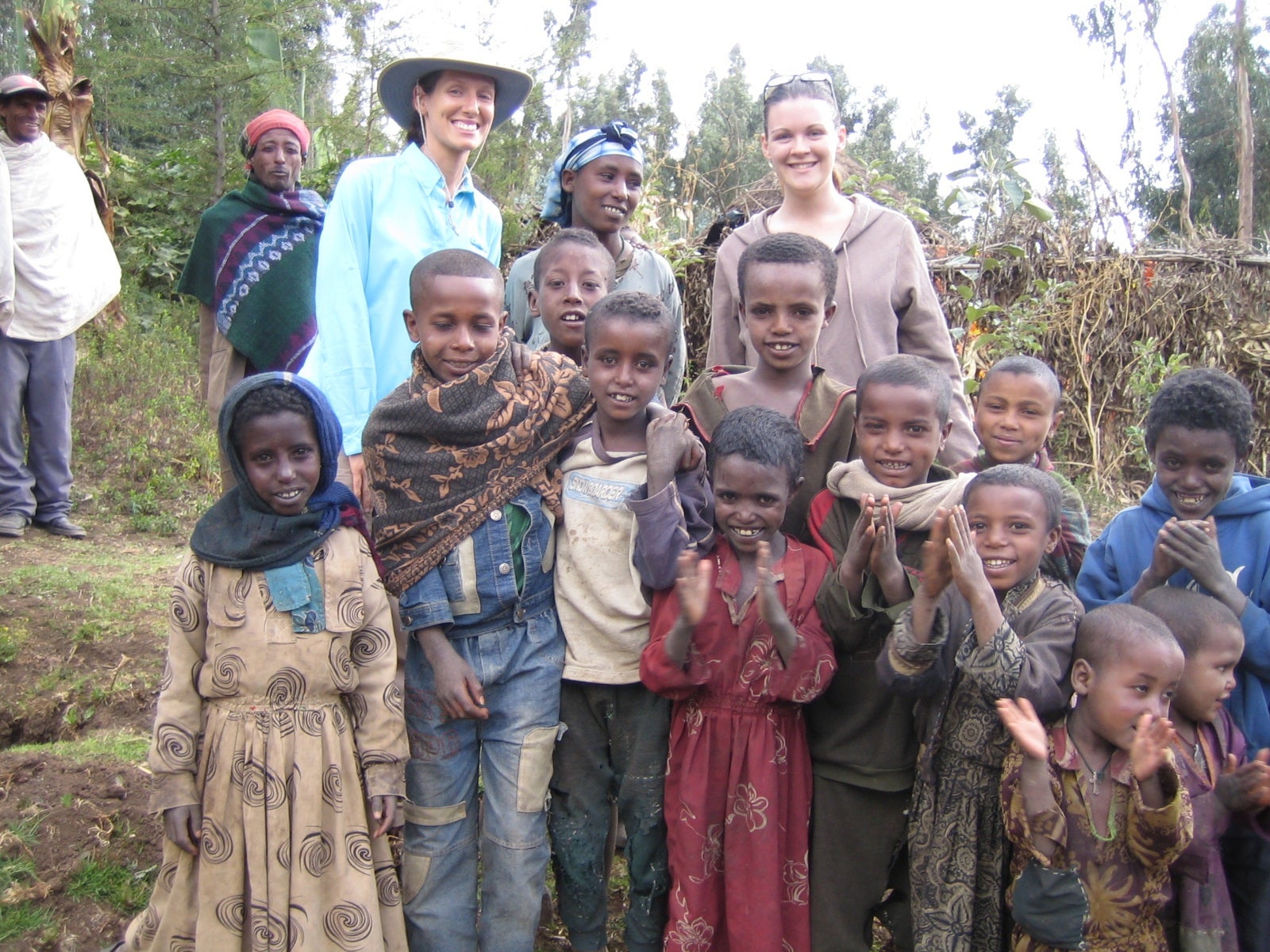 AUSTIN, Texas-- Aug. 6, 2009-- As the summer draws to a close, many LBJ School students will be returning from diverse internships serving causes and expanding their policy interests at internships around the United States and the globe.
Amanda Dillon, a second-year Master of Global Policy Studies (MGPS) student, spent her summer researching and reporting water sustainability in Africa and Ethiopia for A Glimmer of Hope Foundation.
"Traveling through remote parts of rural Ethiopia helped me to understand, not just the challenges to development, but also the need," said Dillon. "The people of Ethiopia are absolutely amazing in that, despite having very little, they will give every last bit of food to a guest. In almost every village we visited, the community entertained us with a coffee ceremony with the freshest, strongest coffee I've ever had the privilege of tasting. The hospitality and friendliness was heartwarming and something I will never forget."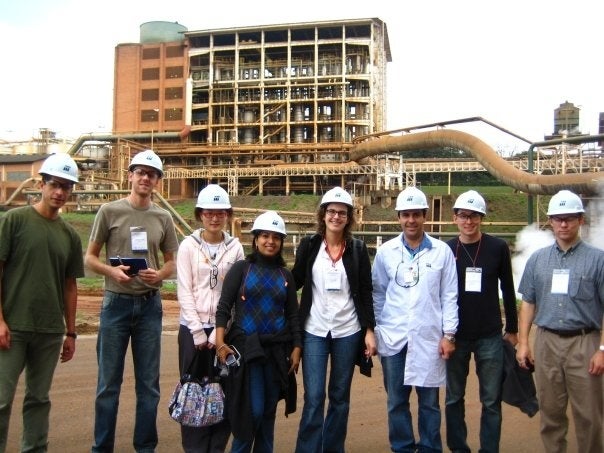 David Wogan, a second-year MPAff and Engineering student, traveled to Sao Pualo, Brazil, as a participant in the Fulbright's first U.S.- Brazil Bio-Fuels short course.
"Over 45 graduate students, professors and experts from the U.S. and Brazil gathered to discuss the fundamental technology, policies and economics of biofuels," said Wogan. "The short course is the first major effort to foster collaboration between researchers and experts in the two countries and encourage cooperation and exchange of ideas between the U.S. and Brazil."
Over the course of two weeks, Wogan learned about Brazil's sugarcane ethanol industry and heard about the United States' plans for corn and cellulosic ethanol. Economists and policy experts also spoke about sustainability issues, international trade policies and renewable fuel standards. In addition to classroom material, the short course visited multiple campuses and research labs at The Universidade de São Paulo; private research centers; and a sugar cane mill and plantation.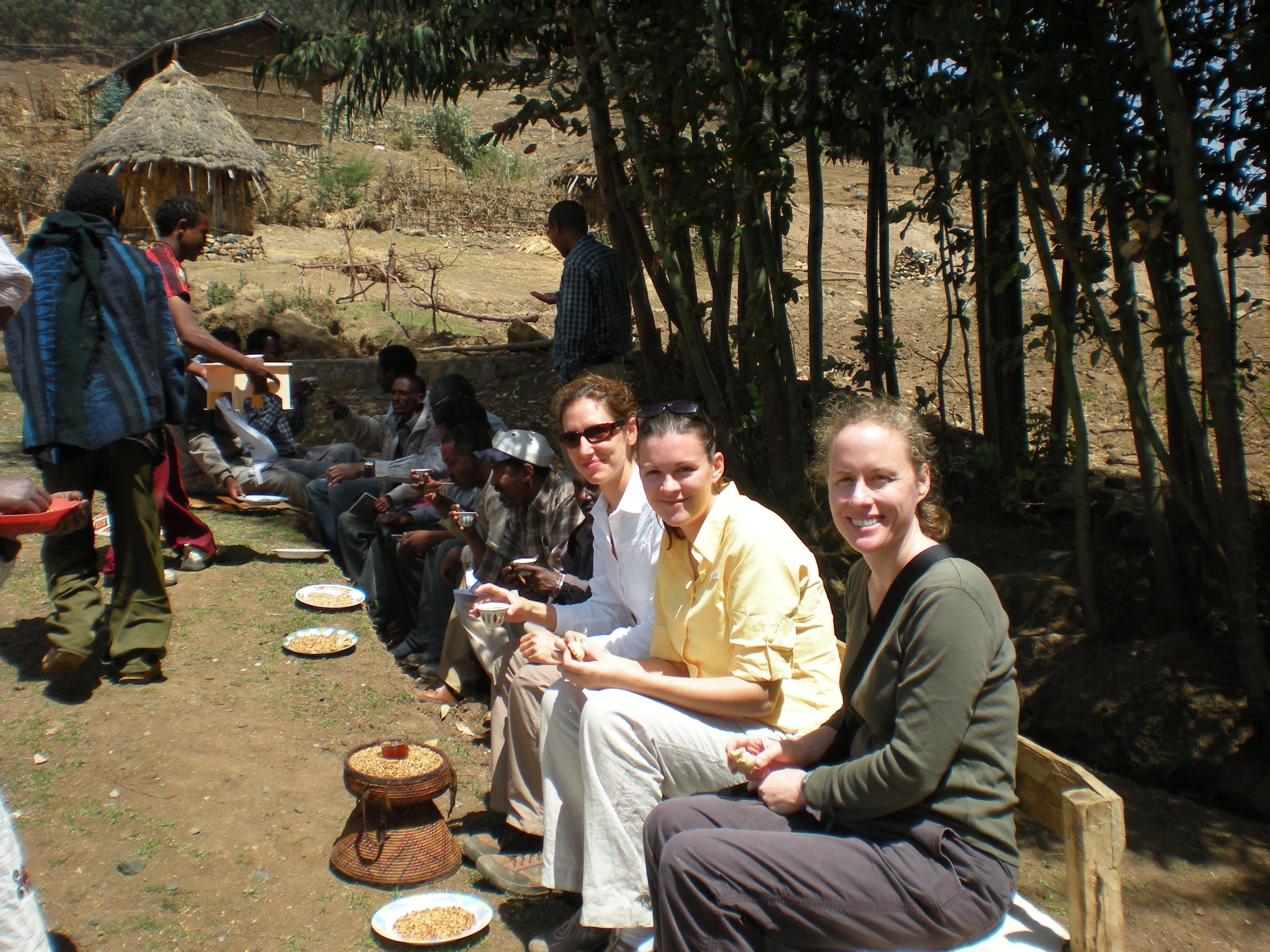 Rajani Shrestha, a Master of Public Affairs (MPAff) second-year student, was selected as an Education Pioneers Fellow and worked at Jobs for the Future in Boston, Massachusetts.
"At Jobs for the Future, I was doing a policy scan on adult education to understand what state policies, delivery vehicles, and funds touch the adults and older youth," said Shrestha. "The summer became even more fulfilling as I interacted with other Education Pioneers Fellows from diverse and unique backgrounds – business, policy, education, and law. The Education Pioneers led workshops focused on student and families, human capital, urban districts, urban school models, and increasing student opportunities. Although the internship was U.S. focused, the issues and constraints with low income families resonated with my work at the Asian Development Bank and United Nations Children's funds."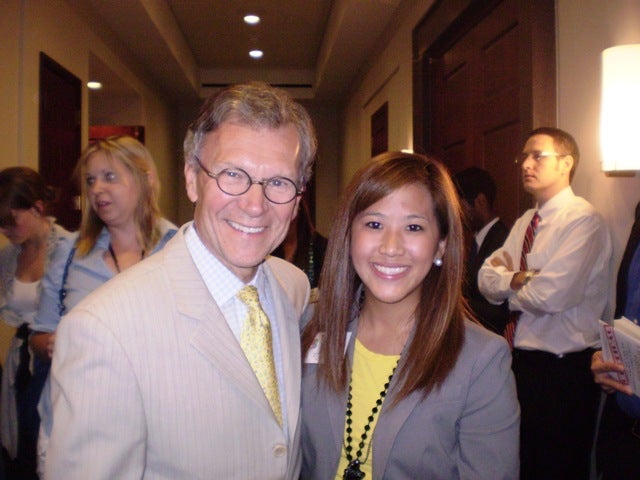 Nicole Trinh, a second-year MPAff student, spent her summer in Washington D.C. with the U.S. Public Service Academy.
"As the Education and Outreach intern, I was able to represent the organization at various conferences, conventions, and meetings," said Trinh. "I interacted with individuals in the public and private sector—higher education leaders, military officers, members of Congress, and founders of non-profit organizations. More importantly, I witnessed the political process first-hand and improved my communication and writing skills."
Emily Joiner, a second-year MGPS student, spent her summer in Peru as a Research Fellow for International Accountability Project, a San Francisco-based NGO that works on development bank social and environmental policy issues.
"Over the past three months I have spent time in small rural communties and villages across Peru, conducted interviews with native speakers of three different languages, and physically observed the impacts of these projects on their communities," said Joiner. "Arriving to one Andean community, I got stuck for 40 minutes in a traffic jam behind a pack of around 60 llamas, all decked out with ear tags that look like balls of red yarn. Apparently traffic is not merely an urban problem, and at least most drivers don't spit!"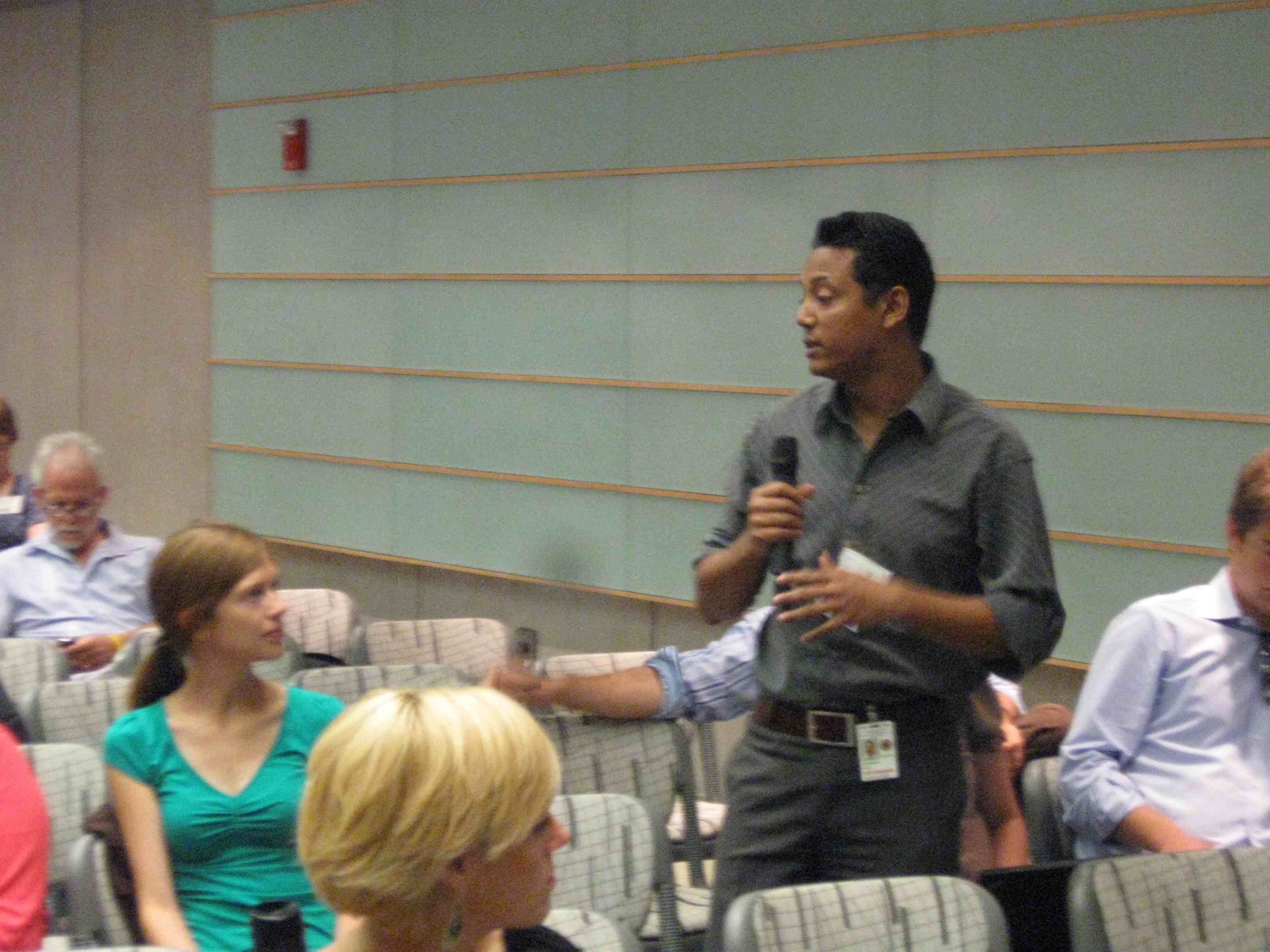 Atul Shrestha, a second-year MGPS student, interned in Washington D.C. for Development Gateway.
"The internship at Development Gateway (DG) built on my experience of working in international development and made me more confident to manage and implement international programs," said Shrestha. "I believe the internship will help me establish my credibility and prepare me for the job market next year."
Emily Linehan, a dual degree student in Public Affairs and Russian, Eastern European, and Eurasian Studies, ventured to Moscow, Russia, where she worked at the American Embassy where she learned the day-to-day experience of a Foreign Service Officer.
"My internship was a fantastic experience," said Linehan. "I've met people from all over the world who work in the area of foreign affairs in very different capacities. This internship has helped show me the different career possibilities in the field of U.S. – Russia relations, including the State Department, USAID, NGOs, and private industry."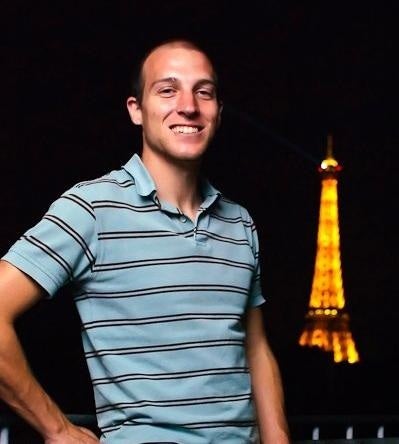 Justin Kosoris, a second-year MPAff student,also went overseas for his internship in Paris with the United Nations Environment Programme, Division of Technology, Industry and Economics (DTIE).
"This experience was an eye-opener in terms of showing me how a UN agency functions and has helped to give me a much deeper understanding of the types of environmental issues that are important to government and business," said Kosoris. "There is no question that I will benefit in my future career from the experiences I had this summer, and it has helped solidify my ambitions of working in sustainable agriculture. development."
Martina Li, an international student from China who wants to pursue a career in arts education policy or cultural heritage preservation, interned with the National Endowment for the Arts (NEA).
"My internship has been incredibly valuable to me, both academically and professionally," said Li. "Not only did I apply what I learned at LBJ School, such as public finance management, applied quantitative analysis, philanthropy and arts, I was also exposed to the real practice at the National Endowment for the Arts on how federal government funds the arts and how the research office assists the government in decision making. Besides, I got to know many great people and organizations in the arts policy field and expanded my network, which greatly helped me better prepare for the job hunting."
Beth Casey, second-year MPAff student, stayed closer to home with her internship with Equality Texas in Austin, Texas.
"The organization works to advocate for and educate about LGBT rights in Texas," said Casey. "I got to watch the policy director in action as he lobbied for the organization's goals, and he spent time explaining to me various advocacy strategies."
According to Casey, her internship helped her define her career goals.
"This internship helped me identify a real passion for advocacy," said Casey. " Before this summer I had only a vague sense of the career paths I might wander down, but interning at Equality Texas really allowed me to understand the day-to-day activities of the job and to think about whether or not they would be a fit for me."
Both the MPAff and MGPS students are required to internship for credit as part of their degree requirement. The Office of Student and Alumni Programs (OSAP) works hard to assist students in finding and applying for these sought-after internships.
According to Dillon, she would not have been able to secure her internship in Ethiopia with A Glimmer of Hope Foundation without the assistance of the LBJ School.
"Without the help I received from LBJ and the Crook Fellowship courtesy of the Strauss Center, my internship would not have been possible," said Dillon. "The money from LBJ made taking an unpaid internship possible."
Kosoris also found his internship through the services provided by OSAP.
"I got the position through an internal posting at the LBJ School," said Kosoris. "For the past few years, at least one student has interned with DTIE, and as LBJ interns have always excelled, I am sure this will continue in the future. The LBJ School summer internship fellowship was also extremely helping in funding the opportunity."
Casey thanks Lana Morris, placement specialist, who works in OSAP to help students find opportunities and offers them advice on their applications and funding opportunities.
"I found my internship through LBJ's Jobweb," said Casey. "Lana helped me prepare my resume before I applied to internships, and because of her detailed and incredibly helpful advice, I felt confident sending it out."
Li also wanted to thank the LBJ School for helping to provide funds to make her un-paid internship a possibility.
"Without the general internship compensation and the Pickle Fellowship my unpaid internship would not have been possible at all," said Li. "Besides, the database on the internship information of previous LBJ students, provided by OSAP, was very helpful and guided me directly to the senior-year students with whom I share the same interests. And that was how I found my internship."