LBJ School Professor James K. Galbraith Lends Voice of Expertise to National and International Economic Issues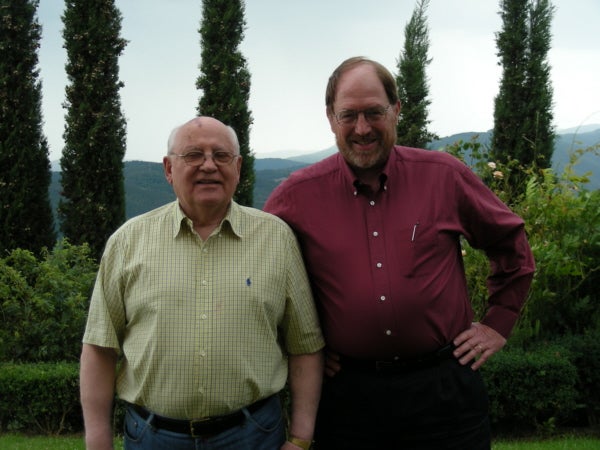 AUSTIN, Texas-- July 20, 2009-- From predictions of worsening global unemployment to criticism of the Federal Reserve, LBJ School Professor James K. Galbraith continues to lend his expertise on the world economic crisis and other pertinent economic issues in a variety of global forums and media outlets.
On a June trip to Ireland, Galbraith touched on the issue of bank collapses. In an article by the Irish Times titled "Outsider in the world of economics takes a dim view of 'rotten' banks," Galbraith said, "There are banks that were deeply rotten and those banks should be forced to recognize the losses that occurred rather than covering up the losses. The management should be replaced and there should be clean, thorough accounting so the taxpayers know what the extent of their liabilities are."
In an article by the Irish Independent titled "Unemployment predicted to keep rising after recession," Galbraith warns of worsening global unemployment.
"The level of employment and unemployment is of far greater importance than gross domestic product," said Galbraith. "We're looking at a period that can only be a profound disappointment."
On July 9, Galbraith was asked to testify in front of the U.S. Subcommittee on Domestic Monetary Policy and Technology on Regulatory Restructuring: Balancing the Independence of the Federal Reserve in Monetary Policy with Systemic Risk Regulation. According to a Financial Times article titled "Fed fights House attack on powers, " Galbraith came down on the side of "expanding the authority to the Federal Deposit Insurance Corporation, which regulates deposit-taking banks."
"Heading off systemic risks requires a culture of examination, of accounting, and of actual enforcement, including criminal referrals where fraud is suspected," said Galbraith. "The FDIC and related entities are better suited to the job of examination and regulation because they specialize in it."
Video clips of Galbraith's testimony can be seen on The Daily Bail as part of a story titled, "Dr. James Galbraith, Professional Fed Killer."
In a speech delivered to the Russian Academy of Science meeting in Italy on July 11, Galbraith spoke of how the international community can attempt to move forward with a new world economy in the aftermath of the world-wide economic crisis.
"I would suggest that we have two broad tasks: to define the goals for the construction of a new economic world, and to begin to outline the means to achieve those goals, nationally and internationally," said Galbraith. "The essential recognition is there this is not a task of transition or disaster management. It is not a temporary situation from which our economies will naturally emerge, taking a final form already given to us by theory and practice. That was the illusion of 1991. It is interesting that, in our own crisis today, this illusion has been so faithfully reproduced."
Additionally, Galbraith continues to be a sought after voice of expertise on major national economic issues across a wide range of media outlets.
In a podcast by American Public Media, Galbraith talks with Marketplace reporter Steven Henn about why there has been no measurable trickle-down from President Barack Obama's stimulus package.
"If you talk to James Galbraith these days, he's feeling vindicated," said Henn. "Back in January, Galbraith was arguing that the administration's proposal for a nearly one-trillion dollar economic stimulus package was too small. And now Galbraith -- a liberal-leaning economist at the University of Texas, says rising unemployment and a stubbornly stagnant economy are proving him right."
Additionally, in an economics blog on the National Journal web site, Galbraith weighs in on the question "What is Fiscally -- and Politically-- 'Sustainable'."
"What is politically sustainable is nothing more than what the political community agrees to at any given time," said Galbraith. "I have been surprised, and pleased, by the political community's acquiescence in the working of the automatic stabilizers and expansion program so far. The deficits are bigger, and therefore more effective, than many economists thought would be tolerated. That's a good sign. But it would be a tragedy if alarmist arguments now prevailed, grossly undermining job prospects for millions of the unemployed."
Press:
June:
The Independent - Outsider in the world of economics takes a dim view of 'rotten' banks - June 18, 2009
The National Journal's Expert Blogs: Economy - What is Fiscally -- And Politically -- 'Sustainable'? - June 8, 2009
Irish Times - Galbraith warns on pay inequality - June 5, 2009
The Independent - Unemplyment predicted to keep rising after recession - June 5, 2009
The Irish Left Review - Podcast Interview with Dr. James Galbraith - June 5, 2009
July:
Russian Academy of Science - Comments on the World Situation (PDF) , (Audio) - July 11, 2009
The Daily Bail - Dr. James Galbraith, Professional Fed Killer - July 11, 2009
The Financial Times - Fed fights House attack on powers - July 11, 2009
Galbraith testifies before the Subcommittee on Domestic Monetary Policy and Technology Hearing- Regulatory Restructuring: Balancing the Independence of the Federal Reserce in Monetary Policy with Systemic Risk Regulation - July 9, 2009
Forbes.com - Business Visionaries: James Galbraith - July 7, 2009
American Public Media's Marketplace - Why hasn't the stimulus trickled down? - July 6, 2009
Electric Politics -
- July 3, 2009