Dr. Alejandro Natal Fulbright Scholar-in-Residence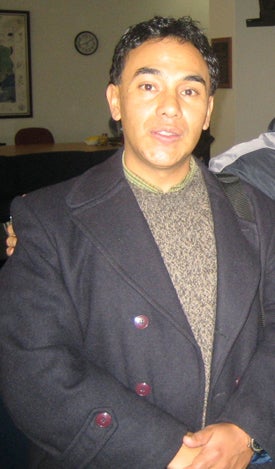 AUSTIN, Texas-- Nov. 18, 2008-- Dr. Alejandro Natal, a professor and researcher at El Colegio Mexiquesne in Toluca, Mexico, joined the RGK Center for Philanthropy and Community Service in joint with St. Edward's University as a Fulbright Scholar-in-Residence for the fall 2008 semester. Dr. Natal specializes in civil society in Mexico, rural development and social capital.
Dr. Natal earned a PhD and MSc both in Developmental Studies from the London School of Economics. He also holds a MA in Political Science from the Universidad Autónoma del Estado de México. Dr. Natal has taught courses on civil society, development, new institutionalism and methodology.
Through guest lectures, faculty presentations and research, Dr. Natal strengthened the RGK Center's international education initiatives. He was able to utilize the resources of the Nettie Lee Benson Latin American Collection to develop a book prospectus Rediscovering Communities: a Journey through the Challenges of Rural Mexico based on research from his PhD dissertation.
At St. Edward's University, Dr. Natal taught two undergraduate courses: Civil Society in Mexico and Community Development in Latin America.
The Worldwide Fulbright Scholar-in-Residence Program brings visiting scholars and professionals from abroad to lecture at U.S. colleges and universities for one semester or one academic year. Fulbright Scholars-in-Residence can have a significant impact on U.S. colleges and universities. In addition to teaching courses, scholars give campus-wide and community lectures, help initiate international programs and contribute to curriculum development.