LBJ School of Public Affairs Professor Robert Wilson Honored for Service as Associate Dean
Wilson on leave of absence to serve as public policy scholar for the prestigious Woodrow Wilson International Center for Scholars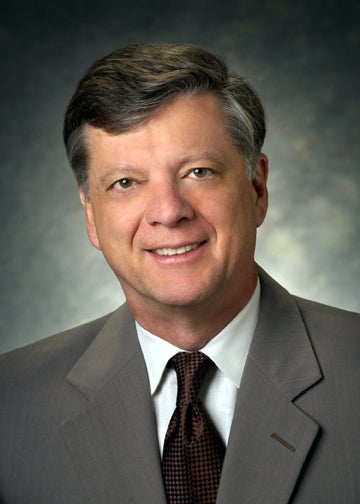 AUSTIN, Texas-- January 21, 2011-- Robert Wilson, the Mike Hogg Professor in Urban Policy, at the Lyndon B. Johnson School of Public Affairs, The University of Texas at Austin who has served as associate dean of academic affairs and research for the LBJ School since 2006, has taken a leave of absence to serve as a public policy scholar for six months beginning in January 2011 with the Woodrow Wilson International Center for Scholars in Washington, DC.
Wilson will remain a member of the LBJ School faculty and will continue to oversee the School's research areas. In the fall of 2011, Wilson will assume a Faculty Research Assignment (FRA). Associate Professor of Public Affairs Chandler Stolp officially assumed his duties as the School's new Associate Dean in January 2011.
"I want to thank Bob for his many transformative contributions to the LBJ School," said Robert Hutchings, dean. "His service to the School, the faculty and the LBJ community has been invaluable. We wish him great success with his research pursuits with the Woodrow Wilson Center and look forward to his return in the next academic year."
Wilson joined the LBJ School in 1979 as an Assistant Professor. Since then he has served as Director of the School's Policy Research Institute, the former Director of the University of Texas Brazil Center and the Urban Issues Program, and served as an assistant dean. His areas of interest include urban and regional policy, public policy in Brazil, and local governance in developing countries.
During his tenure as associate dean, the School introduced a new degree program, the Masters in Global Policy Studies, revised the Ph.D. program and instituted performance-based assessments systems for the School's three degree programs, added 12 dual degree offerings and 15 new faculty members. Under his guidance, the School's policy research efforts have significantly expanded both in terms of faculty and student publications and extramural funding. Additionally, Wilson was awarded the Rank of Commander in the National Order of the Southern Cross by decree of the President of Brazil in 2003.