Jeremi Suri Named to Strauss Center's Inaugural Mack Brown Chair; Global Affairs Scholar and Historian Receives Joint Appointment with LBJ School and History Department at UT Austin
AUSTIN, Texas -- June 7, 2011 --Jeremi Suri, an acclaimed scholar of international history, has been named the first holder of the Mack Brown Distinguished Chair for Leadership in Global Affairs at the Robert S. Strauss Center for International Security and Law and has received a joint appointment at the Lyndon B. Johnson School of Public Affairs and the History Department at the College of Liberal Arts at The University of Texas at Austin.
Suri, most recently a history professor at the University of Wisconsin, Madison, joins the university in fall 2011.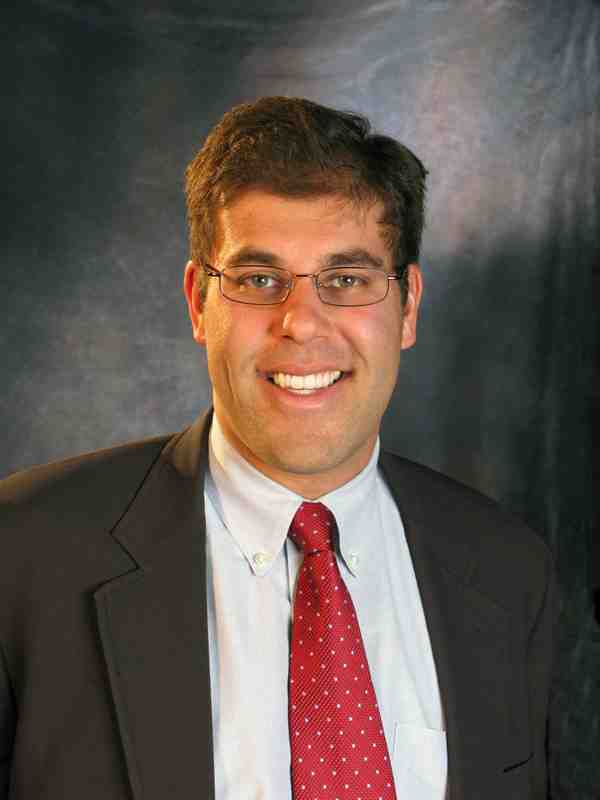 "Jeremi Suri is one of the most highly regarded scholars of international history, with a brilliant record of innovation in teaching and research," said Robert Hutchings, dean of the LBJ School. "His appointment will secure our already strong reputation as the leading program in international history, drawing together scholars and practitioners in international security, American foreign policy, international law, and diplomatic history. Other institutions have excellent programs in one or two of these fields, but ours breaks new ground owing to the combined strength of our faculties in history, law, and public policy."
Randy L. Diehl, dean of the College of Liberal Arts, also expressed excitement.
"Besides his intellectual achievements, Suri brings boundless energy, extraordinary eloquence and high visibility," says Diehl. "The entire university community will benefit immeasurably from having such a talented individual among us."
Suri commented on his recent appointment.
"The Strauss Center uniquely positions Austin and the University of Texas to become a leader in re-making American foreign policy for the twenty-first century. The interdisciplinary mix of cutting edge scholars, the integration of distinguished policy practitioners, and the culture of practical inquiry nurtured by the Center have already expanded our understanding of contemporary international challenges and opportunities," said Suri. "I look forward to joining both the exciting and transformative team at the Strauss Center and collaborating with the many distinguished historian scholars at the University."
Francis J. Gavin, the director of the Strauss Center and Tom Slick Professor of International Affairs at the LBJ School, says Suri possesses a stellar academic record and has excelled as a teacher, scholar, institution builder, and a leader.
"Jeremi Suri is one of the nation's foremost scholars on global affairs and one of the leading international historians of his generation," said Gavin. "He is the perfect addition to our growing world-class team of scholars and practitioners. We believe his joint appointment in history and public affairs, and his leadership of our new 'History and Policy' program signals the Center's commitment to innovative, interdisciplinary, and policy-relevant scholarship and teaching."
Suri joins an already established group of international historians at the university, says History Department Chair Alan Tully.
"Suri is one of the top young historians of U.S. foreign relations and the international history of the twentieth century," said Tully. "He joins Professors H.W. Brands and Mark Lawrence in History as well as Frank Gavin and William Inboden in the LBJ School of Public Affairs to give The University of Texas at Austin one of the largest and most distinguished groups of diplomatic and international historians of any university in the world."
Suri has received numerous awards for his research and teaching, and Smithsonian Magazine named him one of America's "Top Young Innovators" in the Arts and Sciences in 2007. He is the author of four books, including, Henry Kissinger and the American Century (Harvard University Press, 2007). His latest book, "Liberty's Surest Guardian: American Nation-Building from Washington to Obama," will be the Free Press/ Simon and Schuster's lead non-fiction release in the fall of 2011.
Suri earned his B.A. in history from Stanford University in 1994 and an M.A. in history from Ohio University in 1996. He then earned his PhD from Yale University in 2001.
The Mack Brown Chair, named in honor of Mack Brown, the university's head football coach for his leadership on and off the field, is the center's flagship Chair. It was created to bring the highest profile leaders in global scholarship and policymaking to The University of Texas at Austin to inspire and instruct the next generation of leaders to better meet the international challenges.
The Robert S. Strauss Center for International Security and Law is a non-partisan research center at The University of Texas at Austin dedicated to promoting multidisciplinary, policy-relevant scholarship on the most pressing problems in international affairs.