Rep. John Lewis Honored as Civil Rights Champion with First LBJ Liberty and Justice for All Award
WASHINGTON, November 17, 2010 – The Lyndon Baines Johnson Foundation today awarded the prestigious LBJ Liberty and Justice for All Award to a hero of the Civil Rights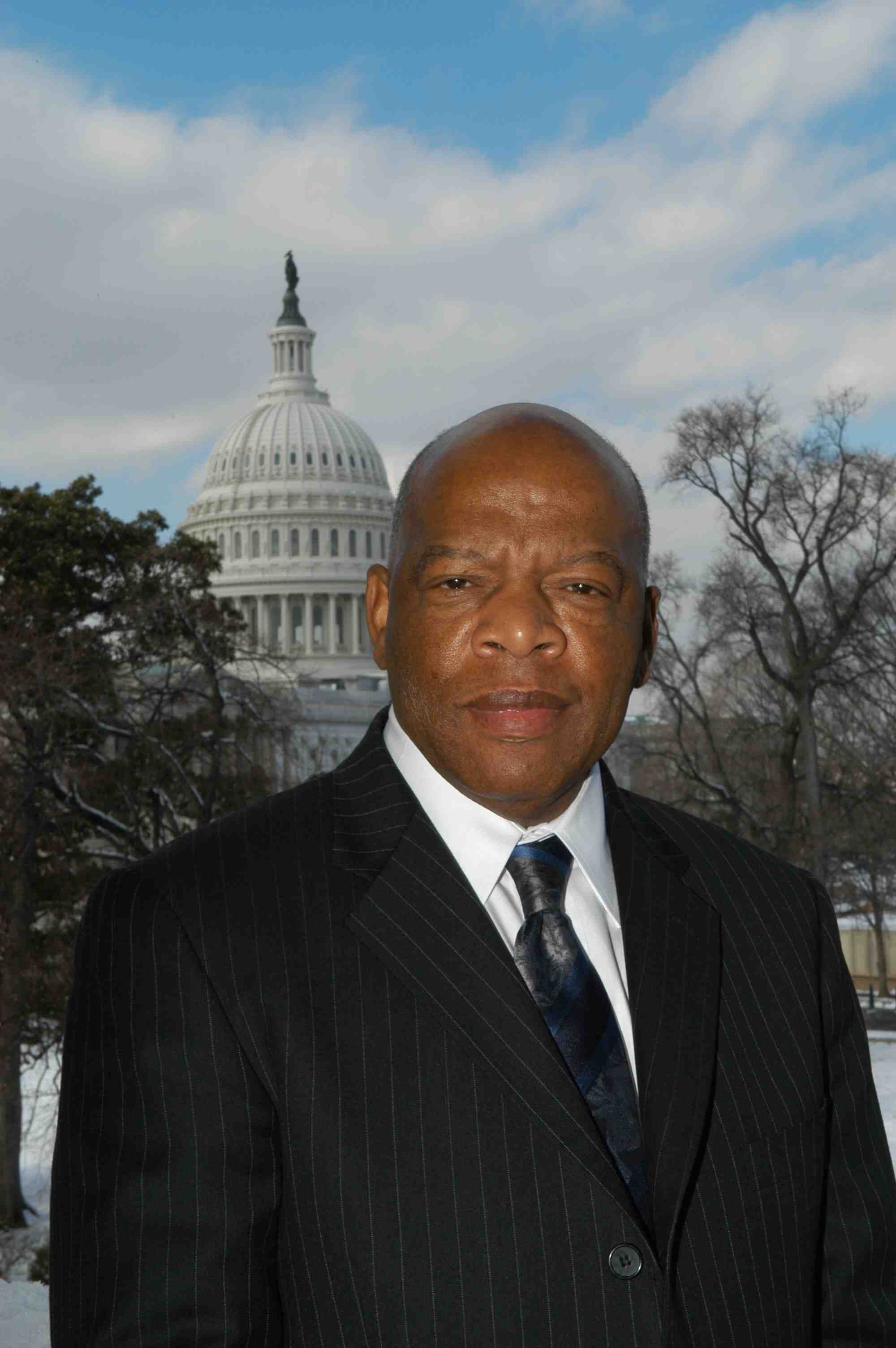 movement who for decades has been a steadfast advocate for peace, freedom and justice. The inaugural recipient of the LBJ Award is Congressman John Lewis, the civil rights leader who repeatedly risked his life by challenging the injustice of segregation.
"In his lifelong quest for freedom and basic human rights for all, John Lewis embodies the beliefs that President Johnson held dear—that every citizen should share in the benefits of the privileges and protections that lie at the heart of the American dream," said Larry Temple, Chairman of the LBJ Foundation.
Born the son of sharecroppers outside of Troy, Alabama, Lewis attended segregated public schools and, as a boy, was inspired by the radio broadcasts of the Rev. Martin Luther King Jr. He organized sit-in demonstrations at segregated lunch counters in Nashville and joined the Freedom Rides, confronting segregation by sitting in bus seats reserved for white patrons. At the age of 23, Lewis was a keynote speaker—alongside Rev. King—at the historic March on Washington.
On March 7, 1965, Lewis and 600 protestors attempted to march from Selma to Montgomery to support voting rights in Alabama. Alabama state troopers blocked them and viciously beat Lewis and his fellow marchers, in a confrontation known as "Bloody Sunday." It was just one of dozens of times Lewis would be attacked, or arrested, during the Civil Rights era.
A week after the march, Lewis and Dr. King watched President Johnson notify Congress, in a live television address, that he was introducing the Voting Rights Act to overcome the nation's crippling legacy of bigotry and injustice. "We shall overcome," President Johnson declared.
"I was deeply moved," Lewis recalled years later. "Lyndon Johnson was no politician that night. He was a man who spoke from his heart. His were the words of a statesman and more." The speech brought tears to the eyes of Dr. King, Lewis remembers. Less than five months later, President Johnson would sign the Voting Rights Act into law.
"By honoring Congressman Lewis with the first-ever LBJ Liberty and Justice for All Award, history comes full circle," Chairman Temple said.
U.S. Senator Kay Bailey Hutchison and Ambassador Ron Kirk, the U.S. Trade Representative, will serve as Honorary Chairs at a dinner celebration in Washington to honor Congressman Lewis.
The Lyndon Baines Johnson Foundation, a non-profit organization, supports the Lyndon Baines Johnson Presidential Library & Museum and the Lyndon B. Johnson School of Public Affairs at The University of Texas in Austin. Started by President and Lady Bird Johnson, the Foundation benefits the Library by funding work of the archives, researchers, exhibits and public programs. The Foundation also supports the LBJ School by providing funds for student scholarships and faculty endowments, with the goal of attracting the best and brightest minds to prepare them for public-policy leadership positions. For more information, please visit: www.lbjfoundation.org.
Related:
U.S. Congressman John Lewis' official web site
The First March from Selma - Library of Congress: American Memory
PRNewswire - The First LBJ Liberty and Justice for All Award Presented to Congressman John Lewis - Nov. 17, 2010
The Street.com - The First LBJ Liberty and Justice for All Award Presented to Congressman John Lewis - Nov. 17, 2010
U.S. Politics Today - The First LBJ Liberty and Justice for All Award Presented to Congressman John Lewis - Nov. 17, 2010
Digitial Journal - The First LBJ Liberty and Justice for All Award Presented to Congressman John Lewis - Nov. 17, 2010
The Austin American Statesman - LBJ Foundation Honoring Civil Rights Leader - Nov 17, 2010
Topix - LBJ Foundation Honoring Civil Rights Leader - Nov. 17, 2010
MSG.com - LBJ Foundation Honoring Civil Rights Leader - Nov. 17, 2010
Yahoo News - The First LBJ Liberty and Justice for All Award Presented to Congressman John Lewis - Nov. 17, 2010
News Spider - LBJ Foundation Honoring Civil Rights Leader - Nov. 17, 2010
Sun Herald - The First LBJ Liberty and Justice for All Award Presented to Congressman John Lewis - Nov. 17, 2010
USAToday - LBJ Foundation Honoring Civil Rights Leader - Nov. 17, 2010