Border Views: CPG Director Veronica Vargas Stidvent Helps Shape Border Debate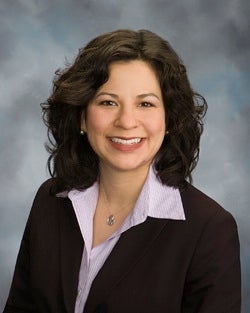 AUSTIN, Texas-- Aug. 25, 2010-- As Americans continue to debate immigration reform, border enforcement and Arizona's recent legislation, experts from The University of Texas at Austin are offering their views on these issues through a series of online videos called "Border Views." Veronica Vargas Stidvent, Director of the LBJ School's Center for Politics and Governance, discusses why the traditional left-right political breakdown doesn't apply on immigration issues, the impact of undocumented workers on umeployment, and the influence and reform of birthright citizenship in the U.S. in this sixth installment in the series.

Each week, "Border Views" has showcased a different faculty member discussing such topics as the history of illegal immigration, the unusual political alliances that have developed around this debate and the media's role in covering it. The videos are available for use by educational and news Web sites. The faculty members are also available for follow-up interviews with the media.