LBJ School Professor James K. Galbraith Speaks to the OECD About Global Inequality Over the Last 50 Years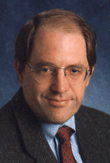 AUSTIN, Texas-- July 2, 2010-- LBJ School Professor James K. Galbraith traveled to France to the Organisation for Economic Co-Operation and Development (OECD) in June to speak about the movement of global inequality over the last 50 years and in the wake of the ecomic crisis.
Galbraith directs the University of Texas Inequality Project, a small research group concerned with measuring and explaining movements of inequality in wages and earnings and patterns of industrial change around the world.
He holds degrees from Harvard and Yale (Ph.D. in economics, 1981). He studied as a Marshall Scholar at King's College, Cambridge in 1974-1975, and then served in several positions on the staff of the U.S. Congress, including Executive Director of the Joint Economic Committee. He was a guest scholar at the Brookings Institution in 1985. He directed the LBJ School's Ph.D. Program in Public Policy from 1995 to 1997.
Galbraith's new book is The Predator State: How Conservatives Abandoned the Free Market and Why Liberals Should Too (2008). He is the author of Balancing Acts: Technology, Finance and the American Future (1989) and Created Unequal: The Crisis in American Pay (1998). Inequality and Industrial Change: A Global View (Cambridge University Press, 2001), is coedited with Maureen Berner and features contributions from six LBJ School Ph.D. students. He has co-authored two textbooks, The Economic Problem with the late Robert L. Heilbroner and Macroeconomics with William Darity, Jr.
Video of Galbraith's interview with OECD TV on global inquality
Full audio of Galbraith's talk with the OECD