LBJ Alum Provides Logistical Support to Historic Ice Core Drilling Project

AUSTIN, Texas-- June 25, 2010-- Scott Hanna, LBJ School alumnus ('04), is lending a logistical hand to Columbia University's historic effort to drill ice cores near the summit of Puncak Jaya in Indonesia, the only place in the tropical Pacific with glacial ice.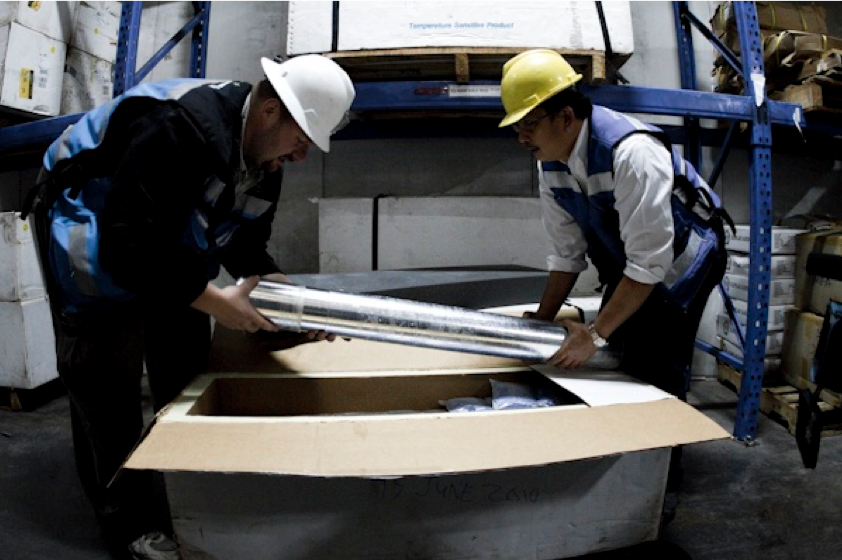 "While the road from living in North Dakota to working on a glacier might be an easy transition, the project of getting frozen ice cores off of one of the world's few remaining tropical glaciers required calling upon a broad-base of skills to engage with both internal and external stakeholders to achieve success in this important project," said Hanna. "My studies at the LBJ School prepared me for such diverse and complicated project management. Recovering ice cores from the rapidly melting glaciers in Papua allowed valuable climate to be captured before it is lost, making valuable scientific contributions to the important topic of climate change."

The project, led by Alpine Glaciologist Lonnie Thompson, aims to capture and preserve ice cores from the highest point in Oceania before it all melts away. Thompson estimates that 80 percent of the glaciers on Puncak Jaya have already lost 80 percent of their ice since 1936.

Once the ice cores, measuring upwards of 30 meters long, have been drilled and moved safely down the mountain, they will return to Columbia University, the sponsor of the project, with Thompson and his team so that they can use the core to study how Indonesia's climate may have changed over centuries.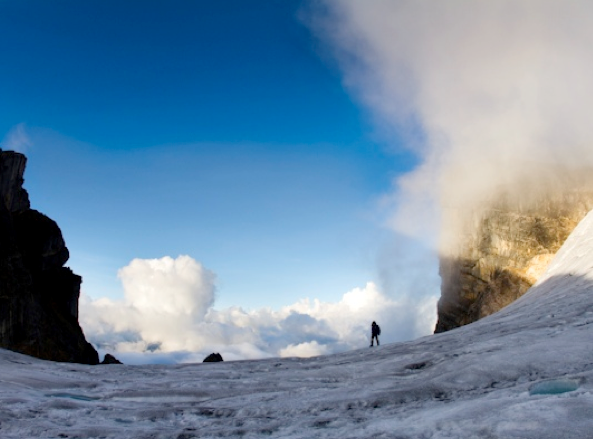 Some of the ice will be preserved while some will be used to conduct studies to determine what the future holds for monsoon rains, which are crucial to Indonesia's agricultural industry. The ice cores display tree ring-like layers that show the difference between the tropics' wet and dry seasons.

Since glaciers can store long-term records of the climate, Thompson believes it's imperative to drill these ice cores now, before rising temperatures and daily rains melt away the remaining 20 percent of Puncak Jaya's glacial cap.

For more information about the project, including photos of the glacier and drill site, visit the Columbia University Earth Insitutes's blog "State of the Planet" at http://blogs.ei.columbia.edu/blog/2010/06/18/the-ice-cores/.