LBJ School Students Blog About Their Experiences as Summer Interns
AUSTIN, Texas-- June 11, 2010-- Students from the LBJ School of Public Affairs are spending their summer vacation in a diverse array of internships at governmental agencies, non-profits and NGOs at home and abroad. Six of those students have agreed to share their experiences through the School's first summer internship blog "Thinkers & Doers."
"Thinkers & Doers" comes from a quote by President Lyndon B. Johnson from the dedication of the Lyndon Baines Johnson Library and Lyndon B. Johnson School of Public Affairs on May 22, 1971, "We have a school of public affairs offering training for careers in public service, which will try to produce thinkers and doers: people who dream of progress and will try to turn those dreams into achievements."
It was President Johnson's vision that the students who graduate from the LBJ School will be the thinkers and doers of our society, taking leadership roles in public service, demonstrating what it means to take your dreams and turn them into achievements. This blog will serve as a window into the work and lives of students of several students who are striving to do just that.
Below are photos, brief bios and some excerpts from some of our bloggers. Visit http://lbj.utexas.edu/blogs/summerinternships for full bios and blog postings from our student contributors.
Bloggers: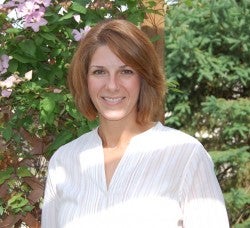 Christine Ackerson
Christine Ackerson completed a B.Sc. in Geology at Purdue University and a M.Sc. in Geology at Texas A&M University. Christine's primary policy interests include environmental and global climate change issues. Prior to becoming a graduate student at the LBJ School of Public Affairs at the University of Texas at Austin, she served as an environmental consultant for URS Corporation and Montgomery Watson Consulting Engineers. Below is an excerpt of Christine's first blog posting.
"Bonjour from Paris, France! I am working this summer for the United Nations Environment Programme's Division of Technology, Industry and Economics. UNEP's DTIE promotes key initiatives and partnerships with governments, business and industry, non-governmental organizations, and international organizations to encourage environmental sustainability and the efficient use of natural resources."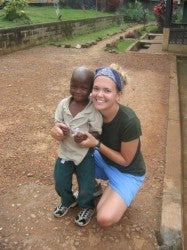 Emily Adams
Emily Adams is a second year graduate student in the LBJ School's Global Policy Studies program with a specialization in international development. Below is an excerpt of Emily's first blog posting.
"I am an intern with The Uganda Village Project, a nonprofit organization that works on issues such as clean water, sanitation, family planning, HIV/AIDS, malaria and nutrition. I am working in the village of Buwaiswa, located about 4 hours east of the capital Kampala. I am living and working with 3 other American interns and 2 Ugandan interns. The Ugandan interns, Reagan and Irene are lifesavers!! Without them, we would be so lost. Although English is the official language of Uganda, very few people speak it in our village. Our Ugandan counterparts serve as our translators and help us to learn the cultural norms of the country."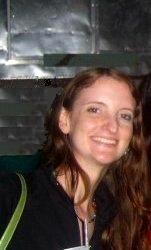 Amy Knop-Narbutis
Amy Knop-Narbutis is studying at the LBJ School of Public Affairs for her Masters in Global Policy Studies (expected 2011). She is focusing her studies on international development. Before coming to LBJ, Amy spent a year researching the impact of Fair Trade coffee certifications on gender equity in Costa Rica, funded by the U.S. Student Fulbright Program. Below is an excerpt from Amy's first blog posting.
"I will be interning for the nonprofit DiscoverHope Fund, a micro-credit organization that "provides an opportunity for women in poverty to create their own prosperity through micro-credit, entrepreneurship and training" (http://discoverhopefund.org/). I will live and work in Cajamarca, Peru, a small town in the Andean mountains. My internship responsibilities will include: supporting the development of women's business plans, helping coordinate the community center's classes for women, facilitating leadership workshops, interviewing women, and creating a site management manual."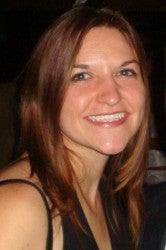 Emily Ling
Emily Ling is a Masters of Public Affairs student with a concentration on the policy areas of education and criminal justice. Prior to attending the LBJ School, Emily volunteered with Communities in Schools and coached basketball in a struggling urban high school, and also did some criminal defense investigation for death penalty cases in Atlanta, Georgia. Below is an excerpt of Emily's first blog posting.
"My internship for this summer is taking place with the Austin chapter of the American Civil Liberties Union (ACLU) of Texas. I will be the education policy intern, where I will mainly be exploring issues related to what's known as the "school-to-prison pipeline" – that is the trends and policies of our education system that steer youth away from successful academic careers and ultimately into the criminal justice system."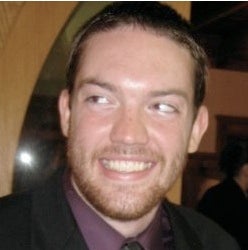 Blake Messer
Blake Messer is a Master´s of a Global Policy Studies student at the LBJ School of Public Affairs and a William H. Crook Fellow of International Affairs. Blake specializes in Global Technology Policy. Specifically, his studies revolve around Gov 2.0, social media, Internet policy, net neutrality, and the digital divide. Below is an excerpt from Blake's first blog posting.
"This summer I´m working with DiscoverHope Fund (DHF), an Austin-based international development institution that works with micro-finance organizations that issue small loans to women in Cajamarca, Peru to start small businesses.
DHF provides classes to micro-loan recipients in subjects of their choosing. Traditionally, they've wanted to learn about artisan skills, personal health, small business management, etc. Recently, though, they´ve started to request computer and Internet literacy classes."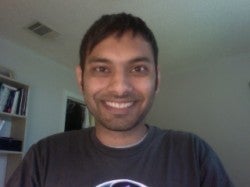 Sachin Shah
Sachin Shah completed his undergraduate at the University of Texas at Austin Jackson School of Geosciences with a degree in Hydrogeology in 1999. Sachin spent nine years at the U.S. Geological Survey (USGS) in Atlanta, Georgia and Austin, Texas. He worked primarily on water resources issues including international transboundary water concerns, drought mitigation, and using new technologies to understanding groundwater resource availability and quality. Sachin has traveled to various parts of the U.S. and the world conducting hydrologic research in such places as Honduras after tropical storm Mitch and the United Arab Emirates. In 2009, Sachin made the decision to resign from his post at USGS to refocus his energy towards non-profit management, and environmental and climate change policy. Sachin is a first year Masters Global Policy Studies graduate student at the University of Texas LBJ School of Public Affairs and hopes to have a nonprofit focusing on equitable allocation of water resources in rural areas.