LBJ School Community Enjoys Day of Commencement Activities
Deputy Secretary of State James B. Steinberg Delivers Convocation Address
Dean Hutchings leads graduates on a march to the University-wide commencement ceremony


AUSTIN, Texas-- May 24, 2010-- It was a day of celebration for the LBJ School of Public Affairs-- a day where family and friends were invited to watch a new generation of policy leaders receive their diplomas at the 2010 LBJ School Convocation Ceremony.

On May 22, convocation activities began in the morning with a ceremony, presided over by LBJ School Dean Robert Hutchings, where students were awarded their degrees. From the convocation address by Deputy Secretary of State James B. Steinberg, a former dean of the School, to the conferring of awards, to the student speaker's address to his fellow graduates, the morning's activities were all designed to honor the accomplishments of the graduating class. The day's activities culminated with a reception hosted by Dean Hutchings that ended in a march to The University of Texas at Austin commencement ceremony.

Dean Hutchings opened the LBJ School ceremony, welcoming all of the students and guests.

"We are all proud of you— your academic achievements, your service to our school and community, and your commitment to public service,' said Hutchings to the gathered graduates. "You inspire us, and I hope we have inspired you."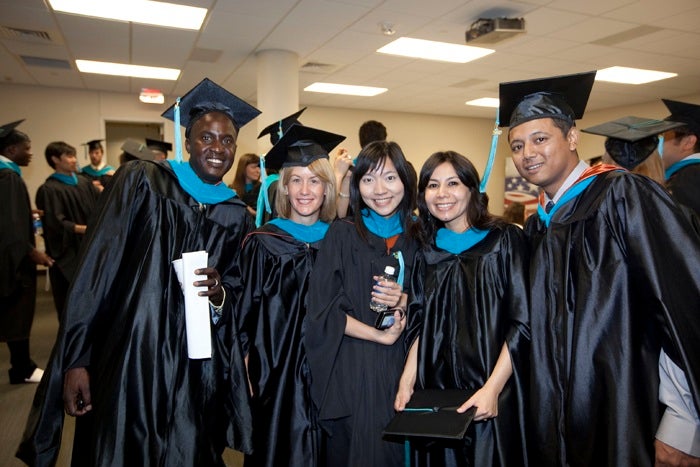 James B. Steinberg, Deputy Secretary of State, delivered the 39th convocation address to the 2010 LBJ School graduating class. His remarks focused on the continuity and change in the challenges that America faces, citing some of the similarities and differences between what the United States is currently facing and that of the United States thirty years ago when Steinberg went to work for the Carter administration.

"Over the ensuing years, driven by technology, economics and politics, walls were knocked down – literally and figuratively – as nations and peoples became increasingly interdependent," said Steinberg.

According to Steinberg, over the last thirty years the United States has seen an increasing shift from a world of geopolitics to a world of global politics.

"It is these changes that led us to create the new Masters of Global Policy Studies Program, and it's a particular honor for me to be here for the first MGPS graduation," said Steinberg.

The Master of Global Policy Studies (MGPS) program was created in 2008. The graduating class of 2010 comprises the inaugural class of the MGPS program.

After sharing some of his personal insights and sentiments about the LBJ School, global politics and his experiences as Deputy Secretary of State and as a dean of the LBJ School, Deputy Steinberg concluded with an uplifting anecdote about a recent graduate. Gretchen Tietje, who is leaving to serve her first Foreign Service assignment in Ciudad Juarez, wrote the Deputy and said that she was both "nervous and excited about getting to post."

"So my wish for you today, whatever path you choose as you leave here and follow your destiny, and I hope that you, like Gretchen, will be excited about getting to your next post," concluded Steinberg.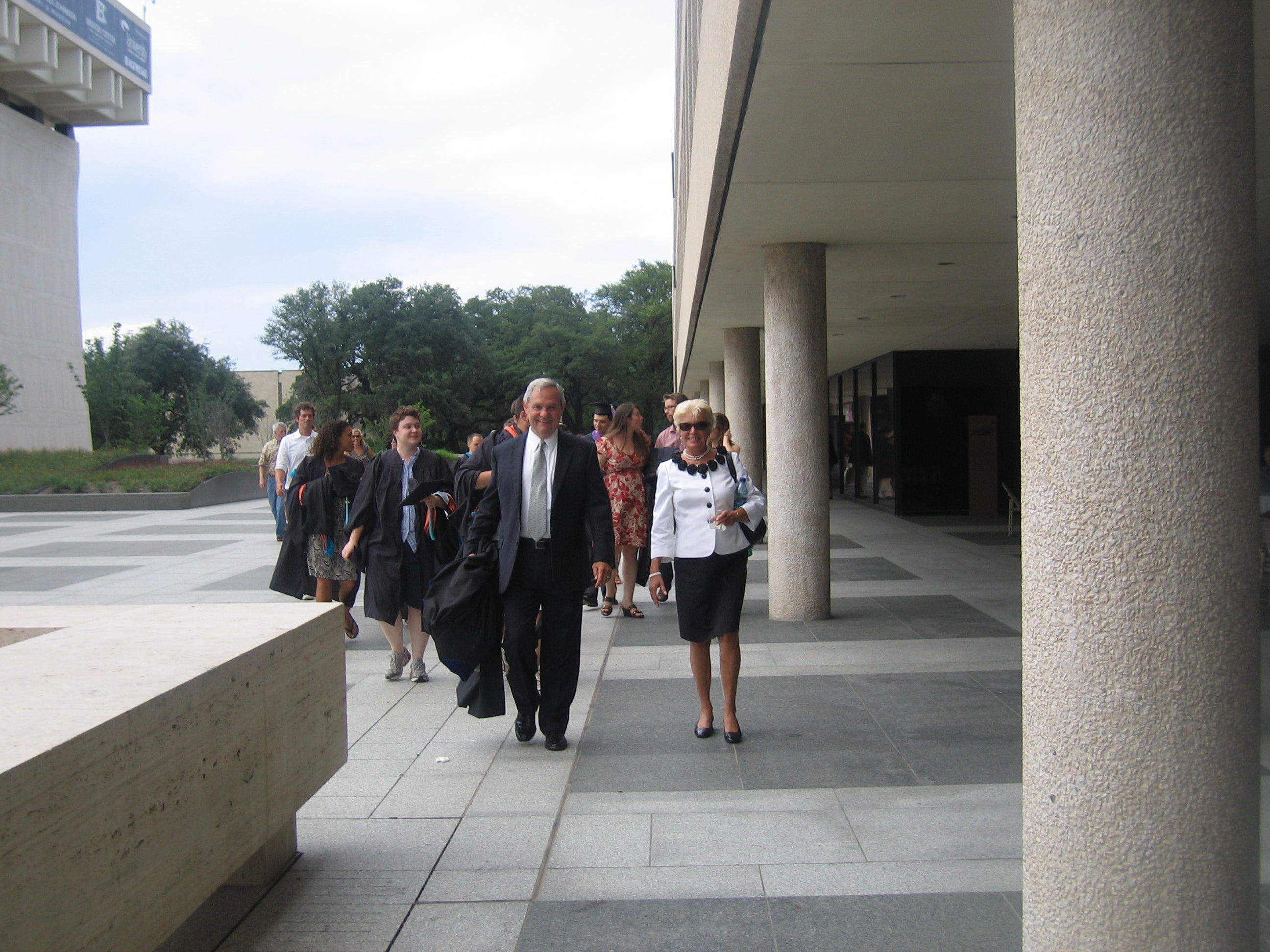 Additionally, LBJ School Professor David Warner presented the Emmette S. Redford Award for Outstanding Research to Rachel Veron Douglas. The Redford award is a yearly award that recognizes outstanding student research.



Douglas studied changes in welfare cash assistance participation through changes in the U.S. economy from 1997 to 2008. Douglas found that cash assistance participation responded differently to changes in the economic cycle in Southern states: the number of families on welfare cash assistance increased when employment increased in the Southern states and decreased when employment increased in the rest of the country. Douglas concludes that national welfare reforms in 1996 that emphasized work as a condition of cash assistance receipt, combined with limited job availability and low welfare effort in the South, may be suppressing cash assistance in the South relative to other U.S. regions today.

Marionella Hernandez also received an honorable mention for her research project into reducing green house gas output by The University of Texas at Austin.

William Carpluk, student speaker, also took the stage with well wishes and advice for his fellow graduates.

"I am here today as a representative of the collective LBJ student community, an active and vibrant fellowship that has been part of all of our lives over the course of our studies," said Carpluk, whose remarks focused on the unique sense of community at the LBJ School.

"Name me another policy school whose softball team shares front page headlines on the web site with the latest publications and commentary by distinguished faculty, or one whose dean takes to the stage for a skit with students after only 2 months on the job," said Carpluk.

He went on to urge his fellow students to think on the new responsibility they will be taking on as LBJ School alumni and urged his fellow graduates to get involved in strengthening the school and the community.

LBJ Foundation Board Chairman Larry Temple also presented the Lyndon Baines Johnson Foundation Awards for Academic Excellence to LBJ School Students John Chambers, Katherine Wayland Rodriguez, Rachel Vernon Douglas, and James Woodward for maintaining a 4.0 grade point average.

The convocation ceremony was followed by a cake and punch reception where the new LBJ School graduates mingled with friends, family, and faculty members.

Later in the evening, Dean Hutchings hosted a reception in advance of the march to The University of Texas at Austin Tower for the 2010 University of Texas Commencement ceremony.
Press:
KVUE/CNN.com - Blind UT student gets master's degree -May 22, 2010