UT Announces Creation of "Subiendo: The Academy for Rising Leaders"
LBJ School's Center for Politics and Governance leader in project to educate emerging high school leaders on the needs of the rising Hispanic population
AUSTIN, Texas-- May 12, 2010-- "Subiendo: The Academy for Rising Leaders" is a pilot project of the LBJ School's Center for Politics and Governance (CPG) and the Texas Exes that will begin in July 2010 that will select 100 high school students from the Central Texas area to participate in a four-day, three-night stay at an intensive leadership camp, designed to prepare future leaders to address the needs of a rising Hispanic generation.

William Powers, president of The University of Texas at Austin, opened a press conference on Friday, May 7, thanking Austin Business Leader Kenny Jastrow and his wife Susie as well as David and Suzanne Booth, whose generous philanthropy and leadership have made Subiendo possible.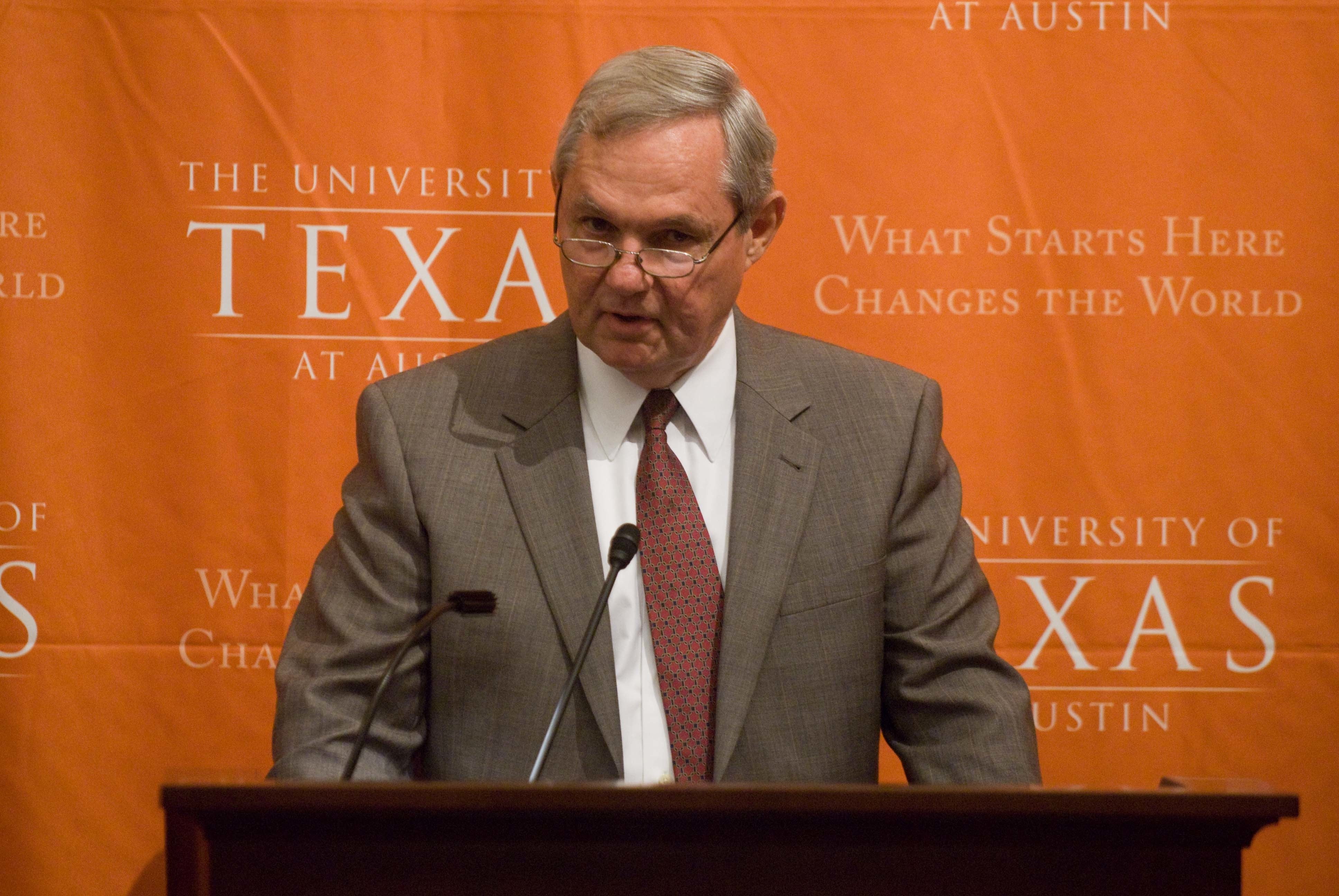 "They have identified a crucial need for Texas—to educate and train potential leaders at a formative age, so they will understand their responsibilities and pursue the paths that lead them to public service and successful leadership," said Powers. "These young people will become the thinkers and doers of their generation. They are our future. We are proud that the University of Texas at Austin is taking an active role in transforming their lives."

Robert Hutchings, dean of the LBJ School of Public Affairs, followed, calling Subiendo "among the most important programs we have at the LBJ School." He emphasized that the LBJ School trains leaders and strives to give students the judgment, perspective, and ethical foundation to rise to the highest levels of public service, which is why the LBJ School and CPG are a logical fit to spearhead such a historic effort.

According to Hutchings, by 2020, the Hispanic population of Texas will become the majority population.

"Objectively, nothing much may change when the Hispanic population goes from 49 to 50 to 51 percent of the Texas population," said Hutchings. "But psychologically, I think it will change the way we think of ourselves as Texans. And I think it will change the way members of the Hispanic majority think about themselves.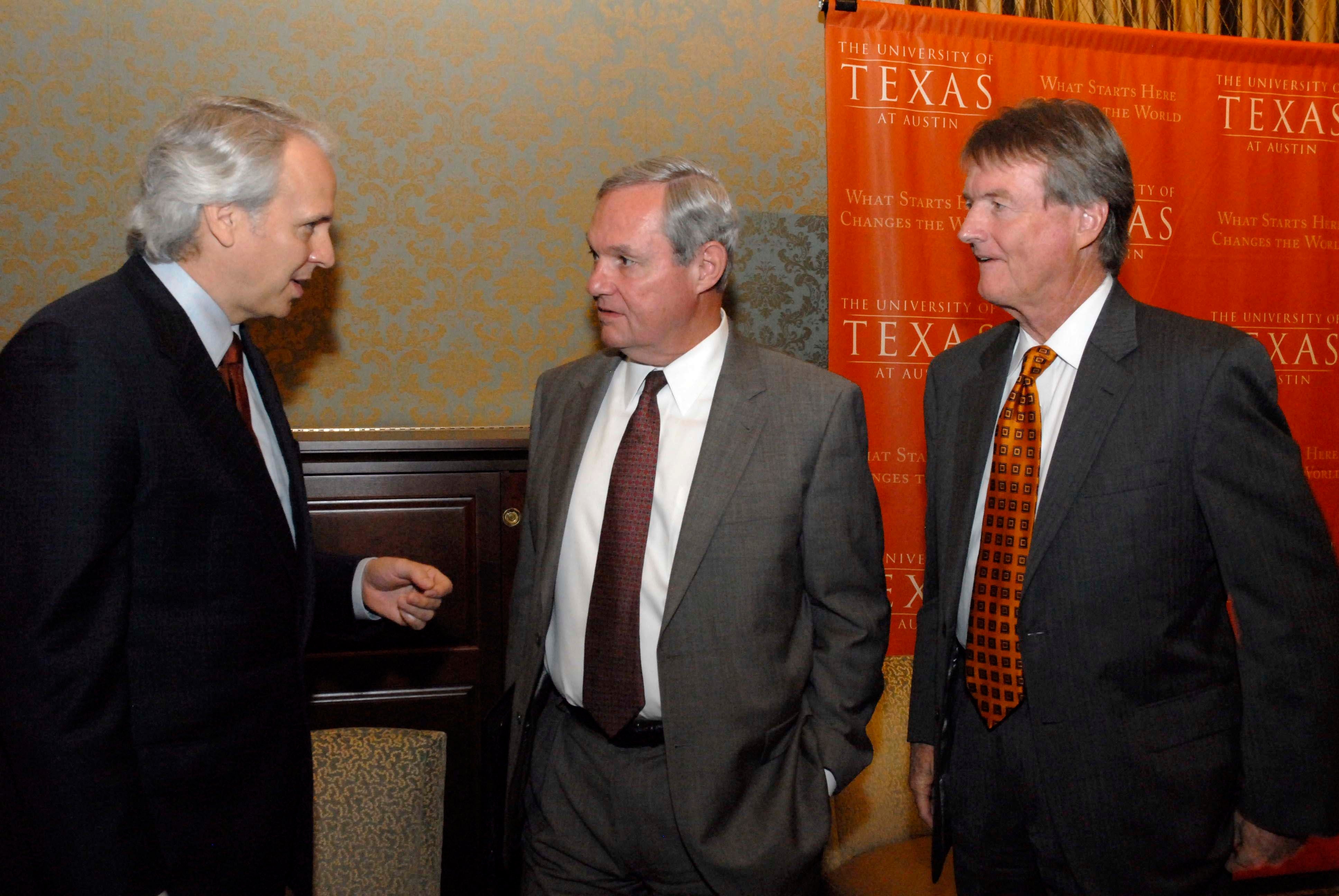 They will have an opportunity—and an obligation—to lead."

Which is why Center for Politics and Governance Director Veronica Vargas Stidvent says Subiendo is such an important step towards building community leadership.

"The leaders of tomorrow must be prepared to address the needs of this rising generation," said Stidvent. "It is imperative that these emerging leaders receive the necessary education and training to realize their potential."
For the summer 2010 academy, application is open to Central Texas high school students, regardless of race or ethnicity, who have completed their junior year by July 1, 2010. Students will be accepted into Subiendo based on an application, an essay and teacher recommendations.

Subiendo will bring to the university outstanding students who have completed their junior year of high school. These students will participate in intensive leadership training and community building exercises. The program will feature nationally prominent speakers, simulation exercises and classroom training. Student cohorts will analyze policy issues affecting the Hispanic community and present solutions in a plenary session. Students will also participate in additional activities, including a visit to the state capitol, a meeting with business leaders, and recreational networking and team-building exercises.