LBJ School Associate Professor Pat Wong Receives 2010 AAAFSA RAISE Award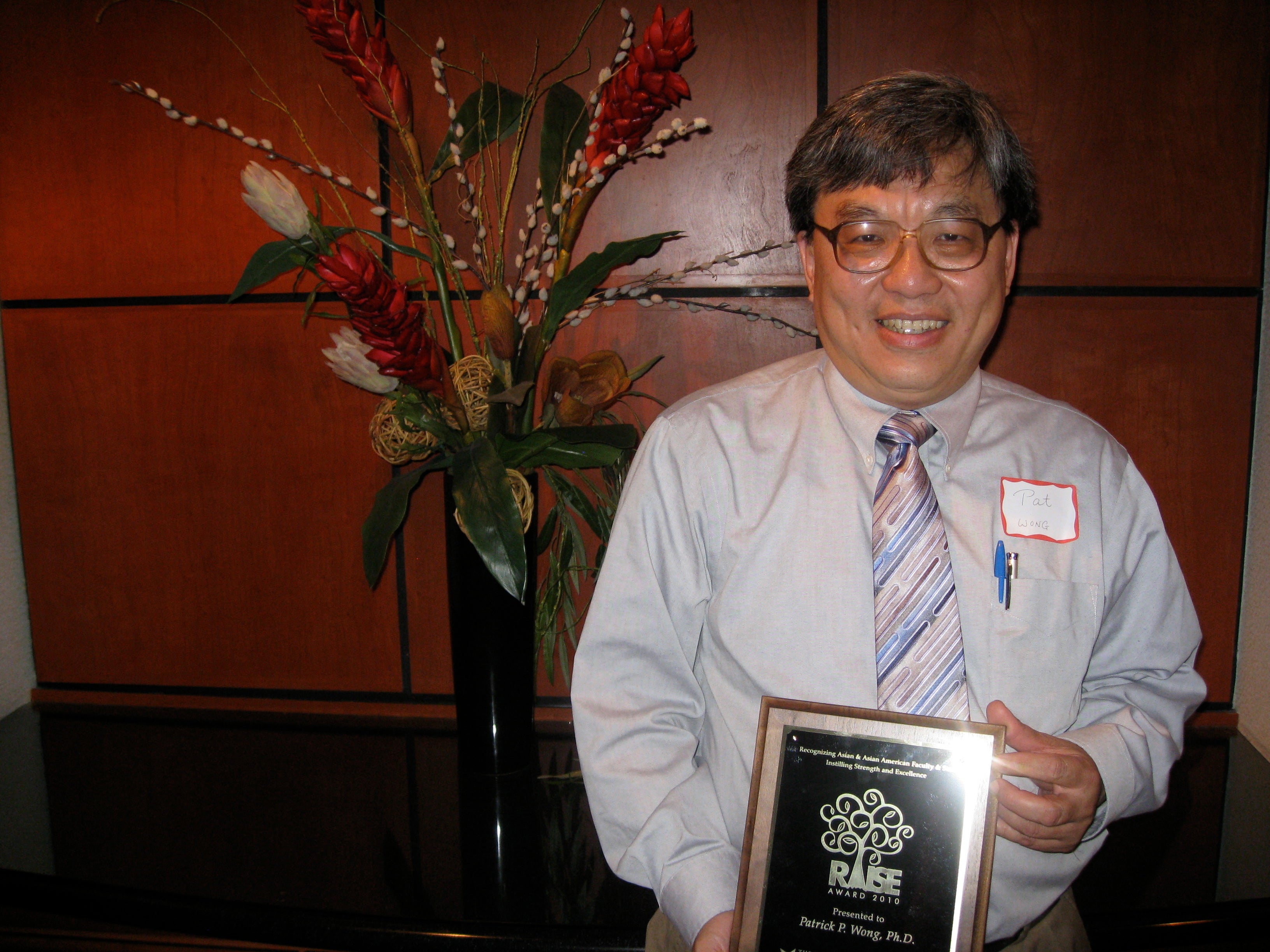 AUSTIN, Texas-- April 23, 2010-- LBJ School Associate Professor Pat Wong has been awarded the Asian/Asian American Faculty and Staff Association's (AAFSA) 2010 RAISE Award, which recognizes one faculty and staff member who instill strength and excellence in their work with students and The University of Texas at Austin community.
According to Ge Chen, assistant vice president for the Division of Diversity and Community Engagement, award recipients are selected for outstanding professional achievements, for demonstrating strong commitment to the welfare of the university campus and community, and for managing student issues and concerns with positive, constructive support.
Nominations are collected from AAAFSA members and other communities at the university, including students.
"Wong received a good number of nominations from LBJ students with high praises on his excellent teaching and sincere caring for the students," said Chen.
Pat Wong holds a Ph.D. in social welfare from the University of Wisconsin, Madison. His primary areas of interest are social policy, family and child welfare, poverty issues, housing, and community development. Publications and government reports by Wong are in the areas of child support and welfare reform, Medicaid managed care, and coordination of social services. He currently cochairs a planning process dealing with homelessness at the City of Austin. He also serves as a board member on Texans Care for Children. Wong is an affiliate of the School's Center for Health and Social Policy (CHASP).
Formerly, Wong was the Assistant to the Director for Research and Planning of Oi Kwan Social Service in Hong Kong. In that capacity he was in charge of evaluation, planning, and staff development. Before that, he worked as a social worker for Yang Memorial Social Service and as a Resettlement Counselor for the International Institute in St. Louis.
LBJ School Associate Professor Shama Gamkhar was also nominated by LBJ School students for the award.