Leading Civil Rights Attorney, Activist, Scholar Lani Guinier to Keynote 2014 Barbara Jordan Forum
Event Details
Wednesday, February 19, 2014 - 12:15pm - 2:00pm
LBJ School of Public Affairs
2315 Red River St.
Austin
,
TX
78712
LBJ Students to Pay Tribute to Jordan's Policy Legacy Feb. 18 – 21
Leading civil rights attorney, activist, scholar and the first African-American female tenured professor at Harvard Law School, Lani Guinier will deliver the keynote address at the 18th Annual Barbara Jordan Forum luncheon on Feb. 19 at 12:15 PM at the LBJ School of Public Affairs. Professor Guinier's luncheon address will highlight a week of student- led activities honoring former Congresswoman and LBJ School Professor Barbara Jordan.
"As we commemorate the 50th anniversary of the signing of the landmark Civil Rights legislation by President Lyndon Johnson, it is fitting that one of the nation's most respected civil rights lawyers will be delivering the keynote address at this year's forum," said Robert Hutchings, dean of the LBJ School. "Professor Guinier, who has written extensively on issues of race and gender, educational equity and political representation, will add timeliness and relevance to our celebration of the life and legacy of Barbara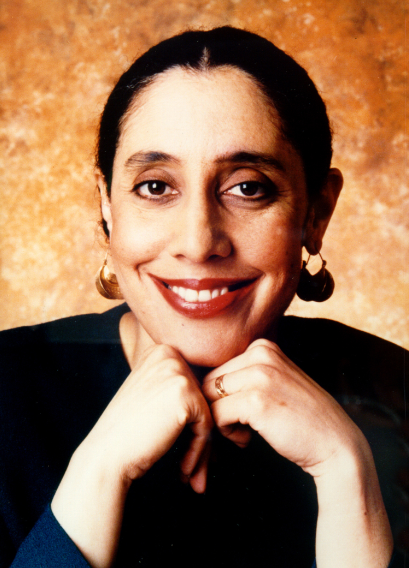 Jordan— one of our country's most distinguished advocates for equality and equity and a cherished member of our LBJ community."
The Barbara Jordan Forum is designed to highlight Jordan's lifetime of significant contributions to society as a politician, policymaker, activist and educator. Jordan joined the LBJ School of Public Affairs in 1979 as a faculty member and remained a beloved teacher and mentor until her death in 1996. That same year, students created a forum in her honor.
"I am honored that Lani Guinier will be this year's Barbara Jordan speaker," said Shirley Franklin, Barbara Jordan Visiting Professor of Ethics and Political Values. "I am excited because as a legal scholar, political reformist and a woman who continues to address the profound and complicated issues of race and gender equity in higher education, her insight will undoubtedly offer students an opportunity for an open and candid conversation of these issues."
The theme for this year's Forum week, chosen by students, is "Inclusion and Compromise in Democracy: The Imperative is to Define What is Right and Do It." The theme is based on a quote by Barbara Jordan and is taken from her remarks at "The Great Society: A Twenty Year Critique," a symposium held by the LBJ Presidential Library and the LBJ School in 1985.
The luncheon is free and open to the public but registration is required. To register visit: http://lani-guinier.eventbrite.com. The event will take place in the First Floor Lobby of the LBJ School of Public Affairs on the UT Austin campus at 2315 Red River St.
"Barbara Jordan lived a life that was both inspiring and instructive, and as LBJ students we have much to gain from reflecting on her character and contributions to our public history," said Rachel Stasny, a Barbara Jordan Forum Student Co-Chair and one of the planners of the student events. "In word and action, she advocated for acceptance, compromise, and the inclusion of all citizens in the democratic process, principles that are more relevant than ever in our current political climate. The annual Barbara Jordan Forum is a way for us to honor her legacy and come away strengthened by her example of lifelong dedication to fairness, acceptance and democracy."
In addition to the keynote event, students have planned lunchtime brown bag talks beginning Feb. 18 that invite members of the community to discuss policy issues championed by Jordan. Each speaker will also provide a call to action, offering ideas on how to enact real change in these areas. The week will conclude with a service project for LBJ School students at the Barbara Jordan Elementary School in Austin, Texas.
More on Lani Guinier:
In 1998, Lani Guinier became the first African-American woman to be appointed to a tenured professorship at Harvard Law School. Before joining the faculty at Harvard, she was a tenured professor for ten years at the University of Pennsylvania Law School. During the 1980s, she was head of the voting rights project at the NAACP Legal Defense Fund, and served in the Civil Rights Division during the Carter administration as special assistant to then-Assistant Attorney General Drew S. Days. Guinier came to public attention when she was nominated by President Bill Clinton in 1993 to head the Civil Rights Division of the Department of Justice, only to have her name withdrawn without a confirmation hearing. Guinier turned that incident into a powerful personal and political memoir, Lift Every Voice: Turning a Civil Rights Setback into a New Vision of Social Justice. Dean of Yale Law School Anthony Kronman calls Lift Every Voice a "moving personal testimony, a story of dignity and principle and hope, from which every reader can take heart."
While a member of the faculty of the University of Pennsylvania Law School, Guinier investigated the experience of women in law school, leading to the publication of a book, Becoming Gentlemen: Women, Law School and Institutional Change. She and her co-authors found that women were not graduating with top honors, although women and men came to the school with virtually identical credentials. The author of many articles and op-ed pieces on democratic theory, Guinier has written The Tyranny of the Majority (Free Press, 1994) about issues of political representation; Who's Qualified? (Beacon Press, 2001) written with Susan Sturm about moving beyond affirmative action to reconsider the ways in which colleges admit all students; and The Miner's Canary (Harvard Press, 2002), written with Gerald Torres about the experience of people of color as a warning or "canary" signaling larger institutional inequities.
A graduate of Radcliffe College of Harvard University and Yale Law School, Guinier has received numerous awards, including the 1995 Margaret Brent Women Lawyers of Achievement Award from the American Bar Association's Commission on Women in the Profession; the Champion of Democracy Award from the National Women's Political Caucus; the Rosa Parks Award from the American Association for Affirmative Action; the Harvey Levin Teaching Award, given to her by the 1994 graduating class at the University of Pennsylvania; and the 2002 Sacks-Freund Teaching Award from Harvard Law School. She is the recipient of 11 honorary degrees from schools, which include Smith College, Spelman College, Swarthmore College, and the University of the District of Columbia.