Can the Eurozone Be Saved? European Political Leaders and Policy Experts to Meet for Two Days in Austin to Discuss
Event Details
Monday, November 4, 2013 - 9:00am - Tuesday, November 5, 2013 - 3:00pm
LBJ School of Public Affairs
2315 Red River St. Sid Richardson Hall Unit 3
Austin
,
TX
AUSTIN, Texas, Oct. 16, 2013 – The LBJ School of Public Affairs will host a two-day conference on the fate of the Eurozone on Nov. 4 and 5. "Can the Eurozone Be Saved?" will convene European political leaders and policy experts to examine alternative policies to keep the Eurozone intact.
The meeting will feature:
Yves Leterme, Deputy Secretary-General of the OECD,
Monica Frassoni, co-President of the European Green Party,
and Alexis Tsipras, Leader of the Opposition in Greece.
The conference will also bring together experts on labor, finance and European policy, including:
Stuart Holland, an architect of the European Union
Heiner Flassbeck, former senior adviser to German Finance Minister Oskar Lafontaine
and Jorge Braga De Macedo, former Finance Minister of Portugal.
American participants will include:
Robert Kuttner of The American Prospect,
Landon Thomas of The New York Times,
Richard Parker of Harvard,
Michael Lind of the New America Foundation,
and Damon Silvers, Policy Director of the AFL-CIO.
This conference will provide an opportunity to assess the performance of Europe's architecture since the meeting on "The Crisis in the Eurozone" which was held at the LBJ School in 2011. It will work to forge an alternative policy to the unremitting austerity, the attacks on social solidarity, and to the economic breakdown being seen in some countries of the Eurozone today.
The conference is organized by Professors James Galbraith and Yanis Varoufakis of the LBJ School of Public Affairs. The conference is sponsored by the following: the Lloyd M. Bentsen Jr. Chair in Government/Business Relations: the European Union and the EU Center for Excellence in European Studies at The University of Texas at Austin; the Institute for New Economic Thinking; the Institut Veblen of Paris and the Hans Böckler Foundation of Düsseldorf.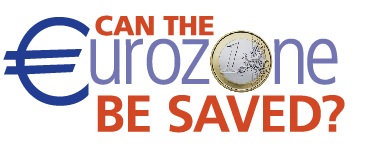 AGENDA:
Monday, November 4
8:00 a.m. Continental Breakfast
8:45 a.m. Welcome
Douglas Biow, Superior Oil Company-Linwards Shivers Centennial Professor and Director, EU Center of Excellence and the Center for European Studies, College of Liberal Arts, The University of Texas at Austin
James Galbraith, Professor and Lloyd M. Bentsen Chair in Government and Business Relations, The University of Texas at Austin
9:00-10:30 a.m. Is the European Crisis Over?
Chair: Will Inboden, Associate Professor, LBJ School of Public Affairs, The University of Texas at Austin
Panel:
Joerg Bibow, Professor of Economics, Skidmore College
Thomas Ferguson, Professor of Political Science, University of Massachusetts-Boston
Kunibert Raffer, Associate Professor, Departments of Economics, University of Vienna
Enno Schröder, Economist, Institute for New Economic Thinking
Landon Thomas, Reporter, New York Times
10:30-10:45 a.m. Morning session break
10:45–12:15 p.m. Austerity, Labor, Life and Politics in Europe
Chair: Kate Weaver, Associate Professor, LBJ School of Public Affairs, The University of Texas at Austin
Panel:
Damon Silvers, Director of Policy and Special Counsel, AFL-CIO
Gustav Horn, Scientific Director, Hans Böckler Foundation
Sherle Schwenninger, Director, Economic Growth Program and American Strategy Program, New America Foundation
Terri Givens, Associate Professor, Department of Government, College of Liberal Arts, The University of Texas at Austin
George Stathakis, Member of Parliament, Professor of Economics, University of Crete
12:30 p.m. Lunch - Sponsored by EU Center of Excellence and the Center for European Studies
Welcome: Robert Hutchings, Dean, Lyndon B. Johnson School of Public Affairs, The University of Texas at Austin
Introduction: Yanis Varoufakis, Professor of Economics, University of Athens, and Visiting Professor, LBJ School of Public Affairs, The University of Texas at Austin
Keynote Address: Yves Leterme, Deputy Secretary General, OECD
2:00-3:30 p.m. The Trajectory of the Periphery
Chair: Heiner Flassbeck, Director of Flassbeck-Economics
Panel:
Jorge Braga de Macedo, Professor, Department of Economics, Universidad Nova
Stuart Holland, Professor, Department of Economics, University of Coimbra
Marco Ricceri, Secretary General, Istituto Eurispes
Jan Toporowski, Professor of Economics and Finance, University of London
3:30-3:45 p.m. Afternoon session break
3:45–5:15 p.m. Alternatives for Greece
Chair: Monica Frassoni, Co-President of the European Green Party
Keynote Presentation:
Alexis Tsipras, Leader of the Opposition in Greece, Vice President of the European Left Party
Moderator: Monica Frassoni
Panel:
Landon Thomas, Reporter, New York Times
Robert Kuttner, Co-founder and Co-editor, The American Prospect
Norman Birnbaum, Professor Emeritus, Georgetown University Law Center
Richard Parker, Lecturer in Public Policy and Senior Fellow Shorenstein Center, John F. Kennedy School of Government, Harvard University
Tuesday November 5
8:00 a.m. Continental breakfast
9:00-10:30 a.m. American Views of Europe and European Lessons for America
Chair: Damon Silveres, Director of Policy and Special Counsel, AFL-CIO
Panel:
Michael Lind, Policy Director, Economic Growth Program, New America Foundation
Jeremi Suri, Mack Brown Distinguished Chair for Leadership in Global Affairs, LBJ School of Public Affairs, The University of Texas at Austin
Marshall Auerback, Director, The Institute of New Economic Thinking
Heiner Flassbeck, Director of Flassbeck-Economics
10:30-10:45 a.m. Morning session break
10:45-12:15 p.m. Advice to Governments to Come
Panel:
Alexis Tsipras, Leader of the Opposition in Greece, Vice President of the European Left Party
Yanis Varoufakis, Professor of Economics, University of Athens, and Visiting Professor, LBJ School of Public Affairs, The University of Texas at Austin
Monica Frassoni, Co-President of the European Green Party
Stuart Holland, Professor, Department of Economics, University of Coimbra
James Galbraith, Professor and Lloyd M. Bentsen Chair in Government and Business Relations, The University of Texas at Austin
12:30-2:00 p.m. Lunch - Sponsored by EU Center of Excellence and the Center for European Studies
Introduction: James Galbraith
Closing Keynote Address:
Monica Frassoni, Co-President of the European Green Party
Conference Adjourned
PAPERS:
Submitted by Jean-Claude Mailly, Secretary General of the Force Ouvrière
Portugal's assisted adjustment: death on the beach? submitted by Jorge Braga de Macedo
PRESENTATIONS/HANDOUTS:
"European Trade Balances: Measuring the Contribution of Expenditure Volume and Expenditure Switch" (Enno Schroder)
"Austerity, Labor, Life and Politics in Europe" (Gustav A. Horn)
"European Financial Policy, As If Banking Mattered" (Jan Toporowski)
"A New Deal for Europe" (Stuart Holland)
"Reconciling Stability and Growth" (Stuart Holland)
"Can the Eurozone be saved?" (Monica Frassoni)
"Lost at Sea: The Euro Needs a Euro Treasury" (Jorg Bibow)
RAPPORTEURS: