Celia Sandys, Granddaughter of Winston Churchill, "The Power of Words: The Inspiring Leadership of Winston Churchill"
Celia Sandys, granddaughter of Winston Churchill, will speak at the LBJ School on Monday, Oct. 28, at 12:15 PM. The title of her talk is "The Power of Words: The Inspiring Leadership of Winston Churchill."
Sandys is a respected authority on Churchill with a well established reputation as an expert on the life of her grandfather. She is a sought after Churchillian guest speaker and has lectured in America, Britain, Canada, Japan and South Africa. Celia has appeared many times on television, recently in USA on C-Span, on Hardball, the Charlie Rose Show and on numerous TV documentaries about Churchill. She is the author of five books, trustee of the Churchill Centre and founder of Churchill Leadership Inc.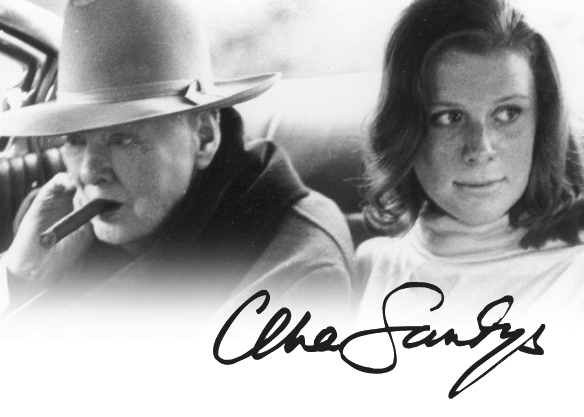 Celia travelled with her grandfather as a teenager and has met many of the political leaders that worked with him. In 2003, as part of the research for her book Chasing Churchill, she retraced many of Churchill's worldwide political and private travels meeting with people who recall Churchill. A combination of travel, art and history, it is currently being filmed as a major television series. Her book CHURCHILL has been adopted as the official book of the Churchill museum in London and is the accompaniment to the major ITV/PBS serial for which Celia was the series consultant.
In the aftermath of September 11th, 2001, Celia was inundated with letters from the leaders of the day. They all held a central message; that it was to the words and inspiration of her grandfather that they had turned to for strength and guidance when faced with the leadership challenges presented by this unprecedented trauma. "Your grandfather was a great source of inspiration and strength to me following the tragic events of September 11th" - Rudy Giuliani.
The full significance of Churchill, already heralded as the greatest leader of the 20th century was brought to the forefront. As Celia commented, "After 911 it was as if Churchill literally stepped out of the history books and back on to the international stage." and as a result Celia was inspired to write her book, We Shall Not Fail...the Inspiring Leadership of Winston Churchill.
This event is free and open to the public but registration is required. To RSVP please visit: https://celiasandys.eventbrite.com/
The event is co-sponsored by the Dolph Briscoe Center for American History and the Department of History at The University of Texas at Austin.