Weeklong Tribute to Barbara Jordan to Feature Georgia State Rep and LBJ Alumna Stacey Abrams, One of GOVERNING Magazine's '12 to Watch in 2012'
Event Details
Tuesday, February 21, 2012 - 12:15pm
The LBJ School of Public Affairs
2315 Red River St. First Floor Lobby of Sid Richardson Hall Unit 3
Austin
,
TX
78712
Registration is required.
Students Plan Week of Events Focusing on Jordan's Policy Legacy
AUSTIN, Texas, January 30, 2012 -- To commemorate the 76th anniversary of Barbara Jordan's birth, the LBJ School of Public Affairs at The University of Texas at Austin will host the 16th Annual Barbara Jordan National Forum, a week of student-led activities taking place Feb. 21 through Feb. 24. The week will be kicked off on Feb. 21 with a luncheon and keynote address by LBJ School Alumna Stacey Abrams (1998), Georgia State Representative.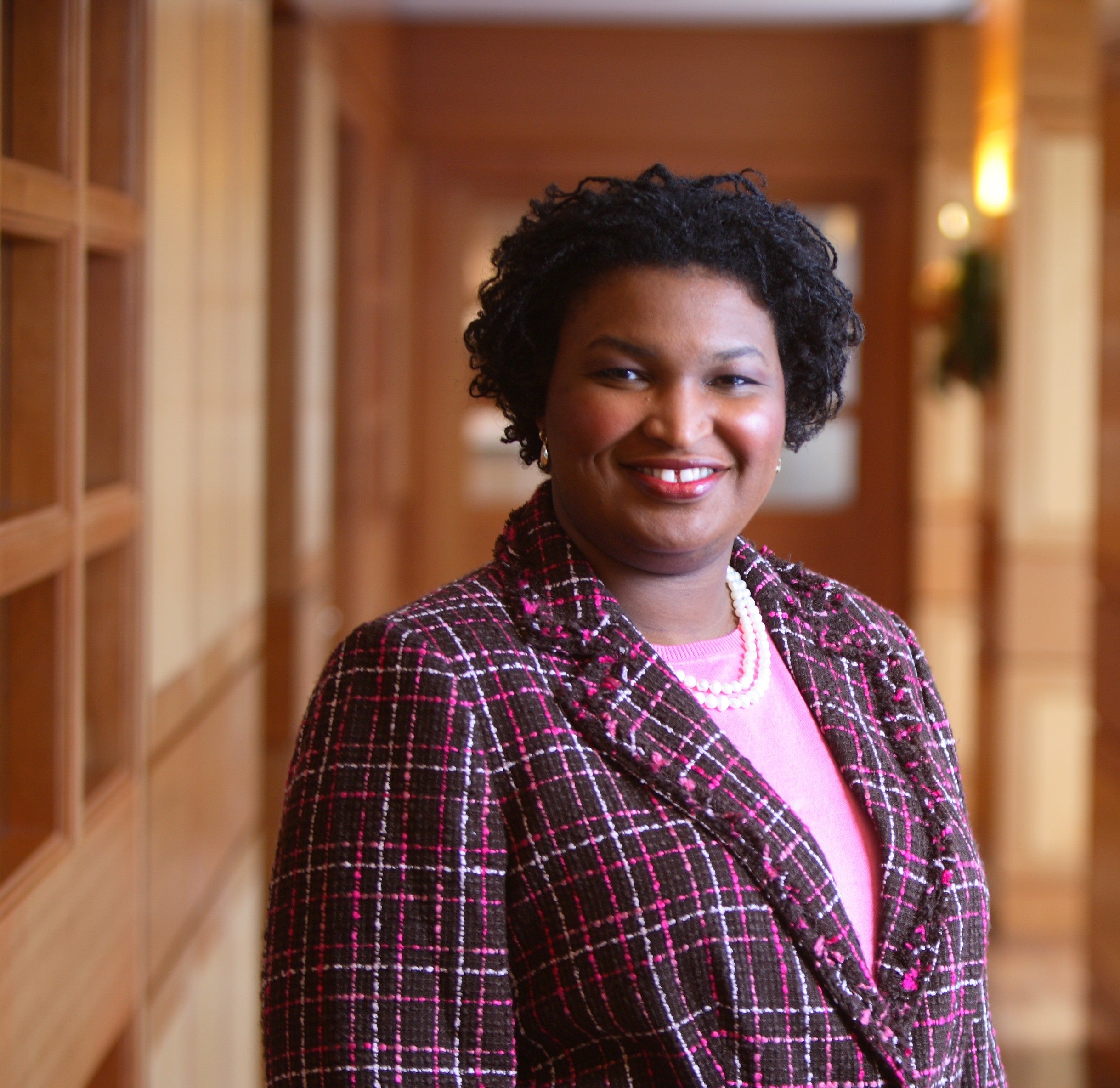 "As the first woman to lead the Georgia General Assembly and the first African-American to lead the Georgia House Democrats, Stacey Abrams embodies the spirit of Barbara Jordan as a path-breaker and champion for change," said Robert Hutchings, dean of the LBJ School of Public Affairs. "We are pleased and honored that Stacey has agreed to deliver the keynote address of our celebration of the life and legacy of Barbara Jordan, one of our country's most distinguished public servants and a cherished member of our LBJ School community."
The event is free and open to the public but registration is required. To register, visit: http://lbj.utexas.edu/news/barbarajordan2/registration
Designated by the Texas State Legislature as Barbara Jordan Freedom Week, this commemoration is designed to highlight Jordan's lifetime of significant contributions to society as a politician, policymaker, activist and educator. Jordan joined the LBJ School of Public Affairs in 1979 as a faculty member and was a beloved teacher and mentor until her death in 1996. That same year, students created a forum to honor her.
The theme for the week, chosen by students, is "We the People: The America We Pursue, Empowering People Through Collaboration and Ethical Leadership to Create Innovative Solutions." The theme is based on a quote by Barbara Jordan from her famous keynote address to the 1976 Democratic Convention: "We are a people in a quandary about the present. We are a people in search of our future. We are a people trying not only to solve the problems of the present, but we are attempting on a larger scale to create and sustain a society in which all of us are equal."
"Barbara Jordan was an advocate for equality and possessed a zeal for unifying communities for the good of the nation," said Garry Davis, one of four student co-chairs organizing the forum. "I am inspired by her authenticity of character and dedication to not only doing what she thought was fair and ethical to all, but also in empowering others to do the same. In honoring her legacy, it is my hope that we can continue in her footsteps of engaging all voices on the issues facing our nation and to remind communities that together we can do more than what we can do apart."
Following the kick-off event, students have planned daily, lunchtime brown bag talks inviting speakers from the community who can shed light on policy issues championed by Jordan. Each speaker will also provide a call to action, offering ideas on how to enact real change in these areas. Students will also host a public service event and a voter registration drive.
For more information on the schedule of events, visit the Barbara Jordan Forum web site: http://lbj.utexas.edu/barbarajordanforum
More on Stacey Abrams:
Stacey Abrams is the House Minority Leader for the Georgia General Assembly and State Representative for the 84th House District. She is the first woman to lead either party in the Georgia General Assembly and is the first African-American to lead the House of Representatives.
She is the CEO of SageWorks, LLC, a legal advisory firm that serves as General Counsel for the Atlanta Dream WNBA professional basketball team. She co-founded and acts as Chief Operating Officer of the Insomnia Group, a firm specializing in development, investment and consulting for complex infrastructure projects. Abrams also co-founded and serves as COO of Nourish, Inc., a beverage company with a focus on infants and toddlers. Formerly, Stacey was Deputy City Attorney for the City of Atlanta. Prior to her tenure at the City, she was Special Counsel at the Sutherland Asbill & Brennan law firm in Atlanta, with a focus on tax-exempt organizations, health care and public finance.
Abrams is a term member of the Council on Foreign Relations, a Next Generation Fellow of the American Assembly, an American Marshall Memorial Fellow and an alumna of Leadership Georgia, Leadership Atlanta and the Regional Leadership Institute. She has published articles on issues of public policy, taxation and nonprofit organizations, including pieces with The American Prospect, The Christian Science Monitor, Yale Law and Policy Review, and the Southern University Law Review. Abrams received her J.D. from the Yale Law School. She graduated from the LBJ School of Public Affairs at the University of Texas at Austin. She earned a B.A. in Interdisciplinary Studies (Political Science, Economics and Sociology) from Spelman College, magna cum laude.