Victoria DeFrancesco Soto to Discuss Women in the 2012 Election at a Live Longhorn Network Taping of Game Changers
Event Details
Thursday, September 20, 2012 - 12:00pm
KLRU in Studio 6A in the Jesse H. Jones Communications Building (CMB 6th floor).
This event is free, but space is limited, please sign up to attend.
Doors open at 11:30 a.m. for the noon taping.
Please turn off all electronics before entering the studio.
Parking is available in the San Antonio Garage.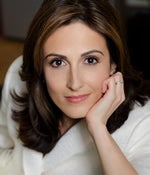 Whether it's hockey moms, Walmart moms, or Whole Foods moms, moms and women more generally enter into the spotlight with every electoral cycle. This election is no exception, with both Mr. Obama and Mr. Romney courting the ladies. Dr. DeFrancesco Soto looks at how the female electorate has gone from not having the right to vote to being a decisive political vote in the course of a couple of decades. More specifically she will zero in on the 2012 election and how women will shape the outcome.
About Victoria M. DeFrancesco Soto
Dr. Victoria M. DeFrancesco Soto is an Adjunct Professor of Public Affairs, Fellow at the Center for Politics and Governance at the LBJ School of Public Affairs and Visiting Scholar in the Government Department at The University of Texas at Austin.
Victoria's research analyzes how social identities shape political behavior. Her academic expertise centers on: campaigns and elections, political marketing, women, race and ethnic politics, and immigration. She is currently working on a book project that looks at the integration of Latinos in the American polity. Victoria received her Ph.D. from Duke University and was recently named one of the top 12 scholars in the country by Diverse magazine. Victoria is also a contributor to MSNBC and NBCLatino.