LBJ School to Celebrate Faculty Authors at Annual "Between Covers" Event
Event Details
Wednesday, November 10, 2010 - 5:30pm - 6:30pm
The Lyndon Baines Johnson Library and Museum, 10th fl., Brown Rm
2313 Red River St.
Austin
,
TX
78705
AUSTIN, Texas-- November 1, 2010-- The Lyndon B. Johnson School of Public Affairs presents "Between Covers: An Annual Celebration of LBJ Faculty Authors" on Wednesday, November 10, from 5:00 p.m. – 7:00 p.m. in the Lyndon Baines Johnson Presidential Library Brown room. The event is free and open to LBJ School faculty, students, and staff. Light refreshments will be served. Faculty honored this year include:
Josh Busby, Moral Movements and Foreign Policy (Cambridge University Press, 2010).
Why do advocacy campaigns succeed or fail? What conditions motivate states to accept commitments championed by advocacy movements? Through in-depth case studies, Busby sheds light on these core questions by examining the ways in which campaigns use rhetoric to tap into cultural currents and the ways in which decision makers assess the values and costs of change.
Peter Frumkin, The Essence of Strategic Giving (The University of Chicago Press, 2010) and Serving Country & Community: Who Benefits from National Service? (Harvard University Press, 2010)
In The Essence of Strategic Giving, Frumkin distills the lessons of his award-winning study "Strategic Giving" into a concise, practical guide for everyone involved in private philanthropy. He defines five critical challenges all donors must address if their philanthropy is to amount to more than indiscriminate charity, including awareness of time frames that guide a gift, specifying the intended impact, and recognizing how a donation fits with a donor's own identity and style.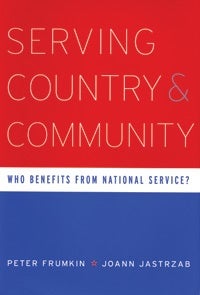 In Serving Country & Community, Frumkin draws on years of fieldwork and data collection to examine the strengths and weaknesses of American national service programs. In the context of recent major expansions of government-sponsored voluntary service organizations, Frumkin opens up a conversation about what works and what needs reform in national service today.
James Galbraith, Galbraith: The Affluent Society & Other Writings 1952-1967 (The Library of America, 2010)
In The Affluent Society & Other Writings, James Galbraith edits the works of John Kenneth Galbraith, the best-known American economist of the twentieth century, and a writer of remarkable style and grace. Galbraith, who forged a brilliantly unconventional career as scholar, intellectual, writer and public servant, is represented here by four of his most important books: American Capitalism: The Concept of Countervailing Power, The Great Crash, 1929, The Affluent Society, and The New Industrial State.
James Galbraith also serves as an editor for the journal Structural Change and Economic Dynamics. The journal publishes articles about theoretical, applied and methodological aspects of structural change in economic systems.
Additionally, Galbraith was elected to to the "Accademia Nazionale dei Lincei," also known as the Lincean Academy, the oldest honorific scientific academy in the world. Although the academy covers all scientific and literary fields, Galbraith is a member of the division for moral, historical and philological sciences, specifically for the social and political sciences.
William Inboden III, Religion and American Foreign Policy, 1945-1960: The Soul of Containment (Cambridge University Press, Paperback Edition, 2010)
In Religion and American Foreign Policy, Inboden examines the influences of religion on the Cold War. Presidents Truman and Eisenhower and other American leaders believed that human rights and freedoms were endowed by God, that God had called the United States to defend liberty in the world, and that Soviet communism was especially evil because of its atheism and its enmity to religion. This public theology was used to mobilize domestic support for Cold War measures, to determine the strategic boundaries of containment, to appeal to people of all religious faiths around the world to unite against communism, and to undermine the authority of communist governments within their own countries.
Catherine Weaver, editor, International Political Economy: Debating the Past, Present, and Future (Routledge, 2010)
With International Political Economy, Weaver co-edits a set of lively, provocative essays by leading voices in international political economy to debate the evolution of IPE, its current state and its future directions. Featuring contributions from the most influential scholars in the field from North America, Europe and Australia, this book is essential reading for anyone interested in the cutting edge debates in contemporary international political economy.
Awards:
Jacqueline Angel, " A Window of Vulnerability: Health Insurance Coverage Among Minority Women on the Cusp of Retirement"
Jacqueline Angel, "A Window of Vulnerability: Health Insurance Coverage Among Minority Women on the Cusp of Retirement," awarded the Senior Service America Senior Scholar Award by the Gerontology Society of America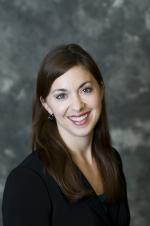 Jennifer Bussell, Resisting Reform: Technological Backwardness in Political Perspective
Bussell's dissertation, Resisting Reform, won the Virginia M. Walsh Award for Best Dissertation from the Science, Technology, and Environmental Politics Section of the American Political Science Association.
Ph.D. Student Accolades:
Stone A. Implications of Organizational Learning and Innovation Strategies for Technology Transfer. Association of University Technology Managers Association Literature Review Prize (Runner Up). Presented at the AUTM annual Conference. March 20, 2010.
Related:
Between Covers: An Annual Celebration of Faculty Authors - 2009
LBJ School 2008 Faculty Authors Celebrated During Texas Book Festival Dual Showcase
Between Covers: An Annual Celebration of Faculty Authors - 2008