Victoria Maria De Francesco Soto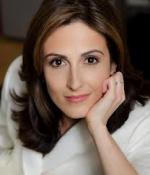 Adjunct Professor of Public Affairs
Contact Info
SRH 3.273
drvmds@gmail.com
Dr. Victoria M. DeFrancesco Soto is an Adjunct Professor of Public Affairs and Fellow at the Center for Politics and Governance at the LBJ School of Public Affairs at the University of Texas. She is also a Visiting Scholar in the Government Department.
Victoria received her Ph.D. from Duke University and was recently named one of the top 12 scholars in the country by Diverse magazine. She previously served on the faculty of Northwestern University. Her research on political behavior has been widely published in scholarly journals and cited in the New York Times, Los Angeles Times, Chicago Tribune, Time, and POLITICO.
Victoria's research analyzes how social identities shape political behavior. Her academic expertise centers on: campaigns and elections, political marketing, women, race and ethnic politics, and immigration. She also serves on the editorial board of Politics, Groups, and Identities. She is currently working on a book project that looks at the integration of Latinos into the American polity.
In the media sphere. Victoria is a contributor to MSNBC and NBCLatino, where her weekly political opinion column appears. She is also a regular political analyst for Telemundo. Through these different outlets, Victoria strives to translate social science research into a more relatable form of information for a wide variety of audiences.
As a public intellectual Victoria speaks to organizations, businesses, and educational institutions in the United States and abroad. Earlier this year she delivered a series of talks previewing the 2012 election in the U.K. as part of the U.S. State Department's U.S. Speaker and Specialist Program.
Victoria is currently a Senior Analyst for Latino Decisions and a Senior Fellow at the Bernard Center for Women, Politics, and Public Policy. Victoria is a proud native of Cochise County in Southern Arizona. She is of Italian-Jewish-Mexican heritage and lives in beautiful Austin, Texas with her husband Neftali Garcia.
Education
Current Positions
Previous Positions