Michele Deitch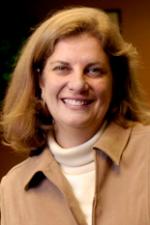 Senior Lecturer
Contact Info
512-328-8330 or 512-232-2562
SRH 3.258
michele.deitch@austin.utexas.edu
Michele Deitch is an attorney with over 28 years of experience working on criminal justice policy issues with state and local government officials, corrections officials, judges, and advocates. She holds a joint appointment as a Senior Lecturer at the LBJ School and at the Law School, where she teaches graduate courses in criminal justice policy and juvenile justice policy. Deitch was awarded a 2005-06 Soros Senior Justice Fellowship by the Open Society Institute of the Soros Foundation, one of the most prestigious prizes for individuals working on criminal justice policy reform. Her areas of specialty include independent oversight of correctional institutions, institutional reform litigation, prison conditions and management, prison and jail overcrowding, prison privatization, juvenile justice reform, and juveniles in the adult criminal justice system. She holds a J.D. with honors from Harvard Law School, an M.Sc. in psychology (with a specialization in criminology) from Oxford University (Balliol College), and a B.A. with honors from Amherst College.
Most of Prof. Deitch's current research focuses on two issues: independent prison oversight, and the management of juvenile offenders. Her work on both subjects has been recognized nationally. The author of numerous articles about correctional oversight—including a 50-state inventory of prison oversight models—she helped coordinate and edit a landmark publication of the Pace Law Review in 2010 called a "Sourcebook on Prison Oversight." She was invited to provide lead testimony on the prison oversight issue before the National Prison Rape Elimination Commission and the Commission on Safety and Abuse in America's Prisons, and she organized a major international conference entitled "Opening Up a Closed World: What Constitutes Effective Prison Oversight?," (PDF) held at the LBJ School in April 2006. The Texas Legislature also honored her with a resolution for her research and work on this topic. She currently co-chairs (with Prof. Michael Mushlin from Pace Law School) the American Bar Association's committee on independent correctional oversight. Previously, she served as Reporter (draftsperson) to the American Bar Association Task Force that wrote recently adopted national standards on the treatment of prisoners.
On the juvenile justice front, Prof. Deitch has combined both practical involvement in juvenile justice reform efforts and academic research. She served on the Blue Ribbon Task Force on the Texas Youth Commission, a panel appointed to recommend changes to the Texas juvenile justice system in the wake of high-profile scandals involving the statewide juvenile corrections agency, and she conducted a major investigation of violence in juvenile custodial settings. Her work on behavioral management of youth in custody is featured in a national government publication. She has also conducted extensive research on the issue of young children in the adult criminal justice system. Her book-length report, "From Time Out to Hard Time: Young Children in the Adult Criminal Justice System" (PDF, LBJ School, 2009), was endorsed in a lead editorial of the New York Times and received extensive national publicity. Her reports, "Juveniles in the Adult Criminal Justice System in Texas" (LBJ School, 2011) and "Conditions for Certified Juveniles in Texas County Jails" (LBJ School, 2012), led to legislative interest in this topic in Texas and the passage of two bills designed to address concerns about this issue. She has also conducted extensive research on the potential to raise the age of criminal responsibility in Texas from 17 to 18 and is working closely with legislators studying this issue. Through her courses, Deitch supervises students conducting high-level research projects on behalf of juvenile justice system stakeholders in Texas, including a year-long research project for the Texas House Criminal Jurisprudence Committee.
For her work on these issues, in 2010 Deitch was named "Juvenile Justice Advocate of the Year" by the Texas Criminal Justice Coalition. Her work with students to address community needs was similarly recognized by the University when she was given UT's Tower Award for Outstanding Service Learning Professor in 2011 and was featured as a "UT Professor of Excellence" by the University of Texas Athletic Department. She has also received various teaching awards by LBJ School students, and was given the Excellence in Public Interest award by the Texas Law Fellowships organization.
Prior to entering academia, Deitch held some key positions with the Texas Legislature, including serving as General Counsel to the Texas Senate Criminal Justice Committee and as the Policy Director of the Texas Punishment Standards Commission. Working in those posts, she was involved with virtually every major criminal justice policy initiative considered by state officials in Texas in the early 1990s. She also served as a full-time monitor of conditions in the Texas prison system, appointed by Federal District Judge William Wayne Justice as part of the well-known Ruiz prison reform lawsuit. For more than 18 years, Deitch has also served as an independent consultant to state and local policy-makers and agency officials around the country on a wide range of corrections and sentencing issues.
Prof. Deitch regularly lectures on criminal justice subjects both nationally and internationally, provides invited legislative testimony, and has organized academic conferences. She is a frequent commentator in both the national and local media, has published numerous Op-Eds, has been featured in a number of documentaries, and has been interviewed by journalist Dan Rather. She has also served on several boards, including serving as a member of the Amherst College Board of Trustees and the inaugural board of the Barbara Jordan Freedom Foundation.
Education
J.D. (cum laude) Harvard Law School; M.Sc. in Psychology, Oxford University; B.A. (magna cum laude), Amherst College
Current Positions
Senior Lecturer, LBJ School of Public Affairs and School of Law, University of Texas at Austin
Previous Positions
Criminal Justice Policy Consultant (1993- present); Member, Blue Ribbon Task Force on the Texas Youth Commission (2007); Drafter, ABA Standards on the Treatment of Prisoners (2004-2007); OSI Soros Senior Justice Fellow (2005-2006); Policy Director, Texas Punishment Standards Commission (1991-1993);General Counsel, Texas Senate Criminal Justice Committee (1991 - 1993); Court-appointed monitor of conditions in Texas prison system (1987-90); Judicial law clerk, Judge R. Lanier Anderson, III, U.S. Court of Appeals for the 11th Circuit (1986-1987);
"Conditions for Certified Juveniles in Texas County Jails," (Special Project Report, LBJ School, 2012)
Seventeen, Going on Eighteen: An Operational and Fiscal Analysis of a Proposal to Raise the Age of Juvenile Jurisdiction in Texas, 40 Amer. J. Crim. L. 1 (2012)
"Behavior Management," Chapter 14 in Desktop Guide to Quality Practice in Working with Youth in Confinement, National Institute of Corrections/Office of Juvenile Justice and Delinquency Prevention, and National Center for Youth in Custody (2014)
"Historial Perspective," Chapter 1 in Desktop Guide to Quality Practice in Working with Youth in Confinement, National Institute of Corrections/Office of Juvenile Justice and Delinquency Prevention, and National Center for Youth in Custody (2014)
Understanding and Addressing Youth Violence in the Texas Juvenile Justice Department, Report (May 2013)
"The Need for Independent Prison Oversight in a Post- PLRA World," 24 Federal Sentencing Reporter 236 (April 2012)
Juveniles in the Adult Criminal Justice System in Texas (PDF, Special Report, LBJ School, 2011)
"Independent Prison Oversight Mechanisms Across the United States: A 50- State Inventory," 30 Pace Law Review 1755 (2010)
"Annotated Bibliography on Independent Prison Oversight," 30 Pace Law Review 1687 (2010)
"Distinguishing the Various Functions of Effective Prison Oversight," 30 Pace Law Review 1438 (2010)
"Foreword: Opening Up a Closed World: What Constitutes Effective Prison Oversight?," 30 Pace Law Review 1383 (2010) (with Michael Mushlin)
"Special Populations and the Importance of Prison Oversight," 37 American Journal of Criminal Law 291 (Summer 2010)
Editor, Opening Up a Closed World: What Constitutes Effective Prison Oversight?, (PDF) Conference Proceedings, University of Texas: LBJ School of Public Affairs, 2010
"A Brief Historical Overview of Juvenile Justice and Juvenile Delinquency," in Roberts, A. R., & Springer, D. W. (Eds.). (2011). Juvenile delinquency and juvenile justice: Policies, programs, and practice. Sudbury, MA: Jones and Bartlett Publishers, Inc. (co-authored with David Springer, et. al.)
"Keeping Our Kids at Home: Expanding Community-Based Facilities for Adjudicated Youth in Texas," (PDF)Texas Public Policy Foundation (May 2009)
"From Time Out to Hard Time: Young Children in the Adult Criminal Justice System" (PDF, LBJ School, 2009)