James K. Galbraith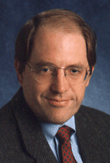 Lloyd M. Bentsen Jr. Chair in Government/Business Relations and Professor of Government
Contact Info
512-471-1244
SRH 3.332
galbraith@mail.utexas.edu
Office Hours
Spring 2016: Tuesdays 1:00 p.m. – 3:00 p.m. or by appointment
James K. Galbraith holds the Lloyd M. Bentsen Jr. Chair in Government/Business Relations and a professorship of Government at the Lyndon B. Johnson School of Public Affairs, The University of Texas at Austin. He holds degrees from Harvard and Yale (Ph.D. in economics, 1981).
He studied as a Marshall Scholar at King's College, Cambridge in 1974-1975, and then served in several positions on the staff of the U.S. Congress, including executive director of the Joint Economic Committee. He directed the LBJ School's Ph.D. Program in Public Policy from 1995 to 1997. He directs the University of Texas Inequality Project, an informal research group based at the LBJ School.
Galbraith's new book is Inequality and Instability: A Study of the World Economy Just Before the Great Crisis (Oxford University Press, 2012). Previous books include The Predator State: How Conservatives Abandoned the Free Market and Why Liberals Should Too (Free Press, 2008), Created Unequal: The Crisis in American Pay (Free Press, 1998) and Balancing Acts: Technology, Finance and the American Future (Basic Books, 1989). Inequality and Industrial Change: A Global View (Cambridge University Press, 2001), is co-edited with Maureen Berner. He has co-authored two textbooks, The Economic Problem with the late Robert L. Heilbroner and Macroeconomics with William Darity, Jr. He is a managing editor of Structural Change and Economic Dynamics.
Galbraith is a member of the Lincean Academy, the oldest honorary scientific society in the world. He is a senior scholar of the Levy Economics Institute and chair of the Board of Economists for Peace and Security, a global professional network. He writes frequently for policy magazines and the general press.
Education
Ph.D., Yale University, 1981; M. Phil., Yale University, 1978; M.A., Yale University, 1977; A.B. (magna cum laude), Harvard University, 1974
Current Positions
Chair, Economists for Peace and Security; Senior Scholar, Levy Economics Institute; Nonresident Fellow, Center for Global Development; Associate Member, Cambridge Center for Economic and Public Policy, University of Cambridge; columnist, Mother Jones
Previous Positions
Visiting scholar, The Brookings Institution (1985); Executive Director, Joint Economic Committee, U.S. Congress (1981-1982); economist, Committee on Banking, Finance and Urban Affairs, U.S. House of Representatives (1975-76, 1977-80); visiting lecturer, Department of Economics, University of Maryland (1979-1980).
Predator State: How Conservatives Abandoned the Free Market and Why Liberals Should Too (The Free Press, August 2008), Unbearable Cost: Bush, Greenspan and the Economics of Empire (Palgrave-MacMillan, 2006), Inequality and Industrial Change: A Global View (Cambridge University Press, 2001);Created Unequal: The Crisis in American Pay (1998); Macroeconomics (Houghton-Mifflin, 1994); The Economic Problem (Prentice Hall, 1990); Balancing Acts: Technology, Finance and the American Future(Basic Books, 1989)