David J. Eaton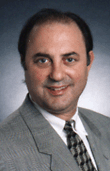 Bess Harris Jones Centennial Professor in Natural Resource Policy Studies
Contact Info
512-471-8972
SRH 3.344
eaton@mail.utexas.edu
David J. Eaton received his Ph.D. in environmental engineering and geography from The Johns Hopkins University. Eaton teaches courses on systems analysis, environmental and energy policy, and nonprofit management in the LBJ School. He has lectured in twenty countries and conducted field research in fifteen nations.
Eaton has written on rural water supply, international water resource conflicts, energy management, environmental problems of industries, management of emergency medical services, applications of mathematical programming to resource problems, insurance, and agriculture. His research focuses on sustainable development in international river basins, evaluation of energy and water conservation programs, and prevention of pollution. Among his recent publications are the NAFTA Handbook for Water Resource Managers and Engineers, Emergency Medical Services in Travis County, Texas and The Impacts of Trade Agreements on State Provincial Laws.
Eaton's current research concerns U.S.-Mexico environmental cooperation, new methods for evaluation of air pollution emissions, joint management by Palestinians and Israelis of shared groundwater, and water conservation in Texas. The Texas Department of Insurance used research on tort reform directed by Eaton as evidence to justify rebates of over $1.3 billion for liability insurance in Texas in 1997-1999.
Education
Ph.D. in Environmental Engineering and Geography, The Johns Hopkins University, 1977; M. of Public Works, The University of Pittsburgh, 1972; M.Sc. in Environmental Health, The University of Pittsburgh, 1972; A.B. in Biology, Oberlin College, 1971
Current Positions
Special Fellow (Advisor), United Nations Institute for Training and Research (UNITAR) (1997-2010); Director, The University of Texas at Austin Center for Environmental Resource Management; Co-Chair, Kozmetsky Global Collaboratory, and Co-Chair, Cross-Border Initiative for Research and Development, The University of Texas at Austin
Previous Positions
Co-Director, Yellow River Basin Water Resources Economic Modeling Study (1990-1993); Research Assistant, The World Bank (1975-1976); Foreign Affairs Specialist, U.S. Agency for International Development (1975-1976); Research Associate and Consultant, Energy Research and Development Policy (1974-1975); Research Assistant, U.S. President's Council on Environmental Quality (1970-1972)
Co-Author, The American Title Insurance Industry (New York University Press, 2007)
Editor, Sustainable Energy Options for Austin Energy (LBJ School of Public Affairs, 2010)
Editor, A Comprehensive Transboundary Water Quality Management Agreement ASCE-EWRI Standard 33-09, American Society of Civil Engineers, 2009
Editor, What Do Groundwater Users Want? (LBJ School of Public Affairs, 2008)
Editor, Creating a Carbon Capture and Storage Industry in Texas (LBJ School of Public Affairs, 2007)
Co-Author, "Water Sharing Between India and Pakistan" (in Water International, 2009)
Editor, The End of Sovereignty (Springer-Verlag Publishers, Berlin 2006)
Co-Author, "Conflict Resolution and Integration of Science in Groundwater Policy Development in Proceedings of Water Down Under, Adelaide, Australia, 2008.
Co-Producer, Agua for Life documentary, The University of Texas at Austin, 2008
Co-Author, "Water Quality Improvement from Mexico-Texas Investments," in The Jordan River and Dead Sea Basin," Springer Verlag, 2009.