Chandler Stolp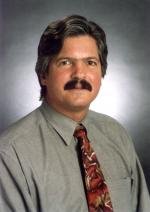 Associate Dean for Academic Affairs; Associate Professor of Public Affairs
Contact Info
512-471-8951
SRH 3.384F
stolp@mail.utexas.edu
Chandler Stolp has a Ph.D. in social and decision sciences and public policy from Carnegie Mellon University. He is an applied statistician and economist with interests in research methods, economic development, and U.S.-Latin American relations. His research focuses on social policy evaluation, western hemispheric economic integration, and the application of innovative statistical methods in "messy" data environments.
Professor Stolp served as Director of the Brazil Center at the Lozano Long Institute of Latin American Studies (LLILAS) from 2005 to 2009 and, before that, of the Inter-American Policy Studies Program, a joint venture of the LBJ School and LLILAS. He chaired a state task force in the early 1990s on the impacts of the proposed North American Free Trade Agreement on Texas manufacturing and is currently directing several research projects evaluating health and education programs in Brazil and elsewhere in Latin America. He has worked as a statistical and economics consultant for numerous public and private agencies in Texas and throughout Latin America. Professor Stolp is a Faculty Research Associate of the Division of Statistics & Statistical Computing and the Population Research Center, and an Endowed Research Fellow at the IC2 Institute.
At the LBJ School, he offers courses in applied statistics, research methods, and Latin American development.
Education
Ph.D. in Social and Decision Sciences and Public Policy, Carnegie Mellon University
Current Positions
Assistant Graduate Adviser (PhD, MPAff, and GPS programs); Faculty Associate, UT Division of Statistics and Scientific Computation; Faculty Research Associate, Population Research Center; Fellow, IC2 Institute
Previous Positions
Director, Brazil Center, Lozano Long Institute of Latin American Studies (2005-09); Director, Inter-American Policy Studies Program (1996-2005); Chaired state task force in early 1990s on the impacts of the proposed North American Free Trade Agreement on Texas manufacturing; statistical and economics consultant for numerous public and private agencies in Texas and throughout Latin America
Co-Author, Education and Work After High School: A First Look at the Class of 2006 (The University of Texas Press, 2007);
Systems and Policies for the Global Learning Economy (Praeger, 2003) Author and Co-Author, various scholarly journal articles