News from the Alumni Board and Chapters
LBJ School Alumni Board
By Michael Reyna (MPAff '82) President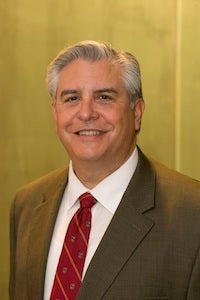 E Pluribus Unum?
Have you heard about what happened when the Class of 1982 came together in Austin late last year for its 30-year class reunion? While you can read more about it in this newsletter, as a member of that graduating class I can tell you we were taken aback literally and figuratively as we walked the halls of the now remodeled School.
Don't get me wrong, the extent of the remodel is truly impressive and the result is a much more functional facility than most of us experienced when we were in school. Rather, given that as students many of us received financial support while attending the school, we were taken back by the current day facts and figures:
Facts such as only 34 percent of students at the LBJ School are fortunate to receive fellowship support in some form or fashion and, when applicants choose a competing school, fully one-third cite a lack of financial support at the LBJ School as the primary reason.

The facts don't stop there. Over the last decade enrollment at the school has risen by 40 percent, stretching resources to the limit. It's no surprise the cost of graduate school has risen since most of us were in school. These days, 59 percent of students work parttime to help finance their education, while 62 percent take out student loans and end up graduating from school with loads of debt.

When our class was made aware of these facts and figures, we understood the urgent need for additional fellowship support and used it as an opportunity to come together and change things for the better, in perpetuity! Now, that is a gift that keeps on giving!

Because we were united in our focus and effort, we were able to achieve collectively (creating a fellowship endowment) what very few, if any, of us could do individually. Our class has helped move the facts and figures in the right direction though more needs to be done, given that the school has established a goal to award fellowship support to 50 percent of the student body.

Just like our 3,500 fellow LBJ School alumni, we appreciate the first-rate education we received at the school and we recognize it has afforded us rewarding career opportunities. Creating the class endowment was a truly meaningful way for each of us to show our gratitude and a wonderful opportunity to invest in the next generation of leaders being trained by the school.

What the LBJ Class of 1982 was able to do is a noble and notable achievement, and I am hopeful and confident it can be, and it will be, replicated. The good news is that at least one other graduating class is discussing the idea and may collectively decide to pick up the gauntlet as well.

Et tu: Is your graduating class up for the challenge? Will your class come together for this noble cause? I hope so, because you and your classmates have the opportunity to change things for the better too; and, as the University of Texas motto goes: "What starts here, changes the world."

---
Austin Alumni Association Chapter
By Lauren Oertel (MGPS '12) President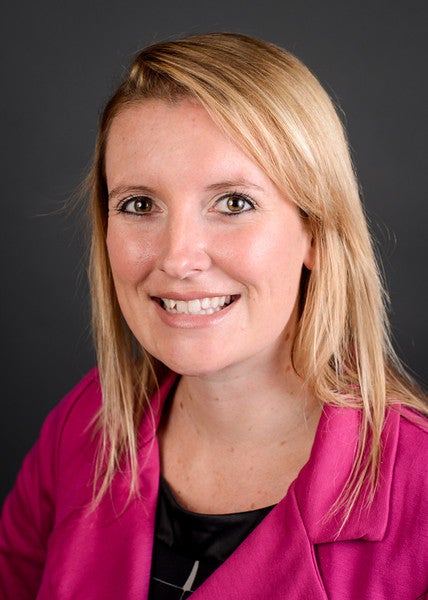 The LBJ School Austin Area Alumni Chapter would like to thank all of the students, alumni, staff, and others who came out for our Welcome Back event this year. It was a great evening of food, drinks, raffle prizes, networking, and congratulating this year's Spirit of LBJ Award winner Kelly Steffen (MGPS/MBA '15). We had over 80 attendees and there were alumni available to discuss new internship opportunities with students. See more photos from the event on the LBJ School Facebook Page.
A special thanks to the donors for our raffle!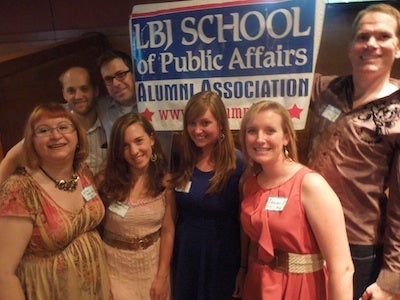 Kate Abel (MPAff '03), Discover Optimal Health
Alamo Drafthouse
UT Performing Arts
Starbucks Coffee Company
Central Market gift card (Donated by former board president Lisa Loftus-Otway)
Longhorn earrings by Music and Wine Designs (Donated by Lauren Oertel)
We appreciate everyone's support and encourage you to participate in other events we will host throughout the year. We will send details on these as they are confirmed.
Hook 'em!
---
Washington, D.C. Alumni Chapter
By Christopher Bjornson (MPAff '96) President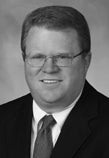 On July 31st, WALSAC hosted a dinner at Rosemary's Thyme Bistro with distinguished alum, David Berteau (MPAff '81). David is the senior vice president and director of the CSIS International Security Program, and the director of the CSIS Defense-Industrial Initiatives Group, covering defense management, programs, contracting and acquisition, and the defense industry.
The dinner conversation, which was geared towards recent alums and student interns, focused on David's experiences in Washington. He provided his prospective on how to succeed professionally in D.C., which was valuable for those in attendance. It also was a chance for several recent alumni to meet current students over a shared meal.
WALSAC plans to continue the dinner series, aiming to have one dinner each quarter and bringing in a diverse group of distinguished alumni to speak on a variety of issues.
With questions or to suggest a topic for a dinner in the D.C. area, please contact WALSAC vice president Sarah Williams.
To receive information on Washington, D.C.-area events for alumni, subscribe to our listserv. Check out the website. Like us on Facebook.