News at the LBJ School
Four U.S. Presidents in Three Days at LBJ Library; The Civil Rights Summit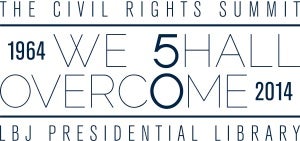 The LBJ Presidential Library, located on The University of Texas at Austin campus, will host a Civil Rights Summit on April 8-10 to mark the 50th anniversary of the Civil Rights Act of 1964. President Lyndon Baines Johnson drove passage of the legislation and signed it into law.

Read more.
---
'Dillo Cup Seeks Alumni Players April 26
The 'Dillo Cup 2014 Softball Tournament will take place on Saturday, April 26th at Del Valle Softball Complex. The alumni/faculty/staff game will start at 11 a.m. followed by the student game at 12:30 p.m. A complimentary celebratory BBQ will take place afterward at 2 p.m.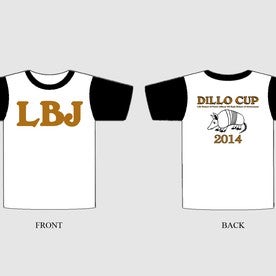 'Dillo Cup t-shirts will serve both as a uniform for 'Dillo Cup players and for people in the audience who want to support.
Sign up to play
Buy a t-shirt
Attend the BBQ

Please order your t-shirt by Thursday, March 13 and contact Katie with any questions.
---
Career Resources for Alumni & How to Hire an LBJ School Student
The Office of Career Resources provides lifelong services to LBJ School alumni. One of the most powerful ways to give back to the LBJ School is to hire students. Jobs and internships posted on Career Connections also appear on the Career Resources LinkedIn Group. Join either service to advertise your own opportunities or use them for your personal job search. Want to hire a student? View a sample job posting to draft your announcement and learn more about hiring LBJ School students here.

We welcome your postings. Please submit your openings to LBJ Career Support. Questions? Contact Lana Morris, (512) 471-3290.
---
Alliance for Energy Policy Forms at LBJ
The Alliance for Energy Policy is a student group dedicated to educating the LBJ community on energy policy issues. With energy equality, poverty, economic growth, and climate change so tightly interwoven, energy policy may be the grand challenge for this generation of policy graduate students. The Alliance for Energy Policy is already active in the Austin community, having completed field experience trips to the Nuclear Engineering Teaching Lab, the Pecan Street Project lab, and ERCOT control center. The organization wants to continue the momentum it has built and requests alumni support. If you are an alum with an interest in the future of energy and would like to participate in or sponsor an event, we ask you to join us and help lead the energy conversation.
The Alliance for Energy Policy invites alumni to a screening of "Switch", a critically acclaimed documentary about the future of energy. Following the film, Dr. Scott W. Tinker, director of UT's Bureau of Economic Geology, will hold a Q&A session to discuss the energy issues examined in his documentary. Dr. Tinker started the Switch Energy Project in 2009 with a documentary filmmaker. Find out more here.
"Switch" Screening and a Conversation with Dr. Scott W. Tinker
Friday, March 28
2 - 5 p.m.
LBJ School Room 3.122
Please contact Tiffany Wu for more information about this and other Alliance for Energy Policy events.
---
Former LBJ School Professor Ben Sasse in Nebraska GPO U.S. Senate Primary Race
Former LBJ School professor Ben Sasse is seeking the Nebraska GOP U.S. Senate primary endorsement. Sasse was a fellow with the LBJ School's Center for Politics and Governance in 2010. Read more about the candidate in this January 27, 2014, article in the National Review Online, "Obamacare's Cornhusker Nemesis," and view news articles about his candidacy at his campaign website.
---
UT's Summer Statistics Institute
The Division of Statistics + Scientific Computation is proud to host the seventh annual UT Summer Statistics Institute. Registration is now open.
May 19 - 22, 2014
UT's Summer Statistics Institute (SSI) offers intensive four-day workshops on diverse topics from introductory data sciences to advanced statistics. Whether you are new to data analysis or a seasoned statistician, SSI provides a unique hands-on opportunity to acquire valuable skills directly from experts in the field.
SSI is open to 700 participants in 2014.
The 28 courses span introductory statistics, statistical software, statistical methods and statistics applications. Each will meet for four half-days, either mornings or afternoons, for a total of twelve hours. Instructors will post lectures, datasets, exercises, and course information on a website accessible to enrolled participants. There will be no examinations, and participants will receive certificates upon completion. Academic credit will not be issued.
Please visit http://ssc.utexas.edu/training/ssi to learn more and register for this exciting event.
---