News from the Alumni Board and Chapters
LBJ School Alumni Board
By Michael Reyna (MPAff '82) President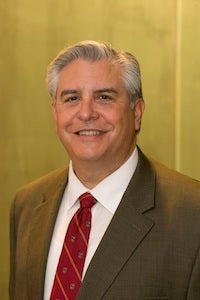 It's Award Season Again
Ah, yes, it's award season again: the Grammys, the Golden Globes, the Academy Awards, the LBJ School Distinguished Public Service Award, and more.
Each year, the LBJ School Alumni Association takes time to bestow the Distinguished Public Service Award (DPSA) on one alumnus whose career and public service record best represents the values on which the School was founded. The award was established in 1989, and individuals who have attended the LBJ School for more than one year are eligible to be nominated by anyone. The honoree is presented with their award at an annual reception sponsored by the School. The 2013 honoree is David Berteau (MPAff '81).
The School's website has information on what should be included in a nomination package as well as the make-up of the selection committee. Generally, nominees must have made significant contributions to public policy; promoted the advancement of the public affairs vocation; been engaged in community service and/or volunteerism; shown commitment to the LBJ School and its mission; and demonstrated leadership, the ability to work well with diverse people, and other attributes (honors/awards, etc.). It is the highest honor that can be bestowed upon an alumnus or alumna.
The DPSA award ceremony will take place at 5:30 p.m. Saturday, April 12 during the LBJ School's 2014 Reunion Weekend. All alumni and their families are invited to attend the weekend's events (including the award ceremony), and a complete listing of scheduled events also can be found on the School's website.
As we all know, awards are given in recognition of a meritorious achievement and or service above and beyond. And while the individual honoree is appropriately celebrated, honors and awards give each of us an opportunity to celebrate what is best in all of us too, such as the desire to make our world a better place for ourselves and those around us, as well as the things that motivate and inspire each of us to action like "service above self."
I know David Berteau personally, and while I was not a member of the selection committee, I do believe his efforts truly reflect what is best in all of us. I invite you to join me in celebrating the honor that is being bestowed upon him, and reflect on the good work(s) you and our more than 3,000 LBJ School colleagues have done and are doing each and every day. Congratulations, David, and thanks for giving us something to celebrate both individually and collectively!
---
Austin Alumni Association Chapter
By Lauren Oertel (MGPS '12) President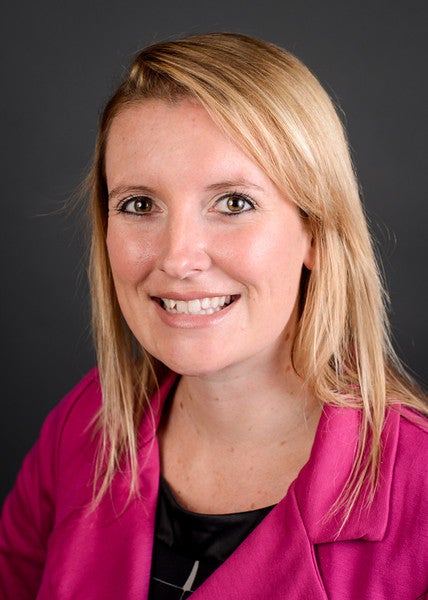 Greetings from the local Alumni Chapter!
Our monthly happy hours are off to a great start, and I hope you have had the chance to try out one of the wonderful locales we've visited since we launched this initiative last October. We typically meet starting at 5:30 p.m. on the second Wednesday of the month. We are delayed in March due to spring break, so join us March 19 at Austin Beerworks. On April 9, join us at the Pour House Pub. It's a great way to get to know one another and to explore some of Austin's many fine establishments. In between these social gatherings, The Austin Area Chapter is in the midst of our annual fundraising to support board efforts and the Spirit of LBJ Award, given to an exceptional second-year student each August at our Welcome Back event.

The Austin Chapter will also host a run/walk event during Alumni Reunion Weekend on Sunday, April 13 at 8:30 a.m. Join Tedd Holladay, Charles Wilson, and me for a lovely morning at Lady Bird Lake, followed by coffee and conversation at Dominican Joe's.

We hope to see you there or at one of our upcoming happy hours soon! As always, your ideas and questions about the board are welcome. Please like us on Facebook to keep up-to-date with our events.
---
Houston Alumni Chapter
By Isabel Nart (MPAff '84)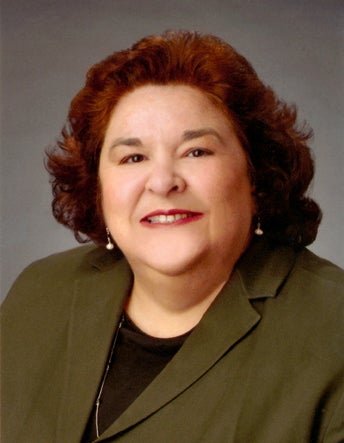 The LBJ Alumni Houston Chapter is planning future events to include a night with local alumni legislators, a trivia team, lecture watch parties followed by coffee and discussion, an event with LBJ School student interns, and much more.

If you would like to receive more information about future events in Houston, or if you have some ideas of your own, please contact Isabel Nart or find us on Facebook at LBJ School of Public Affairs Alumni Association-Houston Chapter.

---
Washington, D.C. Alumni Chapter
By Sarah Williams (MGPS '10) President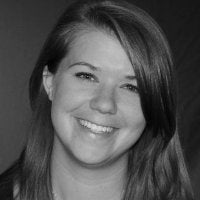 WALSAC is working to develop a calendar of events that appeals across geographies, generations, and schedules. To do that, we are planning two volunteer events in the spring of 2014, continuing our regular happy hour series, and further developing our Alumni Dinner Series. Beginning this year, happy hours will alternate between D.C. and northern Virginia in an effort to better reach more alumni. Additionally, we will partner with the Archer Center again this summer to promote their long-running Summer Speaker Series, and we will work to connect WALSAC members with other Austin-based groups like the Texas Exes and Texas State Society. So far this year, we have held a successful happy hour at Bar Louie on February 5. On February 25, we hosted our second Alumni Dinner Series with Tanvi Madan (PhD '12). A small group of recent graduates discussed working in think tanks in D.C., Indian election politics, and the pros and cons of pursuing a PhD with Tanvi, who now runs the Brookings Institution's India program. We are planning a happy hour in northern Virginia on April 2 and two volunteer activities this spring. Stay tuned for details!

To receive information on these and other Washington, D.C. area events for alumni, check out the website and sign up to receive email updates from WALSAC. Don't forget to like us on Facebook.