GPAC Update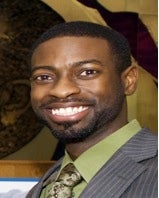 With the spring semester in full swing, and to be honest, just about halfway over, there are many fun things ahead. We are looking forward to Follies, Spring Dance, 'Dillo Cup, (all in the month of April), but most of all...summer internships and graduation!! We would love to connect even more with you as we progress throughout the semester and as we leave the nest to flap our wings and fly.
Ways to get involved:
1. Alumni Weekend (March 22-23) -- GPAC is sponsoring a Network Event on Friday the 22nd. We would love to see you there.
2. 'Dillo Cup: Armando is safe at home in Lana's office and we plan to keep it that way!! 'Dillo Cup this year will be hosted by the Bush School in College Station on April 20th. Our fearless leaders, Kasey Klepfer and Amy Madore, will lead us to victory!! We would love it if you came out to cheer us on or to participate in the Alumni/Faculty softball game that happens before 'Dillo Cup. If you'd like to participate in the Alumni/Faculty softball game, please contact Kasey Klepfer. As we solidify the schedule, we will make sure to let you know.
3. Passing along job opportunities: As mentioned above, we are all oh so close to summer internship time and graduation, a.k.a., I need to find a job ASAP! If there are any job opportunities that you may know of, please pass them along to Lana Morris. We would be very grateful for any leads or recommendations.
4. Updating your information on the Alumni Directory: One way for us to connect with you is through the alumni directory. The Alumni Directory has been showcased to the students by our very own Michelle Potter-Bacon, and there was lots of positive feedback from the student body. We want to connect with you, so please update your contact info and opt into being contacted by students.
Thank you for all that you have given to the LBJ School and to us. Students truly appreciate it.