News from the Alumni Board and Chapters
2013-2014 LBJ School Alumni Board Members Chosen
Congratulations to the members of the newly formed LBJ School Alumni Board, which will hold its inaugural meeting in conjunction with the 2013 Alumni Weekend on March 22-23. Please welcome your alumni representatives. Read profiles of the members here.
Christopher Bjornson (MPAff '96)
Moses Garcia (MPAff '05)
Jon Gillum (MPAff '02)
Joshua Levine (MPAff '12)
Isabel Nart (MPAff '84)
Jennifer Poulakidas (MPAff '91)
Michael Reyna (MPAff '82)
Mark Troppe (MPAff '84)
The Alumni Board, which will meet in Austin twice a year, serves as a governance, management, and advisory board for alumni affairs at the LBJ School. Members serve as active ambassadors of the School to fellow alumni, future and current students, colleagues, and friends, actively promoting opportunities for alumni to develop and maintain meaningful connections. Committees include Alumni Reunion Weekend & Alumni Recognition, Outreach, Career, Alumni Giving, and Nominating and Governance. Officers and committees will be chosen after the first meeting.

Alumni need not be members of the Alumni Board to participate on committees. If you are interested in working on a committee, please contact Michelle Potter-Bacon or one of your Alumni Board member representatives for more information.
Austin Alumni Association Chapter
By Lisa Loftus-Otway (MPAff '04) President

Greetings Austin alumni! Spring 2013 for us has been focused on our annual fund raising program, preparing for the Spirit of LBJ Award, hosting one alumni event and getting ready for the Annual School Alumni Weekend in March.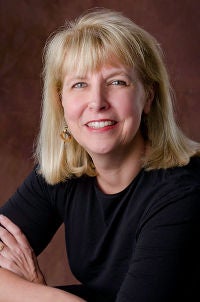 Supporting alumni is part of our mission and bylaws. We will happily consider any activity that fosters alumni relations, so please contact us with your ideas. In January, the Austin Alumni Association Chapter (AAA) was pleased to sponsor LBJ alumna
Amy Praskac
(MPAff '83) who spoke about advanced preparedness. We also supported alumna
Sarah Sagebiel
(MPAff '06) by hosting our monthly board meeting in January at
Blue Baker
, a family-owned business where she serves as marketing director.
The AAA will be putting out a call for new board members in the next month or so, as Ginger Lowry (MPAff '85) and I will be stepping down after serving since 2008. Ginger recently reflected on how much the AAA has accomplished in the past six years: building a strong and focused volunteer team of board members; reestablishing many prior relationships and developing new links between alumni, faculty, and students; expanding the number, attraction, and quality of networking events; providing new books and toys for the less fortunate in our local community; building a social media presence; starting the interactive digital alumni map; and encouraging fledgling LBJ School policy professionals through the Spirit of LBJ Award.
By now Austin area alumni will have received our annual donation drive letter. As many of you know, we are an all-volunteer board and our fund raising drive allows us to continue to support functions for alumni and students and to continue funding the Spirit of LBJ Award, now in its sixth year. If you have not yet donated, please visit www.lbjalumni.org and donate online. Your online donations, processed by Texas Exes on our behalf, come directly to the Austin Chapter.

We recognize many of you want to connect from anywhere through social media. Keep up to date with LBJ School Austin Alumni Association news and events on our Facebook page and our website at www.lbjalumni.org.
Have a great rest of spring and watch for upcoming alumni events. We hope to see you at the annual Alumni Weekend.
Washington, D.C. Alumni Chapter
By Sarah Williams (MGPS '10) Vice President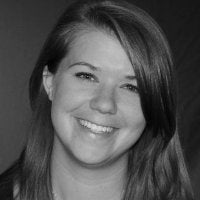 The Washington Area LBJ School Alumni Chapter (WALSAC) is changing its name! In the coming months, the Board of WALSAC is planning ways to re-engage and re-energize the D.C.-based LBJ alumni community. We are going to use the new Alumni Board's first meeting as an opportunity to re-launch our efforts here in D.C. with new board members and a fresh strategy to help LBJers connect. Our three main goals as an organization are engaging with the LBJ School, maintaining the commitment to service that brought each and every one of us to Austin in the first place, and providing networking opportunities.
As part of our re-launch, we are changing our name! To better reflect our connection to the LBJ School and be more recognizable to alumni, we are planning to retire the "WALSAC" name. We want the input of LBJ alumni in (and outside) the D.C. area on this change, so please submit your suggestions here. We've come up with a few ideas to get you started. We also have a new website (walsac.wordpress.com) which will be a source for event information, alumni profiles, and links to all sorts of great information. It's a work in progress so bear with us while we work on building it out.
We are also very excited to announce four new board members! They represent a wide range of LBJ experiences and each has great ideas about how to better connect members of the LBJ community in D.C. You can read their bios on the website! The Board's continuing members are myself, our president and LBJ School Alumni Board representative, Chris Bjornson, and Erik Peterson, who serves as secretary and treasurer.
Don Long (MPAff '95)
Caitlin Morris (MPAff '10)
Paul Strasberg (MPAff '90)
Vita Vock (MPAff '03)
If you are interested in connecting with alumni in D.C., e-mail Sarah or subscribe to our listserv. Check out the website!