Spring 2013
Alumni Weekend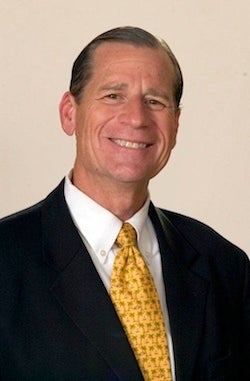 Come back to campus on Friday, March 22, and Saturday, March 23, for the annual Alumni Reception and Distinguished Public Service Award Ceremony, honoring
Robert Campbell
(MPAff '73). On Saturday, take part in lifelong learning opportunities, including a private docent-led tour of the exciting new exhibits at the LBJ Presidential Library and talks by two leading LBJ School faculty members.
The full schedule and registration details are available
here
.
---
Recent Events

Houston Alumni Event March 6
Dean Robert Hutchings and new Alumni Board member, Isabel Nart (MPAff '84) hosted an intimate gathering of alumni at Strata Restaurant in Houston.
Alumni Working at the Texas Legislature Met Under the Dome January 17
The LBJ School's Center for Politics and Governance and the Office of Alumni Affairs cosponsored the second Under the Dome networking event in January, bringing together alumni and students with a shared interest in state politics.
Dallas Alumni Reception To Be Rescheduled
The February gathering of Dallas/Fort Worth area alumni was postponed. Please watch your inbox for information about the rescheduled date.
---
2013-2014 LBJ School Alumni Board Members Chosen
Congratulations to the members of the newly formed LBJ School Alumni Board, which will hold its inaugural meeting in conjunction with the 2013 Alumni Weekend on March 22-23. Please welcome your alumni representatives. Read profiles of the members here.
Christopher Bjornson (MPAff '96)
Moses Garcia (MPAff '05)
Jon Gillum (MPAff '02)
Joshua Levine (MPAff '12)
Isabel Nart (MPAff '84)
Jennifer Poulakidas (MPAff '92)
Michael Reyna (MPAff '82)
Mark Troppe (MPAff '84)

Read more.
---
Professor David Eaton Offers Field Courses Abroad for Alumni
LBJ School alumni are invited to participate in two 2013-14 international programs. Up to five alumni participants can be accepted for each of the August 2013 Japan and May 2014 China programs, respectively. Alumni will be accepted into these programs on a first-come, first accepted basis.

Read More.
---
Harvey Milk Society Seeks Alumni Participation
The Harvey Milk Society is the LGBTQ student organization at the LBJ School. We work to increase visibility of LGBTQ issues, educate our peers, and advocate for policies that advance equality. We would like to invite all LGBTQ alumni and allies to get in touch with us! We would like to compile a list of contacts for possible future guest speaker events, networking events, and professional mentorship. We will guard your information carefully and will not be sending frequent messages.
To participate, fill out our on-line form, providing:
Your name
Your city and state
Your e-mail address and phone number
LBJ class year
Current position/title
What you would be interested in, for example: Harvey Milk Society event announcements, participating in a "brown bag" as a guest speaker, serving as a professional mentor or networking contact for current students
Be sure to check out our Facebook page.
---
News from Alumni Chapters
Austin Alumni Chapter
By Lisa

Loftus-Otway (MPAff '04) President
Greetings Austin alumni! Spring 2013 for us has been focused on our annual fund raising program, preparing for the Spirit of LBJ Award, hosting one alumni event and getting ready for the Annual School Alumni Reunion in March.

Read more.
Washington, D.C. Alumni Chapter
By Sar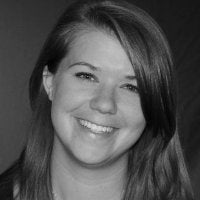 ah Williams (MGPS '10) Vice President
The Washington Area LBJ School Alumni Chapter (WALSAC) is changing its name! In the coming months, the Board of WALSAC is planning ways to re-engage and re-energize the D.C.-based LBJ alumni community. We are going to use the new Alumni Board's first meeting as an opportunity to re-launch our efforts here in D.C. with new board members and a fresh strategy to help LBJers connect. Our three main goals as an organization are engaging with the LBJ School, maintaining the commitment to service that brought each and every one of us to Austin in the first place, and providing networking opportunities.

Read more.
---
News from GPAC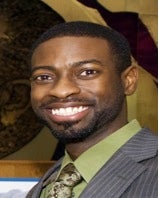 By Garry Davis (MPAff '13) President
With the spring semester in full swing, and to be honest, just about half way over, there are many fun things ahead. We are looking forward to Follies, Spring Dance, 'Dillo Cup, (all in the month of April), but most of all...summer internships and graduation!! We would love to connect even more with you as we progress throughout the semester and as we leave the nest to flap our wings and fly.
Read more for ways to get involved.
---
Great Society Page
First jobs. Promotions. Retirements. Engagements. Marriages. Passings. Life after the LBJ School.
Keep up with your fellow alumni in the Great Society Page.
---