News from the LBJ School
Baines Report Launch
The Baines Report is the officially sponsored student publication of the LBJ School composed of and governed by students. The Report is dedicated to publishing student and alumni opinion pieces, blogs and media related to current policy. We encourage submissions and readership from LBJ School alumni.

Check us out at www.bainesreport.org or contact us at bainesreport@gmail.com

Read more about the latest edition of the Baines Report.
Reclamation of Congress
Amid growing public frustration over congressional gridlock, a new LBJ School report is recommending a number of reforms, with the goal of improving congressional procedures and encouraging compromise.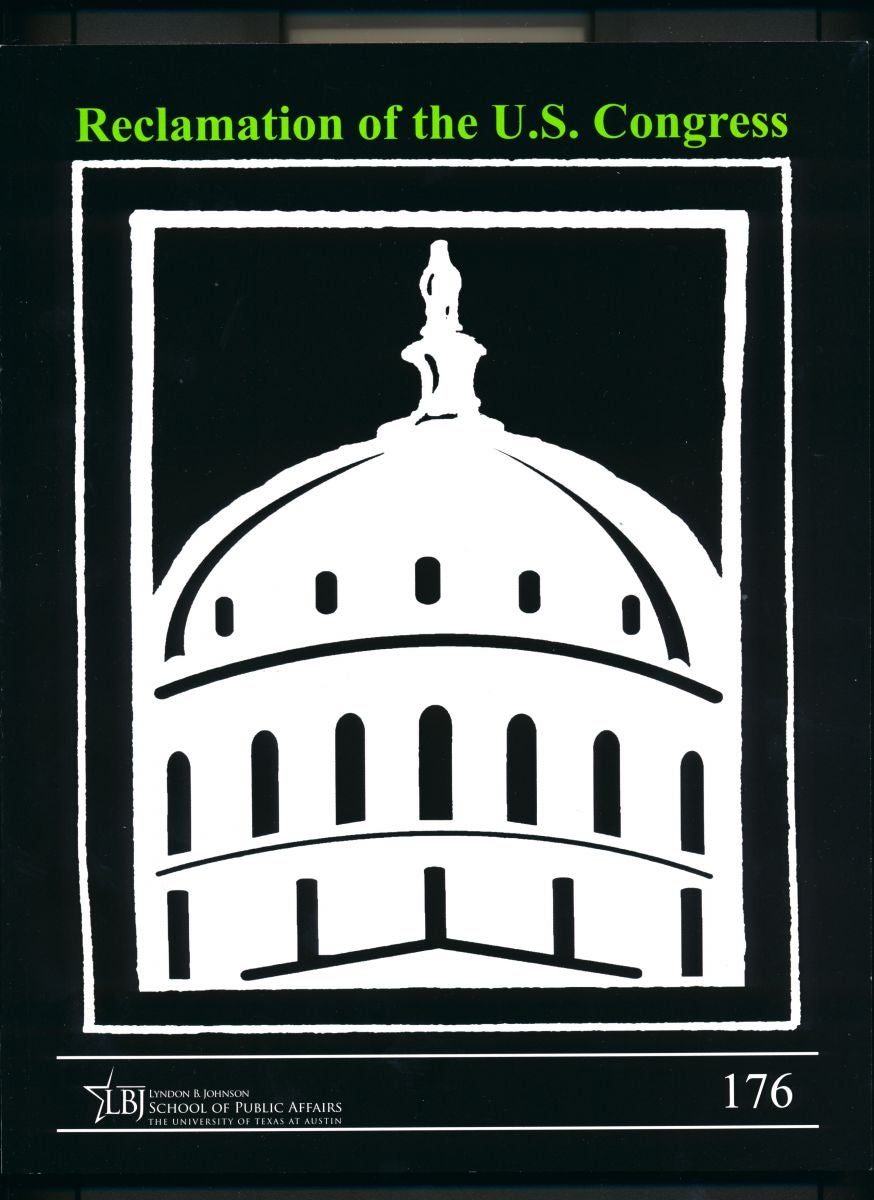 "'Reclamation of the U.S. Congress' goes beyond merely restating contemporary dissatisfactions with Washington to provide a detailed analysis of potential congressional reform proposals — both in terms of historical context and in recognition of contemporary political influences," said Clinical Professor Angela Evans, who led the project for the LBJ School and, before that, spent 30 years at the Congressional Research Service where she served as deputy director.


Between Covers
The LBJ School recently presented "Between Covers: An Annual Celebration of LBJ School Research," honoring faculty, staff, and students who have published and edited books, articles and policy research reports over the past year.
Read more.
Hamilton Book Award Winners
Two LBJ School professors were honored at the 2013 Hamilton Book Awards, the first LBJ School faculty to ever win the prestigious prize recognizing outstanding faculty and staff publications from The University of Texas at Austin.