Highlight on Rostow Fellow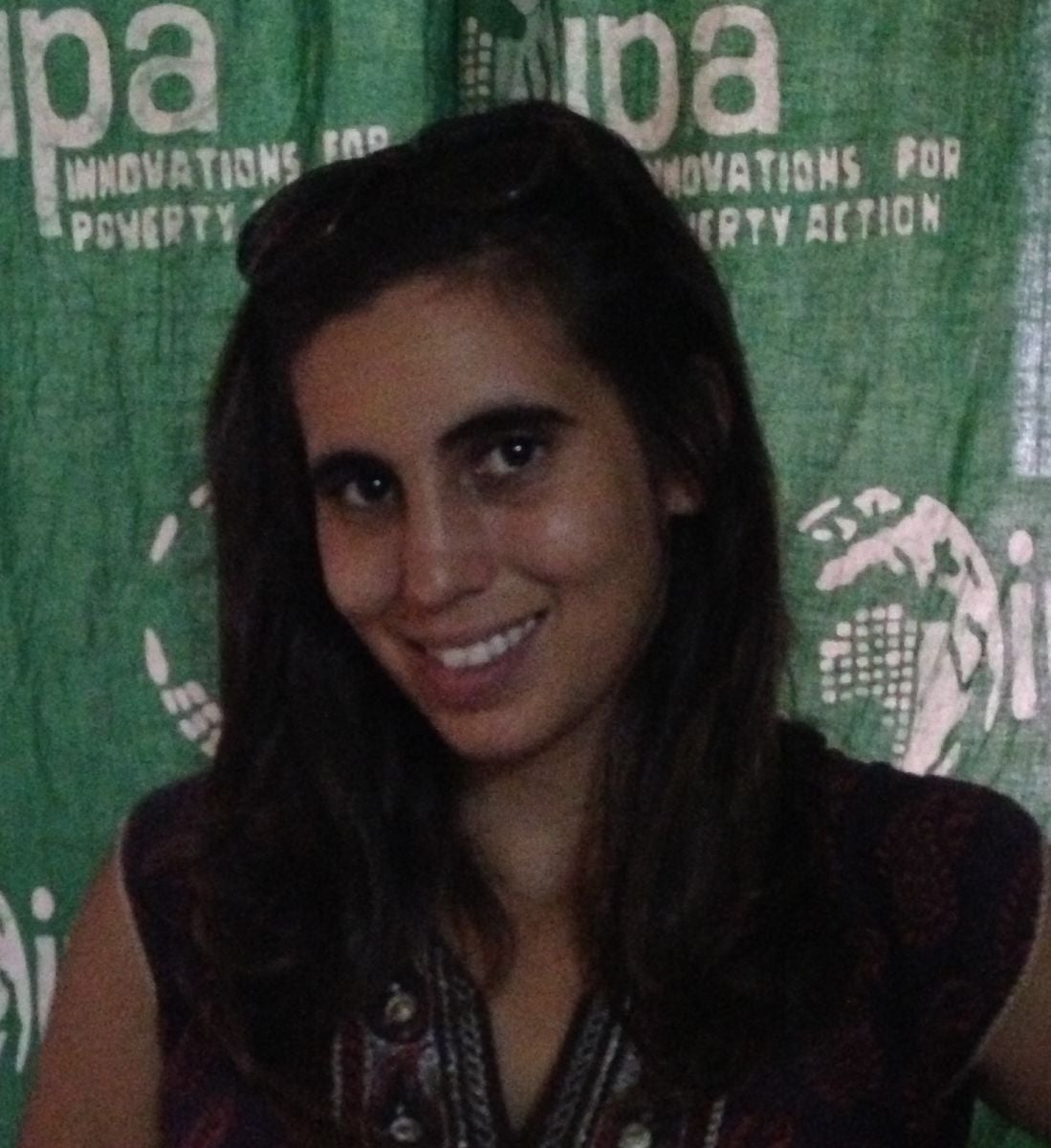 The Elspeth D. Rostow Public Service Fellowship recognizes students who actively engage in opportunities to serve the public while pursuing a degree at the LBJ School. An internationally recognized expert on national politics and U.S. foreign policy, Elspeth Rostow served as Dean of the LBJ School from 1977 to 1983.

The fellowship is awarded annually on a competitive basis to one second-year LBJ School student who has demonstrated a superior commitment to public service through his or her work (campus leadership, volunteer work, internship, and employment) in communities – local, domestic, and abroad.

Helen Gradstein is the 2013 recipient of the fellowship. Gradstein, a second-year master of global policy studies (MGPS) student, is passionate about poverty alleviation and social development, particularly in international education. She currently holds a graduate research assistantship with the Child and Family Research Partnership (CFRP) and directs a non-profit organization called Exponential Education, employing Ghanaian high school students (who are in need of financial assistance in order to stay enrolled in high school) to teach younger, junior high school students in order to help them pass their exit exams. In return for teaching basic math and English, the high school students earn scholarships for college at a Ghanaian University. To increase the organization's impact, she launched an ancillary social venture: an SAT and college advising business called Expo Tutoring. Using the expertise developed through the MGPS coursework, she designed Expo Tutoring to provide subsidized SAT/GRE tutoring and college application assistance to bright Ghanaian students who want to study abroad. All profits from Expo Tutoring then feed into Exponential Education in order to ensure financial sustainability and scalability. Additionally, she was chosen as a Meadows fellow and is traveling to Panama in January to assist the Meadows Foundation by helping to design and improve their financial accounting and reporting structures, fundraising plans, overall operational strategy, and helping them acquire a 501(c)3 status.

Last summer, Gradstein interned for the Graduation from Ultra Poor project (GUP) at Innovations for Poverty Action (IPA) where she managed field operations for the end-line evaluation of GUP. In addition, Gradstein is a board member and program associate for Educate Girls Globally (EGG), a World Bank-supported project that improves school enrollment rates for girls. She assists in the design and strategy of joint EGG/Africare projects and serves as secretary of the board. Prior to attending graduate school, Gradstein graduated from the University of California, Santa Barbara, with a bachelor of science in mathematics and applied mathematics.