News from the Austin Alumni Association
By Naila Ahmed (MPAff '06) President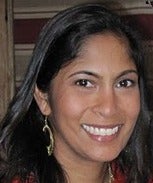 The Austin Alumni Association will begin taking nominations on April 1, 2011, for its 4th Annual Spirit of LBJ Award. Official guidelines are offered on our website. The nominee must be a student who has completed his/her first year at the LBJ School and is in good standing with the University of Texas. Last year we received six outstanding nominees and look forward to presenting the 2011 Spirit of LBJ Award at our Welcome Happy Hour to be held in August.

Please send a detailed memo providing an overall picture of the nominee's contributions to and achievements in public service with consideration given to the following:
• Work within the LBJ School and greater LBJ Community
• Community service activities
• Overall distinguished quality of work
• Examples of significant results achieved
• Innovative ideas recognized and/or implemented
Nominations will be accepted April 1 through June 30, 2011. Please send nominations by e-mail.

Winner of the 2010 LBJ Spirit Award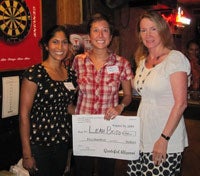 "I am honored and grateful to receive an award that represents the essence of the namesake of our school. Being presented with the Spirit of LBJ Award reminds me of the reasons that I chose the LBJ School and of all that I am learning here and will soon take out into the world. Thank you, Alumni Association, for all that you do!" --Leah Bojo (MPAff '11), 2010 Spirit of LBJ Award Winner


Photo: Leah Bojo (MPAff '11) was awarded the 2010 Spirit of LBJ Award 
From left to right: LBJ School Austin Alumni Association President Naila Ahmed (MPAff '06), Leah Bojo and Vice President Ginger Lowry (MPAff '85).