Alumni Events
This Week
LBJ School Speed Networking and Speed Interviewing event: February 2
Hone your own networking skills while providing students with valuable practice and feedback.
Thursday, February 2
LBJ School Lobby
Refreshments at 5:30 p.m.



Speed networking begins promptly at 6 p.m.


Speed interviews conducted from 6:45 to 8 p.m.
Professor Sherri Greenberg will lead a short presentation on "How to Work a Crowd" to kick off the speed networking portion. We seek experienced alumni to provide speed interviews. All participants will receive a mock job description, and alumni interviewers will also receive an interview question and student evaluation forms.
Please register here.

Brought to you by the LBJ School Offices of Career Services, Alumni Affairs, and the Graduate Public Affairs Council's Outreach and Professional Development Committee, Graduate Public Affairs Council.
Texas Energy Forum: February 2 and 3
The University of Texas Energy Forum is a student-led event bringing together leading researchers, industry leaders, policymakers and entrepreneurs to explore today's most pressing energy challenges including:
Risk and Externalities

The Future of Water and Energy

Oil Pricing

Hydraulic Fracturing

Renewable Energy Portfolio Standards
The forum will take place from February 2-3 at the Etter-Harbin Alumni Center. See www.utenergyforum.com for details.

This Spring
Alumna is Keynote Speaker During Barbara Jordan Week: February 21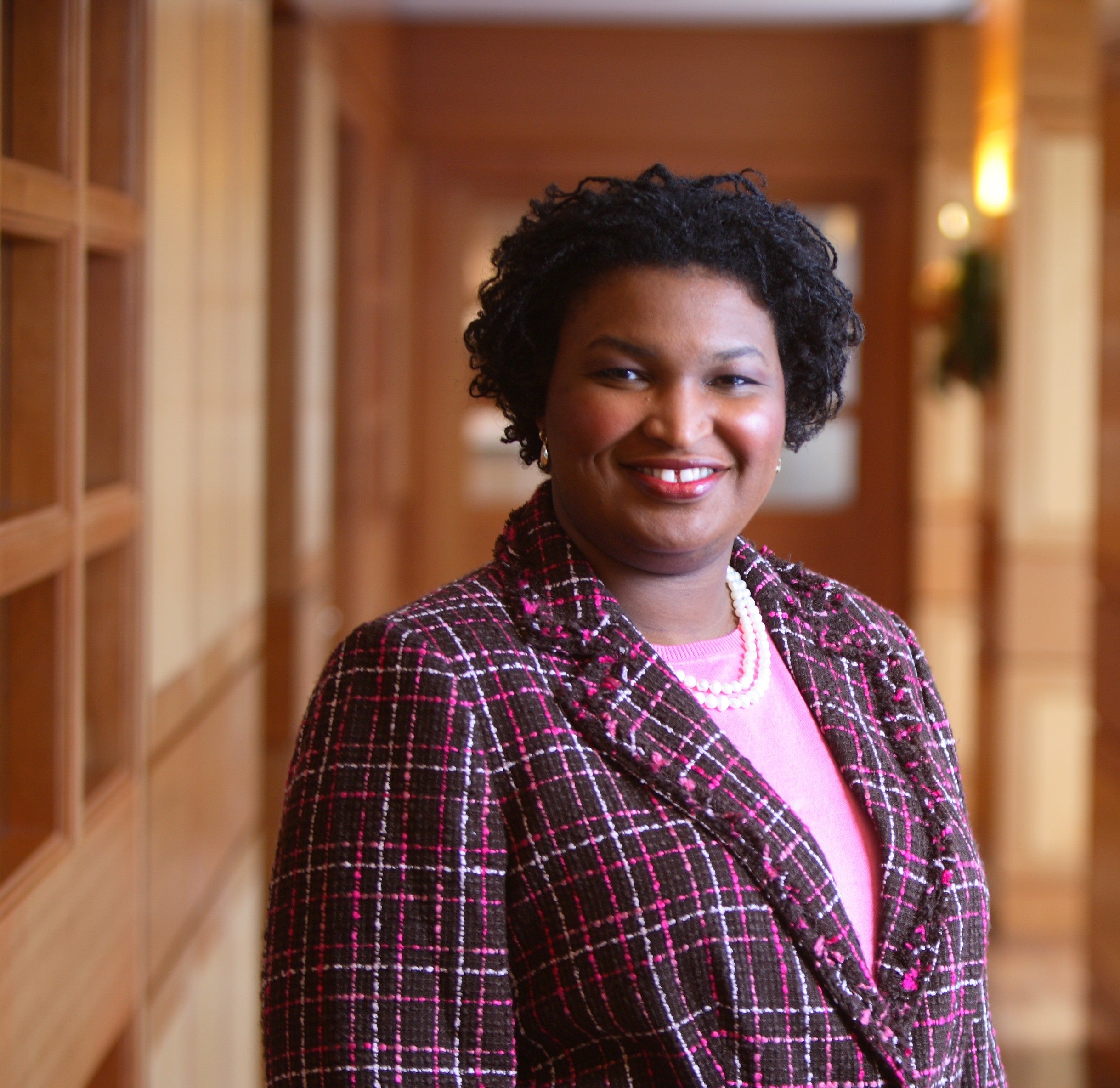 To commemorate the 76th anniversary of Barbara Jordan's birth, the LBJ School of Public Affairs at The University of Texas at Austin will host the 16th Annual Barbara Jordan National Forum, a week of student-led activities taking place Feb. 21 through Feb. 24. The week will kick off on Feb. 21 with a luncheon and keynote address by LBJ School alumna Stacey Abrams (MPAff '98), Georgia State Representative.

Please join us for this opportunity to honor the legacy of this beloved teacher, mentor and cherished member of the LBJ School community. We are launching a special remembrance page for Barbara Jordan where one may post comments and memories. Additionally, we are seeking out alumni who may have served as drivers for Barbara Jordan. If you worked for Professor Jordan in this capacity, please contact the Office of Alumni Affairs.

Leap! into Alumni Networking: February 29
The Austin Alumni Association is hosting Leap Year Network Night! This alumni-focused event is only possible once every four years - don't miss the chance to get together with fellow Austin-area alumni.
Faculty, staff and students are also encouraged to leap over to Hugo's Restaurant for this night of casual fun.
Wednesday, February 29
5:30 to 7:30 p.m.
Hugo's Restaurant Y Tequila Bar
300 South Lamar
Austin, TX 78704

R.S.V.P. (yes only) to Ginger Lowry (MPAff '85).
Appetizers provided and free covered parking is available.
CHASP

/

SHEP Student-Alumni Mixer: March 2

A fun networking event for alumni and students interested in health, social and economic policy issues. This event is sponsored by the LBJ School's Center for Health and Social Policy (CHASP) and the student organization, Social, Health, and Economic Policymakers (SHEP).

Friday, March 2
5 to 7 p.m. (tentative)
More details will be available soon. Please contact Julie Montgomery (MPAff '09)
Alumni Reunion Weekend: April 20 and 21
Join the first LBJ School Class of 1972 in celebrating their 40th!
Friday April 20

4 to 5:30 p.m. Informal time to meet with current students
5:30 to 7 p.m. Alumni Reception

6:30 p.m. Presentation of the LBJ School Alumni Association's 2011 Distinguished Public Service Award to John O'Brien (MPAff '81)
Saturday April 21
9 a.m. Continental breakfast at the School

9:30 to 10:30 a.m. Faculty Presentation on Domestic Policy by Suzi Sosa,

executive director of the LBJ School Dell Social Innovation Competition,

associate director of the RGK Center for Philanthropy and Community Service and associate adjunct professor.

10:45 to 11:45 a.m. Faculty Presentation on Global Policy by Jeremi Suri, professor of public affairs and professor of history and Mack Brown Chair for Leadership in Global Affairs at the Robert S. Strauss Center for International Security and Law.


Noon to 1:30 p.m. Luncheon with keynote speaker

5:30 p.m. Cocktails downtown

Watch for a special invitation with registration details in early March. See photos, video and the schedule from the 2011 Alumni Weekend here.