From the Dean
Dear Friends,
It is a great pleasure to welcome you to our inaugural alumni newsletter. I have had a chance to meet with quite a few of you – here at the School on many occasions, in D.C. several times, for dinner at my home, and even at Nasty's Pub, which I found every bit as elegant as the name implies. Even before my arrival as dean last March, I set as one of my highest priorities building up a vibrant, interactive alumni network, so that the LBJ School experience can be an ongoing part of your life and work. I soon found that many alumni were already quite active, engaged, and linked up; all they needed was a similar level of engagement from the School.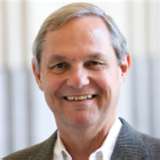 I hope you are beginning to feel some positive changes. As I said at our alumni reception on Capitol Hill in November, up until now there have been good intentions on my part; now, with the arrival of our dynamic new alumni affairs coordinator, Michelle Potter-Bacon, there will be not only good intentions but also follow-through! Michelle and I are discussing many new things that the School can do to strengthen the alumni network. Some of these are mainly social and personal, so that you can better keep up with one another's lives. Others are in the vein of professional networking and professional development, both with fellow alumni and with current students. There are also opportunities to connect you more directly with what is going on here at the School and to seek your guidance. For example, next year we plan to launch reviews of the MPAff and MGPS programs, and I very much want to seek your input. Who knows better than alumni what aspects of the curriculum and the broader LBJ School experience were most relevant and useful to their professional lives?
Within the next few weeks, I will be circulating a draft that I have entitled "The LBJ School @ 40: A Dialogue about Our Future." It offers a strategic look at where we are as a public policy school and where we want to go, and it provides an update on some of our new programs and innovations. More importantly, the document aims at launching a wider dialogue not only within the School but also among alumni, supporters, and friends about the LBJ School and its future. Once it has been circulated, we will set up an interactive page on our website so that alumni can offer their comments and read and react to others' comments. I will then make an attempt to synthesize the responses that have come in and fashion a kind of strategic agenda -- not a final document but part of an ongoing, interactive dialogue. Stay tuned.
With best wishes for the New Year,
Yours,
Robert Hutchings